Did Trump Launder Money for Putin?
March 20, 2018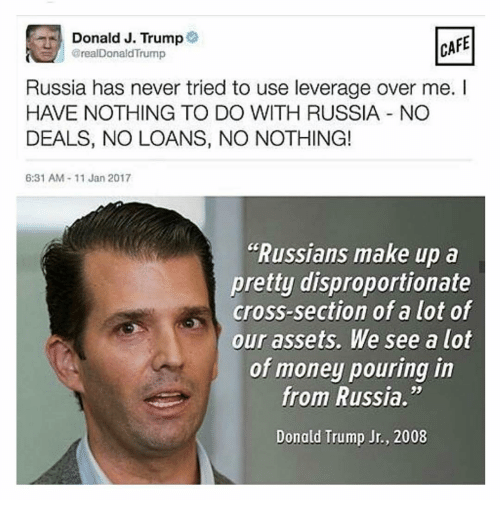 Is Putin's espousal of Christian values
an act, and the conflict
between Russia and the USA a charade?
According to David Livingstone, Chabad is the original Illuminati, a front for the
Russian (i.e. Jewish) mafia. Trump has ties to Chabad both through
tax evasion, embezzlement, money laundering and human trafficking.
David thinks the Russia Mafia is closely linked with the KGB and Putin.
He suspects
they are all run by Mossad.
Disclaimer- Like most of you, I like some things Trump has done or is attempting to do.
However, we need to know the truth about our "heroes." David Livingstone essay, which I recommend you read in full, raises the possibility that Trump is leading us on.
"As James Henry indicated in The American Interest, "one of the most central facts about modern Russia: its emergence since the 1990s as a world-class kleptocracy, second only to China as a source of illicit capital and criminal loot, with more than $1.3 trillion of net offshore 'flight wealth' as of 2016."

by David Livingstone
(Excerpt by henrymakow.com)
These Russian Chabad-Lubavitcher Jews composed a substantial portion of the country's notorious "oligarchs."
Close to 25% of the 200 richest people in Russia are Jewish, according to a report by Russian banking website lanta.ru. The report found that of the country's 200 billionaires, 48 are Jews and own a combined net worth of $132.9 billion. Among the 48 Jews who made the list, 42 are Ashkenazi and together have a net worth of $122.3 billion, even though they comprise only 0.11% of the population .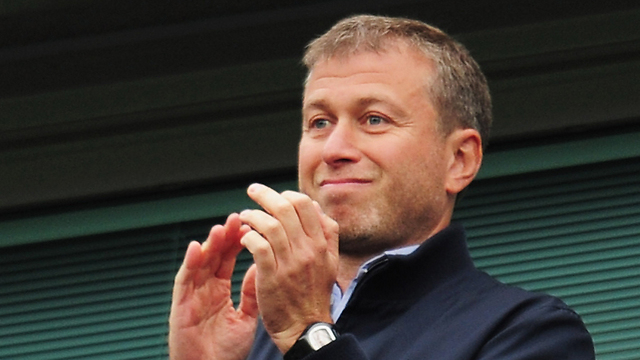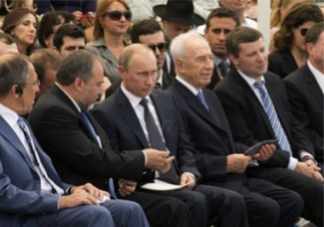 Chris Hutchins, a biographer of Putin, describes the relationship between Putin and Abramovich as like that between a father and a favorite son. (Chabad Lubavitcher) Abramovich was the first person to originally recommend to Yeltsin that Putin be his successor. Richard Sakwa. The Crisis of Russian Democracy: The Dual State, Factionalism and the Medvedev Succession. (Cambridge University Press, 2011). p. 135. Abramovich is a chairman of the Federation of Jewish Communities of Russia (which is allied with Putin's administration), and donates money to the Chabad movement. M. Goldman. The Piratization of Russia: Russian Reform Goes Awry. (Routledge, 2003). p. 132.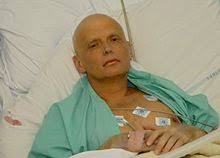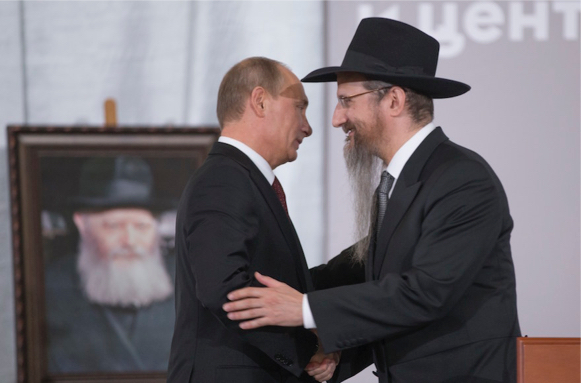 Trump's biggest Chabad links are via his infamous son in law Jared Kushner
On January 27, 2017, the Kushners invited Cohn, Department of the Treasury appointee Steve Mnuchin and several members of the President's cabinet for a Shabbat meal, along with Rabbi Levi Shemtov, from the local Chabad-Lubavitch house, which is only a few blocks away from their home.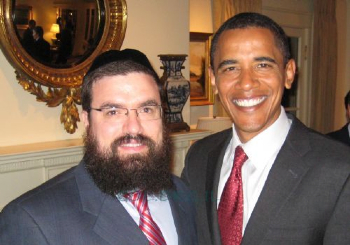 ---------