YouTube Begins Massive Censorship of Truth
March 1, 2018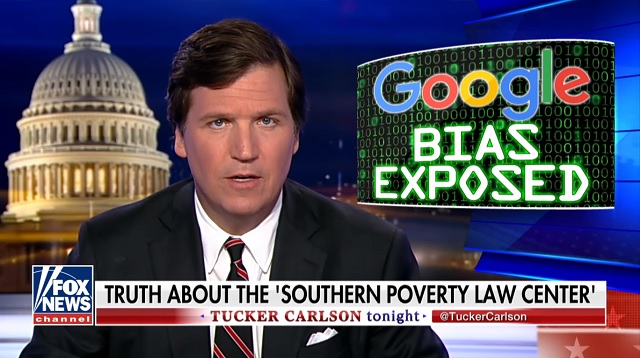 (left, YouTube's content flaggers include discredited Jewish hate group.)
The Internet is too potent a weapon in the hands of the people. Inevitably it will be
severely restricted. This is already happening. Truthers must begin to migrate to
new sites that are not controlled by the Deep State.
Latest! YouTube says new moderators might have mistakenly purged right-wing channels

by Jon G
(henrymakow.com)
The Sky Is Not Falling: It Fell. I am told over a thousand sites have been taken down last 72 hours. But it doesn't hit home unless . . . . it hits home.
My "internet" is down sort of. Not my channel, per se, but a bunch of the subscriptions. Many of you that I email on a regular basis may recognize
names below I have recently sent videos from. Here is a short list of the names, just to give you an idea what is going on:
The message that usually comes up is this:
THIS ACCOUNT HAS BEEN TERMINATED FOR VIOLATING YOUTUBE'S COMMUNITY GUIDELINES.
Truth Warriors
Gordon Duff
Chris White
David Seaman
Dustin Nemos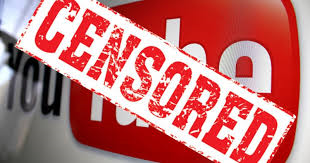 The second message. Site is still up, but the contents have been wiped:
THIS CHANNEL DOESN'T HAVE ANY CONTENT
TJ Singh
Hear the Watchmen
Jerome Corsi
Third message on a cancelled account is:
THIS ACCOUNT HAS BEEN TERMINATED DUE TO MULTIPLE OR SEVERE VIOLATIONS OF YOUTUBE'S POLICY AGAINST SPAM, DECEPTIVE PRACTICES, AND MISLEADING CONTENT OR OTHER TERMS OF SERVICE VIOLATIONS.
csetiweb
Russell Brand Trews Extra
Revealed Truth
ACTION PLAN

I have excluded some sites from the list that may have been down prior to this purge.
If you personally have subscriptions to sites you value, that match the general pattern of what YouTube is pulling, I would advise using a downloader and
grabbing what you don't want to vanish. I have been using a program:
DLNow Video Downloader
https://www.videohelp.com/software/DLNow-Video-Downloader
They give you a 30-day free trial.
I would recommend purchasing if there is any internet left after the 30-day trial (only half-joking).
I would get on it without delay as the internet (YouTube) is getting rolled up on us as we speak.
Related -
-----
FC from Ryan
I saw you were looking for an alternative to Youtube, Seems Dtube is making is being talked about on truther/alternative social media threads. I can't verify that it is any good but some anonymous poster wrote this:
this is the freedom the blockchain gives to you :)
dtube is part of the steemit network which is based on blockchain
steemit is a blogging platform where you own all your content and no one ever can access your private info cause it's all encrypted in the blockchain
what's more, for every like you get you receive money, but without all the ads :)
welcome to the free future.
powered by blockchain.
Here is the link
https://d.tube/
Bitchute is another Youtube alternative. Like Dtube I don't know much this one either.
https://www.bitchute.com/