Are Muslim Migrants a Blessing in Disguise?
June 8, 2018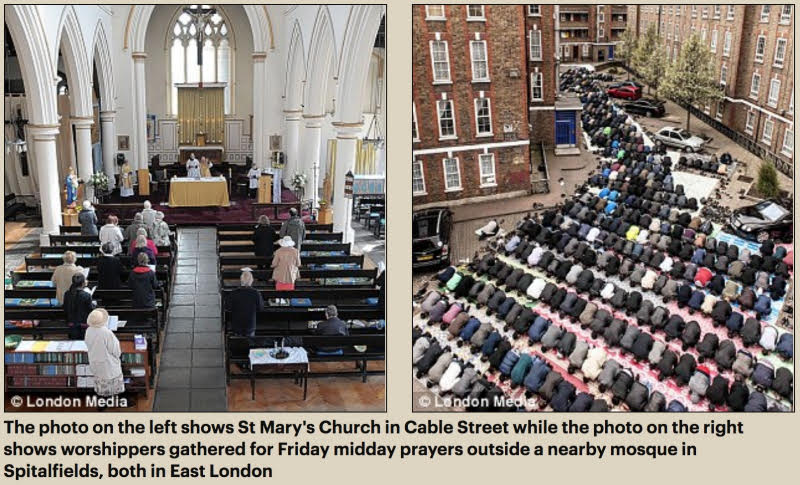 A challenge to the Christians and Muslims
of Europe to make the best of a difficult situation.
The author is

a Muslim born and living in North Africa after living in the US for more than 10 years. He believes the only way up for Europe is a return to

religion. He

promotes Christian/Muslim solidarity in the face of the satanist cabal. He believes such an alliance can trigger a healthy revival of Western Christianity.
He is abstracting religion in the context of Europe to mean belief in the one God, Abrahamic morality, and fidelity to Jesus Christ. By migrants, he refers mainly to Muslim migrants in Europe.

(Makow DISCLAIMER - We should distinguish between migrants and immigrants. Immigrants have been vetted. Migrants are interlopers.)
By M

(henrymakow.com)
I have been following the alt-right and so-called white nationalist developments in the West--from Kevin MacDonald to Jordan Peterson, to Paul Joseph Watson, to the Irish Savant, and many others in between. I think some are outstanding.
I have also observed the rabid psychological assault on white people, culture, and civilization in universities and the media. The anti-white racial double standard and shameless guilting of whites--in particular white males--is staggering. More so that it increasingly stems from brainwashed liberal whites. Race discourse now rivals feminism in its lunacy.
In a recent visit to the states, I was agape at what people could say about whites on social media and TV. If the situation were reversed, heads would roll. The white race has been cleverly scapegoated for the historical crimes of the cabal.
I support legitimate nationalism, in this case, white nationalism, and cringe at the mental convolutions of those who--while taking it for granted for themselves--equate it with hate and white supremacy. It should be a matter of fact that every people have a right to preserve its identity and culture.
Against this backdrop, the recent migrant crisis has whipped up a storm of nationalistic fervor in the West. This is only natural and understandable! I empathize fully with the native grievances. In this maelstrom of migration and nationalism, however, I believe there is a golden opportunity which is at risk of evaporating, an opportunity and a mindset which only the rare pundit ever addresses.
THE CITY IS A JOKER, LOOK DEEPER
Most of us know that London has engaged in a smear campaign against Islam for several centuries, false flag terrorism being the latest incarnation. This has been accompanied by a constant slur on the character of Muslims.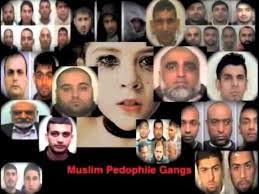 With one mouth, the alt-right talks about the bad behavior of migrant Muslims raping and pillaging in Europe. With another mouth, we acknowledge that the manufactured migrant crisis has been a brilliant cover for the infiltration of ISIS, organized criminals, and other thugs who are tasked with giving Islam a bad name. Yet I hardly ever see the alt-right connecting these 2 things. Furthermore, I have not come across any analysis correlating this behavior with the rarity of similar crimes in the migrants' home countries.
This baiting is really no different from the false flags in Southern US churches used to malign the white, Christian, gun-owner demographic they so fear. People should try stepping out of their own identities momentarily, and abstract these smearing concepts so they can more easily detect when other groups are being smeared. As you always note, the real haters who run the show use the same strategies on everyone to foment hate and division.
NOBODY ASKED FOR THE REFUGEE & MIGRANT CRISIS
People understand and empathize with the burden on Europeans, and their frustration. They do not want and did not ask for the huddled masses. Again, only natural, only understandable!
However, the large part of migrants are also just lines in the global script to dilute all ethnic identities including their own; migrants whose homes--economically or physically--have been made inhospitable by forces far beyond their control. And given a door to the glittery West, is it shocking that they would walk through it?
Every year the wealth redistribution effects of usury (considering the home bases of lenders) benefit the West at the expense of the rest of the world (generally speaking). This is one of many dynamics which is out of their hands and is mentioned only to point out one of many structural imbalances which underlie their more acute, present economic disasters. Should they really bear the brunt of native hostilities?
I am a great admirer of your thinking, Henry, and your broadmindedness which I've witnessed on many occasions. Henry, I don't take offense to some of your emphatic posts on migrants on Twitter, or similar posts across the alt-right Twitterverse. Stepping out of my own shoes, I understand them.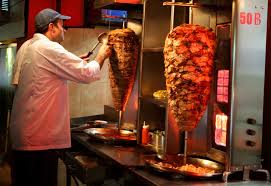 But appearances are deceiving. The photos of the migrants in Europe and elsewhere look like thuggish urban youth, dressed in the garb usually associated with troublemakers and social misfits in the West. And of course they're not all saints, and some take advantage of social welfare systems. But the 'threads' and sensationalist photos of the media mask a desperate spirit, and in general a humble, cooperative, hard-working ethic. These are normal folk. The bought and paid-for misbehavers, portending conquest and social breakdown, outshout the silent decent majority--by design.
In a related note, some observers make the point that the non-colonial European countries like Ireland and Norway have more cause to protest the loss of national identity than say the US which was 'theoretically' founded as a beacon to the world, something it advertises loudly. The predominantly European early migrants to America might have internalized that to just mean white people, due to the uniformity of their early mainstream social surroundings. Outside the mainstream, there are of course two elephants in the room--Native Americans and African slaves.
TAKING THE BAIT & MISSING THE OPPORTUNITY

Motivated by threats to their racial and ethnic identity, I think a lot of good thinkers in the alt-right are falling headlong into the racial and religious dialectical trap, giving it substance and life.
And I get it.
But I believe they may be losing sight of a larger, graver concern.
While preserving racial and national identity is certainly paramount, the ultimate problem facing the world today--and the West in particular--is godlessness, irreligion, and unbelief. This is the wellspring of all ills, the most pressing of which is the dissolution of the family.
The decline of the family in the West has resulted in what should probably be the next gravest concern in Western Europe today--the unsustainable native population growth rate.
Unless the decline is reversed, the decline is terminal.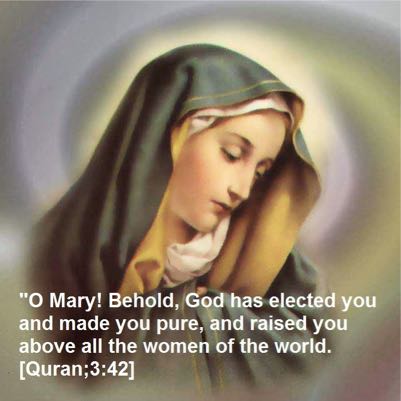 Muslim migrants mostly hail from God-fearing cultures with staunch if uncompromising Abrahamic morality, and impeccable family values and traditions. They recall a glimpse of the vanished culture and spirit of a bygone, premodern Europe where life was rooted in faith and family. They also reinvigorate resident European Muslims whose values have likely been worn down by the grind of social engineering.
A keen observer might wonder: could the migrant crisis, in fact, represent an urgently needed injection of belief and family tradition, in a land where this is all but extinct?
In your quadrangle of religion, nation, race, and family, I would, therefore, suggest that we rank religion and then family, above nation and race. In the context of Europe, I'm abstracting religion as belief in the one God, Abrahamic morality, and fidelity to Jesus Christ peace be upon him.
ISLAM REPRESENTS A BULWARK FOR RELIGION
Research in Britain estimates that by 2020--in 2 years--there will be more Muslims attending prayers (rising to 683,000) than Christians attending weekly Mass (falling to 679,000), even though there are 26 Christians for every Muslim in Britain (41M vs 1.6M).
Unless Western Europe can pull off the likes of a Russian Orthodox revival, religion and belief appear to be in the final throes. Is this not the ultimate goal? To cut off relations with God?
In this regard, I'd like to understand why many say that Islam is destroying Christianity in Europe. I do not see a logical correlation. It appears to me that Darwin, Freud, Marx, Tavistock, David Bowie, Man Utd and La Liga have done a job of it long ago.
How does practicing Islam inhibit Christianity? The future of Christianity is in Christian hands
Some may wonder why the cabal would bring in so many believing Muslims into Europe. I think it would be silly to think that they want Islam to thrive in Europe in the long-term--it is just a convenient dialectical tool for the immediate. True, it is convenient as a (limited) tool against ethnic identity, for all involved. But I believe its main use is to agitate the native population with engineered misbehavior, to foment Christian/Muslim hostilities as the lines are drawn for WW3. And it's working like a charm.
Christian/Muslim cohesion is the last thing they want.
SILVER LINING IN THE MIGRANT CRISIS FOR THE CHILDREN OF ABRAHAM?
The natives and the invaders are in a fix not of their making. Can they rise, be pragmatic, gather the lemons and make lemonade?
There is an opportunity here slipping from Europe's fingers. Clutching it with wisdom and grace, respectful exchange and alignment of mutual interests between the unwashed migrant believers and the besieged natives--hanging on desperately to their faith--could spark a vigorous revival of Western Christianity, if all involved were to rise to the occasion. And we pray that God would rain blessings upon such a revival. The common ground and mutual interests are vast--religious rights, family, LGB&*(*&#, usury, reexamining natural selection, to name but a few.
A return to real Christianity or other true religion is the only way up and out for Europe.
----
First Comment from H
Refreshing article. As a Muslim, I agree with the author on most points and observations laid out. I disagree with the author though on the migrants being representative of Islam or Muslims. Most of these migrants are chosen not for their good nature or practice of faith but for their troublemaking and criminal background
They are vetting the worst of the worst; extremists, sexual predators, and mischiefs.
The Prophet (PBUH) made migration to Medinah to establish a Muslim community away from the persecution of the Pagan Makkans. Here we are making migration from Muslim communities to mostly secular ones. This is opposite of what our Blessed Prophet taught us.
It is because of this that the Prophet (PBUH) warned:
'There shall come a time that there will be no Arab in the land of the Ajim (non-Arabic speaking) but hostage or killed, judged in blood'
Can you imagine if a nuke false flag or multiple false flag terror attack takes place in DC, Paris, London and Chicago? It would be open season on Muslim heads all around.
My advice to fellow Muslims in the west is to heed the warnings of your Prophet and his teachings. Return to the motherland. Europe, Australia, and North America are not our lands and we cannot convey Islam while being equated with being alien and parasitic.