Margaret Mead - Cultural Icon Debunked
July 10, 2018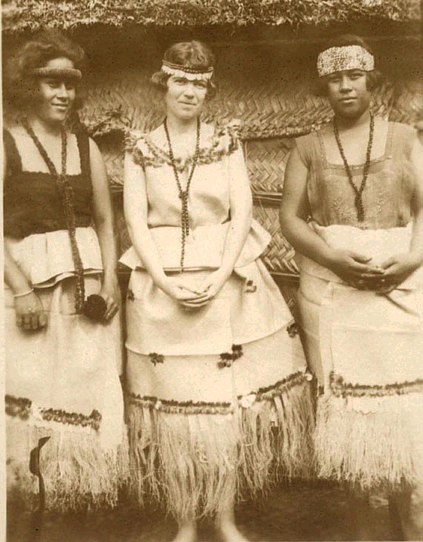 (left. Margaret Mead, 1901-1979)

Margaret Mead was exalted because her book "Coming of Age in Samoa" (1928) idealized promiscuity and primitive life in general. It confirmed the teachings of her mentor, Franz Boaz who believed that morality "is the result of social and cultural conditioning". Hence anthropology provided a license for the sexual promiscuity of the 1960's.
Here, Derek Freeman tells how by debunking Margaret Mead, he discovered that the
social sciences are controlled by the Illuminati bankers. (See Kevin MacDonald, Culture of Critique)

"A whole view of the human species was constructed out of the innocent lies of two young [Samoan] women."

from Feb 17, 2013
by Derek Freeman
("Reflections of a Heretic," edited/abridged by henrymakow.com)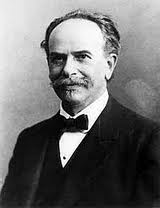 Our term "heretic" is derived from the Greek word for "choice," and so refers to someone who chooses to think for himself.
A leading ideology of the twentieth century - in some ways not dissimilar to Marxism - is the doctrine that "all human behavior is the result of social and cultural conditioning". This doctrine can be traced to pronouncements in the 1890s, by Emile Durkheim, a Frenchman, and Franz Boas, left, a German, both of whom were born in 1858.
It was in an attempt to obtain evidence for this ideological stance that in 1925, Boas imposed on another of his students, the 23-year-old Margaret Mead, the task of studying heredity and environment in relation to adolescence among the Polynesians of Samoa.
Mead arrived in American Samoa on August 31, 1925. After two months of study of the Samoan language in the port of Pago Pago, she spent just over five months in the islands of Manu'a.
In 1928, in her book Coming of Age in Samoa, which became the anthropological best-seller of all time, Mead claimed that adolescent behaviour in humans could be explained only in terms of the social environment.
"Human nature," she declared, was "the rawest most undifferentiated of raw material." Then, she wrote of the "phenomenon of social pressure and its absolute determination in shaping the individuals within its bounds". This was cultural determinism with a vengeance.
In 1930, Mead's extreme environmentalist conclusion was incorporated in the Encyclopaedia of the Social Sciences, and, for those who went through college in the USA in the 1930s, Coming of Age in Samoa was "not only required reading but a classic of universal truths".
This was also the case in the University of New Zealand, and when I myself went to Samoa in 1940, it was with the objective of confirming Mead's conclusion. Indeed, so complete was my acceptance of Mead's claims that in my early inquiries, I dismissed or ignored all evidence that ran counter to her findings.
Thus, it was not until I had become fluent in Samoan, had been adopted into a Samoan family, and having been given a manaia title, had begun attending chiefly courts, that I became fully aware of the discordance between Mead's account and the realities I was regularly witnessing.
When I left Samoa in 1943, after a stay of three years and eight months, it had become apparent to me, through prolonged inquiry, that Mead's account of the sexual behavior of the Samoans was in egregious error. But I had no idea at all how this happened.
By this time, Coming of Age in Samoa had become an anthropological classic, and no one would take seriously my mistrust of its conclusions.
So, in 1965, after a meeting with Dr Mead at the Australian National University in 1964, I returned to Samoa for just over two years to research in further detail every aspect of her account of Samoan behaviour.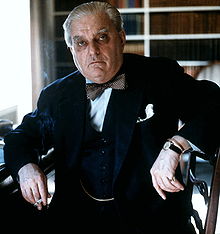 By this time Margaret Mead had become a major celebrity. In 1969, Time magazine named her "Mother of the World". She went on to become, in the words of her biographer Jane Howard, "indisputably the most publicly celebrated scientist in America".
SCIENCE AS THEOCRACY

Things reached their apogee in November 1983, when, during the 82nd meeting of the American Anthropological Association, a special session devoted to my refutation was held. It was attended by more than a thousand. The session degenerated into a delirium of vilification. One eye-witness has described it as "a sort of grotesque feeding frenzy"; another wrote to me saying "I felt I was in a room with... people ready to lynch you". This then is the kind of fanatical behavior that is released in the zealots of a closed system of thought when one of their principal certainties has been effectively challenged.
What's more, later that same day, a motion denouncing my refutation as "unscientific" was moved, put to the vote, and passed. Yet, as a moment's thought discloses, the notion that the scientific status of a proposition can be settled by a show of hands at a tribal get-together is unscientific in the extreme.
I now come to what was for me the most unexpected of denouements. When I arrived back in American Samoa in 1987 I was introduced by Galea'i Poumele, the Samoan Secretary of Samoan Affairs, to a dignified Samoan lady whom I had never previously met. During my previous visits to Manu'a she had been living in Hawaii where she had gone with her family in 1962.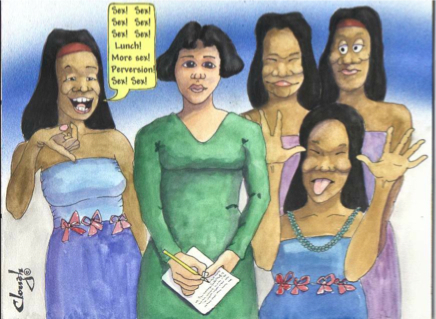 She was Fa'apua'a Fa'amu, who, in 1926, had been Margaret Mead's closest Samoan friend. In 1987, at 86 years of age, she was still in full command of her mental faculties. Fa'apua'a's sworn testimony to Galea'i Poumele was that when Mead had insistently questioned her and her friend Fofoa about Samoan sexual behaviour, they were embarrassed, and - as a prank - had told her the exact reverse of the truth.
And so, a whole view of the human species was constructed out of the innocent lies of two young women. That one of the ruling ideologies of our age should have originated in this way is both comic - and frightening! All in all, or at least as it seems to me, it is one of the more spectacular stories of the twentieth century.
The aim of both Boas and Mead was to exclude biology - and particularly evolutionary biology - from the study of human behaviour. Although, as is now known, Mead's environmentalist conclusion in Coming of Age in Samoa was counterfeit and wholly misleading, it was enthusiastically accepted by Franz Boas.
We are, it is now utterly clear, the products of evolution. Or, to put it more dramatically, we are not fallen angels but risen apes. This key realization changes all of our long established assumptions about ourselves. In its light, human history, for the first time, becomes intelligible, and human behaviour understandable as never before. This radical transformation in human understanding - which has come to a peak in the mid 1990's - I shall call "the new evolutionary enlightenment". I confidently predict that, because it is based on fully tested scientific knowledge, it will far outshine the enlightenment of the 18th century.

--
Thanks to Andrew for sending this.

First Comment from Richard

So Margaret Mead's role in providing "scientific proof" to boost the 60's sex revolution was a based on a hoax? I'm past the point of wondering if there's anything that promoted after 1950 that wasn't a web of lies....Derek Freeman's experience of being blackballed as a 'heretic' for exposing Mead shows that the scientific establishment is just another form of Theocracy.
All truth passes through three stages. First, it is ridiculed. Second, it is violently opposed. Third, it is accepted as being self-evident. -- Arthur Schopenhauer, (1788 - 1860)
Mead's Samoan sexuality hoax was still taught when I was in college. Mead not only provided the only culture in the world that supported the 60's 'sex liberation revolution', she also provided the only woman-dominant / men submissive model. This is why she became the most towering figure in anthropology during the 60's. Now academics know, but the academic truth doesn't matter because the MEDIA made it gospel, and MEDIA never retracts it's hoaxes.
"Behind every famous woman is a handler". Margaret Mead's handler during those years was [husband] Gregory Bateson - NWO social engineer and cyberneticist
(see
Macy Conferences
- These were the meetings of the Globalist's top technocrats after WW II to write the business plan for the final control of all humanity through applied sciences. Technocracy is the new Theocracy. Nobel prize winning scientists are the new priesthood. )
Margaret Mead was there. http://ensemble.va.com.au/Treister/HEXEN2/Macy/MacyPortraits/Mead.html
I read a great deal of Margaret Mead and anecdotes about her 40 years ago because I thought she was great for proving random sex is natural. Now I wonder if the story that she was lazy and based her work on questioning two little girls is true - or if SHE JUST PLAIN LIED. What do you think?
In my volunteer work the social debris of sex revolution and feminism on the working class is as real as the rubble in Libya. I deal with the refugees and de-facto orphans of a few years of teenage promiscuity. It is the greatest engine of perpetuating failure and poverty in the United States today. Yet MEDIA no longer reports it that way. They're still promoting it!