Are We Being Poisoned by Weed Killers?
August 11, 2018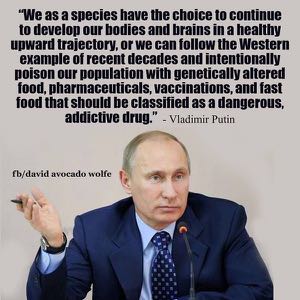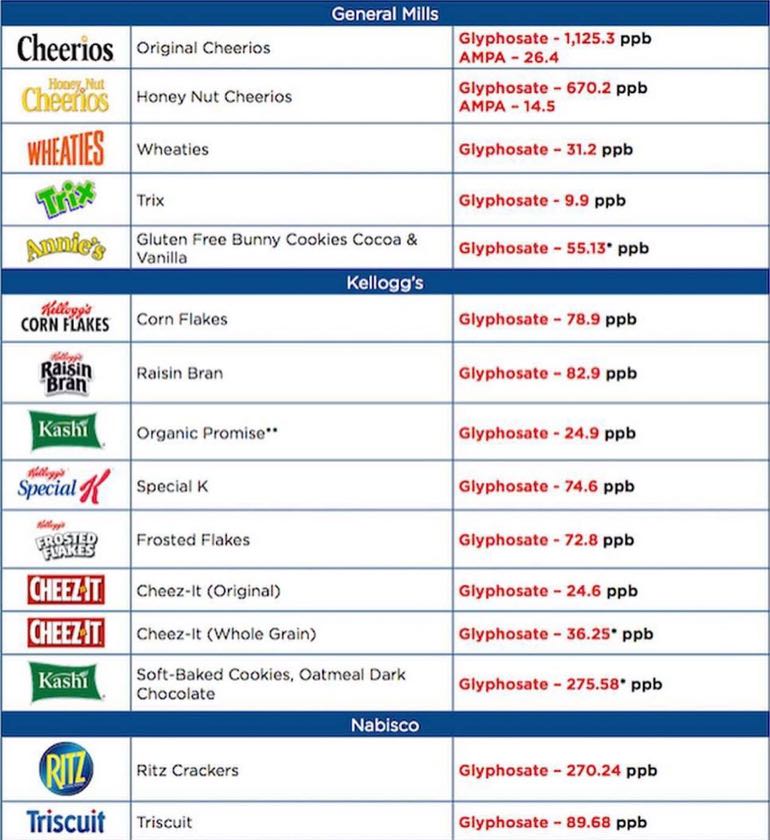 Understanding The Glyphosate Dilemma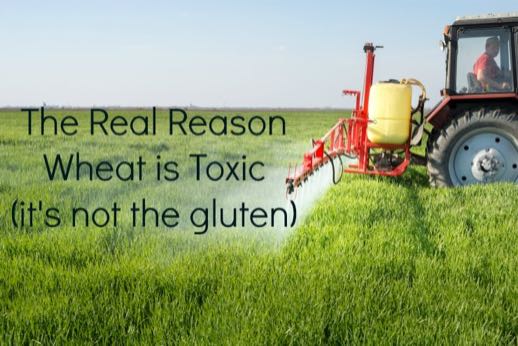 The body is comprised of trillions of bacteria, and when primal immunity is lost, control of pathogenic organisms is forfeited. MRSA, klebsiella, and C-diff infections are examples. Lyme disease and Morgellons are two more, but practitioners say victims are delusional. [Who do you think is delusional?]
If glyphosate stored in your cells and tissues is not broken-down during transit of the intestinal tract, it will be reabsorbed back into the bloodstream through a perforated, [leaky] gut wall. The wall must be SEALED and immunity restored if you wish to have peak health.
Thanks Kevin!

Related- https://www.conservationcouncil.ca/en/dr-vrain-talks-longterm-health-impacts-of-glyphosate-with-cbc/
Dr. Thiery Vrain says glyphosate is an antibiotic that can kill important bacteria in our large intestine. He said scientists have now discovered that these bacteria influence or control things such as how much serotonin our brains produce, and the health of our immune system, for example. "So immune deficiencies are very common when you are exposed to this chemical."

----------
First Comment from Ken Adachi
This article is a decent introduction to some of the health problems created by Roundup's Glyphosate which is found in most foods in your average supermarket. Many of the statements made here are reasonably accurate, but a few are not: The author says that GMO and gluten are not a problem; only Glyphosate:
"The epidemic of leaky-gut and autoimmune diseases is NOT because of gluten or the introduction of altered grain species. THE PROBLEM IS GLYPHOSATE!"

But that's not true. GMO crops are responsible for creating a horrible toll on human health, a drastic reduction in the nutritional density & value of food, impaired gut health, autoimmunity problems, etc., etc., and should to be banned in every country around the world. Plenty of people, including myself, shouted to the rooftops that Monsanto's heavy-handed promotion of GMOs in the 2000 decade was going to result in disaster ~ and it did.

The ONLY genes that belong in plants are the ones which God and Nature created for those plants ~ AND NO OTHERS. Gluten is also a problem beyond the ADDITIONAL health problems created by Glyphosate and should not be dismissed as irrelevant.

However, the main objection I have with this presentation is that, unfortunately, it's more of an Infomercial to steer towards the company and products that's going to "solve" the Glyphosate problem for you, rather than an unbiased presentation of biological and chemical facts. While these products may have merit, they are not "the" answer to Glyphosate poisoning.

People have to make it their business to STOP ingesting ANYTHING with Glyphosate in it - and that includes animals who are fed grains treated with Glyphosate. Many crop-based foods sold as "organic" are loaded Glyphosate because the grains are heavily sprayed with Glyphosate just before harvesting to dry them out for storage. Then it's shipped off to the flour mill and it winds up as your bread a week later, just brimming over with high levels of Glyphosate pesticide. You can test for Glyphosate in the body and follow a number of different protocols to get it out. There's a lot to learn about Glyphosate beyond what's stated in this article.

Home-grown food, if you can do it, is the best way to avoid Glyphosate (and GMO) contamination.

There was a nine-day docu-series called "Healing from GMOs and Roundup" that ran for 24 hours FREE from July 17-26 that I posted to Twitter and included 32 different experts on the topic of Glyphosate and GMO poisoning and what to do about it. The info was great. You can learn a LOT of important information by taking advantage of these 24-hour freebees by RECORDING them and then re-listen to them at your leisure. I've recorded SIX different "summits" of this type in the month of July alone which adds up to a LOT of expert tutelage on health topics that should be of concern to everyone.

One of the most eye-opening talks of the series came from Dr Mike McNeil, Ph.D. Agronomist, who reported on a Birth-Slaughter GMO food trial study of 4,000 pigs: 2,000 pigs were fed GMO; while the other 2,000 pigs were fed non-GMO food. LISTEN to what he discovered at the end of the trial and see if you can continue to ignore the issue of GMO and Glyphosate poisoning: