September 27, 2018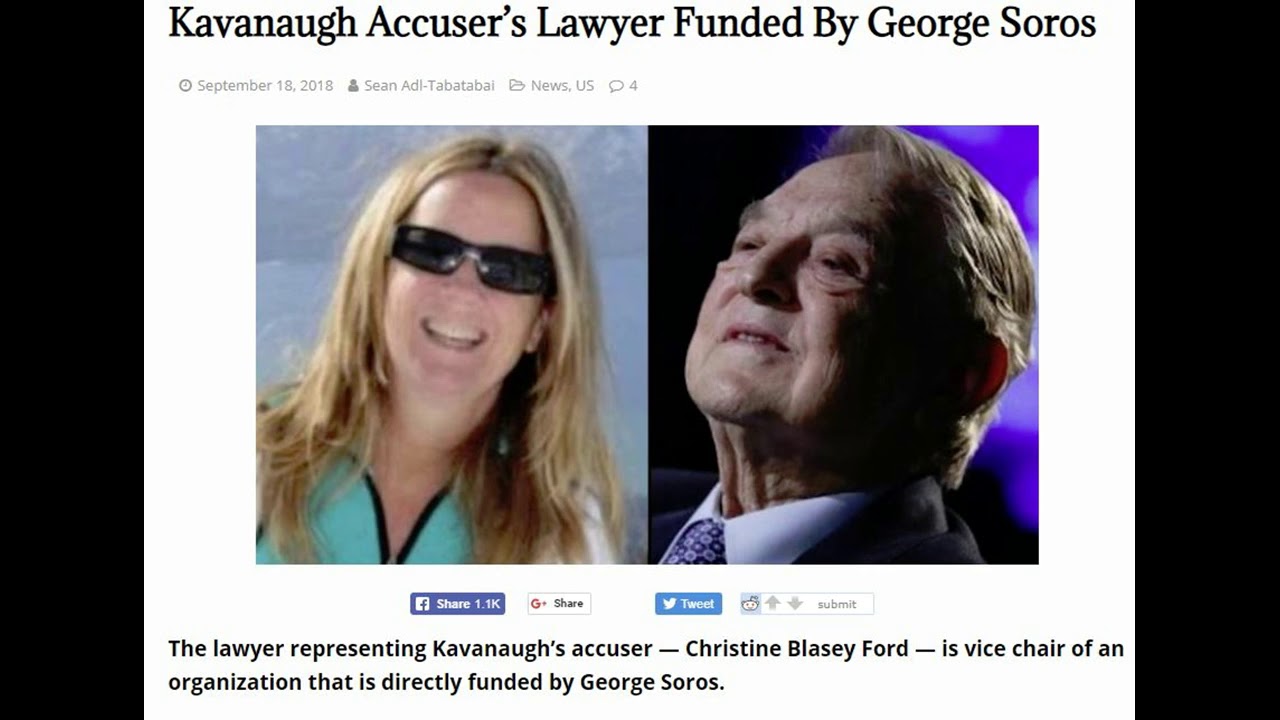 Kavanaugh Spectacle Sponsored by George Soros

"All planned 3 months ago, with a website, http://IBelieveChristineBlasey.com , a radical law firm hired and an organization formed," Demand Justice"; with a donation of $5 million from George Soros. This was so well planned, and the Dems knew about this disinformation from the start."
The Organization, Demand Justice, did "train" women on Saturday and bus women in for protests this week in DC.
The Daily Caller reported back in June:
A new political advocacy group that vowed to put $5 million behind an effort to stop Judge Brett Kavanaugh's confirmation to the U.S. Supreme Court has significant ties to the liberal financier George Soros.
A Daily Caller News Foundation review has found that the group's primary financial supporter is a nonprofit to whom Soros has given millions.
The group, Demand Justice (DJ), is organized and financed by a 501(c)(4) called the Sixteen Thirty Fund, which collected some $2.2 million in contributions from the Open Society Policy Center (OSPC), one of Soros' primary donation vehicles, between 2012 and 2016.
BTW Demand Justice is run by former Hillary Clinton press secretary Brian Fallon.
My colleague J.E. Dyer pointed out that the lawyer for Kavanaugh's accuser helps run a George Soros organization:
Daniel Greenfield reported on Monday at FrontPage that the lawyer for Christine Blasey Ford, the accuser of Supreme Court nominee Brett Kavanaugh, is the vice chair of the board of directors for the Project on Government Oversight (POGO), a Soros-funded "watchdog" group.
The lawyer is Debra Katz, founding partner of the Washington, D.C. firm Katz, Marshall, & Banks.
Greenfield links to a letter POGO sent to the Senate in August "demanding Kavanaugh records." It seems like a hundred years ago, but that was the big scandal the Democrats and media were trying to create at the time (in reality, three weeks ago): a false impression that "Kavanaugh records" were being insufficiently disclosed.