October 22, 2018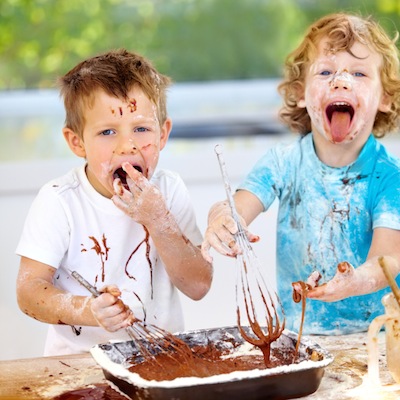 ADHD as a Scientific Barbarism
ADHD has spawned a scientific barbarism. Children are seized by Children's Aid from families who don't want their child drugged. Children suffering from drug side effects are locked up for 28 days in psychiatric centers for children - a concentration camp for kids and often those kids are denied their rightful advocates.

Schools get up to $28,000 in grants for an ADHD child. The child may get extra time to complete tests. Parents get tax write-offs for an ADHD child. The list goes on to entrap families.

Knowledge of this scientific barbarism could put an end to the drugging of children.
by KJ
(henrymakow.com)
"Psychotropic Drugs in the Year 2000 - Use by Normal Humans" is the 1971 book that documents the development of the pseudo-scientific condition, ADHD.
It references the earlier 1965 book, "Ictal and Subictal Neurosis, Diagnosis and Treatment" by A. D. Jonas, M.D. as the foundation for the administration of amphetamines to active children.
ICTAL refers to an event such as a seizure, stroke or a headache. Dr. Jonas wanted to create an identification for hyperactivity as an "abortive form of epilepsy".
Dr. Jonas, funded by a grant from the drug company, Parke, Davis and Company which eventually became Pfizer, used the experience of pediatrician, Charles Bradley, to develop the use of amphetamines in children.
In the 1930s, pre WWII, Bradley became director of his parents' Connecticut estate which they transformed into the first children's psychiatric hospital in the United States. Bradley performed pneumoencephalography on these children - an X-ray of the brain that requires the removal by lumbar puncture of the cerebrospinal fluid and its replacement with air or oxygen. This test was immortalized in the movie, "The Exorcist" - a real test done by a real Standford technician.
The side effect of this test is excruciating headaches for weeks. To treat these headaches, Dr. Bradley gave the children Benzedrine, or "Bennies", which soon became known as "Arithmetic Pills" as they improved concentration. Benzedrine was the first drug containing amphetamine.
After WWII, Dr. Jonas seized upon this experience with the grant from Parke, Davis and Company and for 12 years developed the tradition of treating behaviour with amphetamines.
The treatment of children in the book, "Psychotropic Drugs in the Year 2000 - Use by Normal Humans", is covered in Chapter 8 - "The Use of Psychotropic Drugs with Criminals" written by the psychiatric researcher, Oscar Resnick.
Child and adolescent psychiatrists, Leon Eisenberg and Keith Connors, are quoted in this chapter recommending dextroamphetamine (Dexedrine) and methylphenidate (Ritalin). Here is a revealing statement: ": "...the amphetamines have been shown to possess anticonvulsant properties". (page 115)
Leon Eisenberg developed the tradition of drugging active children during his 40 years at work and Connors is famous for inventing the tests used today by psychologists.