Where Have We Seen Trump Before?
October 14, 2018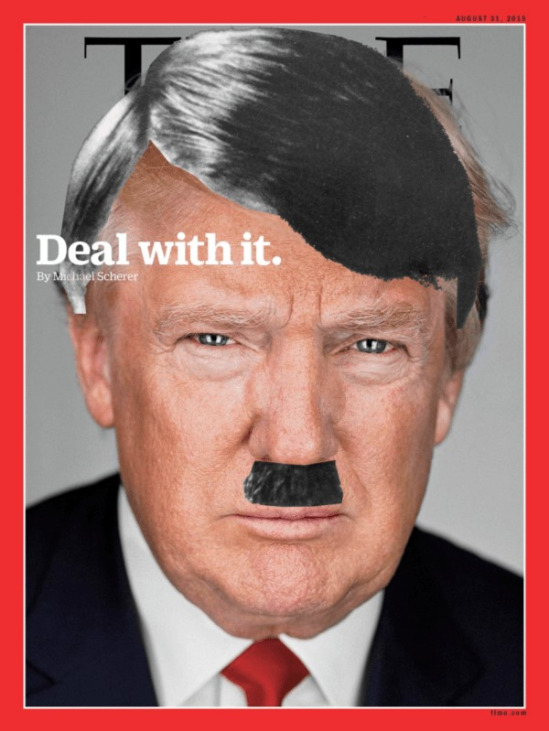 Hitler was elected to make Germany great again.
The bankers had something else in mind. Total destruction and devastation.
Donald Trump betrayed his election promise to defuse tensions with Russia
by gratuitously restarting a cold war. In this article
written before the election, I compared him to Hitler
Trump is duping his base, leveraging his domestic policy to garner
support for a disastrous foreign policy leading to
I want to be wrong about this. Trump is a bulwark
against Communism. (Sound familiar?) But I am afraid
he may be playing Americans ultimately to make Israel Great.
by "concocting a program consistent with the wishful thinking of the majority."
Trump will Win -- But is he the "Real Deal?" Updated from Oct 27, 2017

by Henry Makow Ph.D.
5. Hillary will lose because she is a weak candidate. She is unlikely to get the votes of Bernie Saunders Democrats. Everyone knows she is corrupt and a liar. The Clinton Foundation is a giant kickback machine. The private server disguised her influence-peddling. Blaming the Russians for Wikileaks is pathetic. Hiring people to disrupt Trump rallies is pathetic. The heterophobic smears vs. Trump are pathetic. Her health issues are a big question mark. She is not trusted by the minorities she appeals to for support.