Are United Way Volunteers Joining a Cult?
December 30, 2018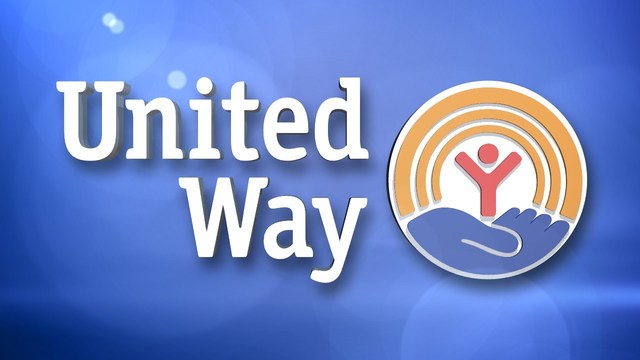 (Illuminati motifs in logo. Dot in circle and sunrise.)
My Recent Interview for a Volunteer Position...
by Susan
(henrymakow.com)
I share my first-hand account of applying for a volunteer position to work with homeless people. The program is called "Americorps."
I submitted my application to the United Way, one of the largest and most profitable American "non-profit" organizations in the world.
Know this first: I had already known all about this "charity" as I had researched it several years back and it was glaringly listed among the worst and most virulently criminal 501 (c)(3) fraudulent scams on the face of this earth. (THERE ARE NO EXCEPTIONS!!!) If you find ONE, by all means, let me know and I will GLADLY stand corrected.
Last September or October of 2018, I went for my scheduled appointment in person to the main local office for my formal interview.
Aside from myself, there were two people in attendance. I had applied for this volunteer position to assist the homeless people. I had already submitted my resume and cover letter as de rigueur.
The head of the group, a well-dressed, well-coiffed woman that looked to be in her early sixties said she had worked there for 18 years. She began by offering me job: a part-time position with the organization, 20-hours per week plus a stipend of $700.00 per month which is equal to $3.50 per hour.
This position required my signature on a certain consent form which would give this outfit the full authority to do a thorough background check on me including all my financial data. I would also need to consent to be fingerprinted at the police station.
Then I was casually and glossily informed that this $3.50 per hour position would require a written and signed agreement, a fully legally binding contract, stating that I would not and could not leave the position before the time period or term had finalized.
This was all much to my amazement. I then naturally asked, well what if something happens that would prevent me from completing the term?
The woman stated in a contrived casually unconcerned way that of course
there would
be certain circumstances that they would allow early termination, IF I was to provide documented PROOF of the cause.
This of course concerned me greatly. I asked "What sort of 'documented PROOF' might you require?" She replied again, casually but knowing full-well, a legal document from someone of authority that could confirm my stated reason of early termination.
Then she added "so that you will not "get docked." I said "DOCKED?" What do you mean "DOCKED?" And I thought WHAT??? 'Taken to court???' 'SUED???' 'Money taken from me???' ARRESTED??? THROWN INTO PRISON????
She did not answer my question about what exactly did she mean by "DOCKED."
I then said that I only want to volunteer. They said that I would still need to sign the same consent forms to give them full access to all my records including my financial records and that I would still need to get fingerprinted...to WORK FOR FREE.
I politely said thank you and I left.
I called to follow up and they never returned my call.
---------------------
Susan adds:
UNITED WAY has been EXPOSED as an outright FRAUD and is among the worst of all "CHARITIES" They work for no one but themselves and they pocket all the money.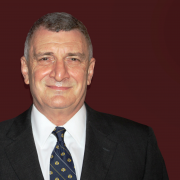 William Aramony
William Aramony
served for 22 years as president and CEO of United Way of America (UWA), the umbrella group for thousands of local United Way organizations that fund social and human service projects nationwide. In 1992, Aramony resigned amidst allegations that he siphoned money from UWA through spin-off companies he helped to create. Before the scandal broke, Aramony was widely respected as one of the most influential nonprofit leaders of his time. He even had a hand in creating many of the rules under which charities operate today. In 1995, Aramony and two conspirators, Thomas Merlo and Stephen Paulachak, were convicted of defrauding UWA. Aramony was convicted on 25 felony counts and sentenced to seven years in prison for fraudulently diverting $1.2 million of the charity's money to benefit himself and his friends.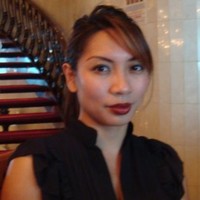 This scandal is especially memorable given how Aramony chose to use some of the charity's funds. For instance, he used UWA cash to woo a girl, Lori Villasor, left, who was only 17 years old when they began dating; Aramony was 59. He met Villasor while dating her slightly older sister.
Both young women were added to UWA's payroll. For his notoriously young girlfriend, Aramony spent $450,000 of the charity's money to purchase and lavishly furnish a New York condo; $78,000 to chauffeur her around New York City; and $4,800 to renovate her home in Florida. The couple vacationed in Egypt, London, Las Vegas, and Atlantic City. The New York Times reported on the testimony of Aramony's former aide, Rina Duncan, with whom he also had an affair. Duncan testified to falsifying Aramony's expense records for seven years so that he could charge the charity for things like champagne, flowers and plane tickets for Villasor.
Aramony was also known for treating female employees inappropriately. He offered some women financial benefits if they had sex with him and would transfer those who declined, according to the indictment. Aramony's lawyer claimed there were medical reasons for his client's behavior, arguing Aramony's ability to control impulses was impaired by brain atrophy.
When Aramony resigned amidst scandal in 1992, the organization's growth in contributions stalled for a few years. CharityWatch president, Daniel Borochoff, remarked in USA Today in 1995 as to how the scandal influenced public perception of charities, saying, "It created a climate where donors are more questioning. They want to know more about how an organization is governed and the ethics of its leaders."
---
First Comment from George
The United Way is just one very corrupt charity among many. Part of the problem is the way 501(c)3 laws are written. The charities are obligated to pay only ten percent of receipts to the stated objective. Sometimes, as with the Clinton Foundation, they reportedly don't even contribute that. They almost never get properly investigated, and if they do, the perps seldom if ever go to prison. The way the so-called charities justify this behavior is that they need money for fund-raising, staff, etc. The reported business of soliciting financial information on the so-called volunteers and going for them financially if they intend to get out of their contract is yet another level of predation. It is bad enough already because of the absurd ten percent rule. The best way to contribute to charity, IMHO, is to pick a recipient with your own eyes and not go through any organization. That way you are likely to have more than ten percent going to the intended target. True, they may be scam artists with their own handlers. But it can hardly be worse than donating to a 501(c)3 outfit.