Is Director of Gillette Toxic Masculinity Ad a Lesbian?
January 16, 2019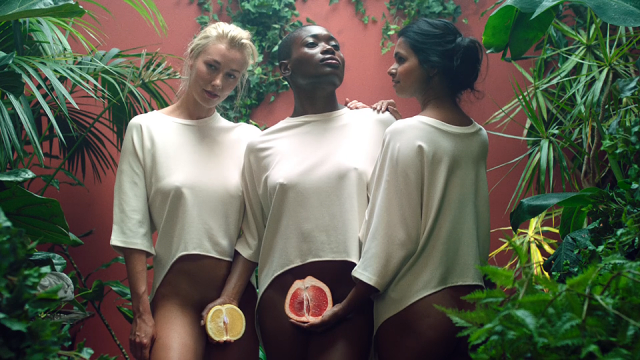 Libresse, the feminine hygiene brand who shocked many with their #BloodNormal campaign last year, is back with a lighter tone and far more fun in this new spot from Somesuch director Kim Gehrig with post by Time Based Arts.
According to the release, the goal of the ad is "to contribute to a more open culture where women can feel proud of what they have, can feel OK about talking about their genitals, and can care for it without feeling ashamed."
But such ads tend to demystify and degrade women in the eyes of men.
Kim Gehrig who Gillette selected to direct the first commercial in a series making heterosexuality a pathology is a single mother and given her hatred of men and fixation on female genitals, likely a lesbian.

Below, a Reddit contributor looks at her anti-male work.
Happily, men no longer are tolerating this attack on masculinity which originates with the Illuminati bankers. "A brainwashed emotionally weak feminine man is much easier to control than a masculine independent man."
"On the 30th anniversary of its famous tagline "The Best a Man Can Get," Gillette is taking a fresh look at what it means to be "the best." The company is introducing a marketing campaign and charitable program dedicated to celebrating the stories of men who are making a positive impact and inspiring other in the process.
The program-leading short film, entitled "We Believe," was developed by Gillette's global advertising agency Grey and directed by Kim Gehrig of production company Somesuch. It showcases Gillette's POV of how we can work together to set the right example for the next generation of men and take positive actions that push back against bullying, sexual harassment and the "boys will be boys" mentality, changing the culture of "toxic masculinity."
Additionally, Gillette has committed to donating $1 million per year for the next three years to non-profit organizations executing programs in the U.S. designed to help men of all ages achieve their personal "best," changing the conversation of modern manhood for generations to come."
This is the first time I post here. I've been following the MGTOW philosophy and I've decided to be on my own 2 years ago after a break up with my ex with whom I lived with for 9 years.
(Ad stigmatizes male overtures to women as crude and offensive)
The Gillette ad
started out with the recent video depicting men as the only source of male violence and the only ones who can stop it. Especially in relation to how men treat boys.
This, of course, ignores the facts that 1) women commit most infanticides and 2) women are more aggressive to children and 3) a lot of boys are raised by single mothers and never see their fathers.
So, after watching this massive piece of crap, I looked into who was behind this stupid idea for a marketing campaign. Kim Gehrig was the Director who thought this was going to sell more razors to men.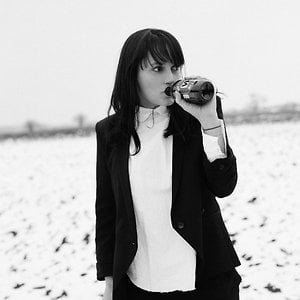 (Gehrig, left)
I went and looked up her recent work. I was not surprised. And I'll post some examples of how she views men and women.
1st video:
"Womankind"
Just watch the message, the words, and you'll find out pretty quickly that, in her world, women have no agency and are only the object of oppression (by men, we suppose). When talking about bras and breasts, she puts a radical feminist message - through words - on top of the image and sound.
This was made to address the rise in the use of steroids (or alcohol related violence according to a different source) in Australia, apparently. But how does she think those numbers are justified? Unemployment? Depression? Divorce? Increase in the cost of living in general? Women? Motherhood (single mothers)? Nahhh! Of course not.
The reasons, in this video, are: 1) Fathers that hit their children (boys) and 2) boys that are bullies.
You don't see a single female in the video who interacts with the victim. Not one. It stinks of misandry.
Well, here everything is straight forward. The ideal "man" for her is the soy-boy dude from the video, who's made fun of by the girl, treated like a joke, behaves like a stupid kid and is called a "man".
__
This is all, I guess. Maybe it's not interesting for you, maybe it is. I was interested to know who was behind the Gillette ad and I found exactly what I expected.
She's talented as a director, no doubt. But her views about men and women are fucking ridiculous and clearly from a radical feminist
Cheers.
---