Is "Racism" a Bad Thing?
February 7, 2019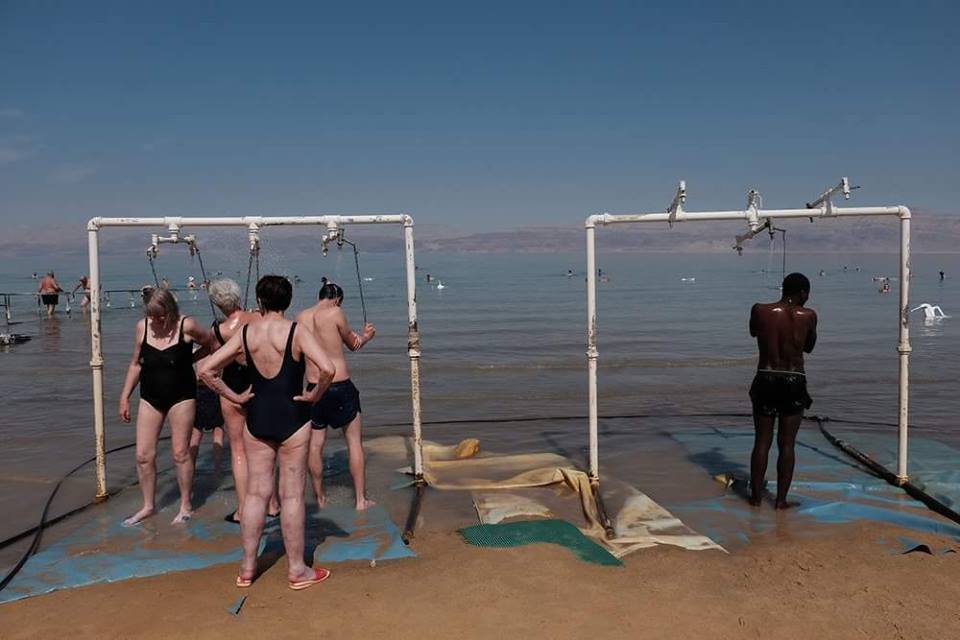 (Beach scene in Tel Aviv)
"We will destroy every collective force but our own,"
say the Protocols of Zion. 16.4

"Collective force" = Nation, Religion (God), Family (gender) & Race
I support the right of ethnic majorities, including Israel and Palestine,
to have their own countries. The problem is that Masonic Jews
control most other countries as well, through the central banking
system
and Freemasonry. Their agenda is to turn the world
into their fiefdom, which they have almost done.
Race and culture are inseparable. An attack on one is an attack on the other.
Below is a discussion of race from Voat Wednesday.
Perhaps because I am an assimilated Jew, I believe people should be judged
according to their individual behavior. We are NOT predetermined by an accident of birth. I agree with the
Voat
commenter who wrote:

"Racism doesn't exist. It's behaviour. A black thug is very different than a black guy with glasses and his cell phone on his hip.
It's the choices the person makes that you base judgements on.
But of course, prejudice for efficient predictions is real."
I take my hat off to black jazz musicians, athletes and intellectuals
like Thomas Sowell
. Every race has its strong and weak qualities. Each race is part of the family of man.
As a "racist," I don't want to see other races disappear. They are all beautiful and capable of great things. Racism is only negative when one race deems persecutes another as inferior, as in the case of Israeli Jews persecuting Palestinian Arabs.
Disclaimer - I am not endorsing all opinions expressed below.
--------
Racism Is Natural and Doesn't Need To Be Taught. Ethnicities That Aren't Racist Are Predictably Genocided By Ethnicities That Are. Racism Is A Good Thing.
Anyone trying to tell you that your ethnicity shouldn't protect its own interests is either an idiot or trying to sabotage your ethnic group.
NATURE DIDN'T MAKE A MISTAKE BY MAKING PEOPLE RACIST. If you're not racist, you let other groups of people take your land and resources. Without a means to exist, your ethnic group dies out.
Name a group of people that wasn't racist, that allowed other ethnic groups to come into their lands and take their resources, and wasn't erased from history or is in the process of doing so.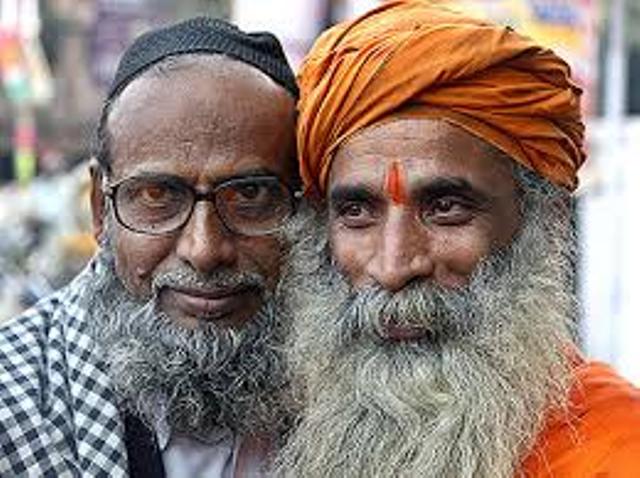 Indian Hindus are probably the least racist group in the world today, but look at how they're being erased. Walking through a random major city in India, you see endless Pakistanis that prey on Hindu's naivety. India doesn't have an overpopulation problem per se, they have a Pakistani problem. Immediately after modern India was established by the British and de-colonialized after hundreds of years under Arab, British, French, etc. colonialization the Pakistanis and Bangladeshis, which are the same ethnic group, immediately disregarded Hindu borders and wreaked havoc on India with overpopulation. Despite efforts by some Hindus to boost their own birth rates to counter the Pakistani invasion, Hindus are less than 70% of the population. If Hindu birth rates ever drop, India will become an Arab country overnight.
[Actually, they are just under 80%-hm]
Mixed ethnicity groups rarely survive long. The world has already seen globalization and hafu [mixed race] populations many times. The Silk Road, Alexander the Great, Genghis Khan, these all caused globalization and mixing of ethnic groups on a wide scale, but the moment the incentive for globalization vanished the mixed ethnic group people were genocided and the ethnostates reformed.
Mixed ethnicity nations are inherently unstable. Mixing ethnicities itself poses a risk since significantly different ethnic groups aren't genetically compatible. Mixed race couples experience much higher rates of sudden infant death and their children are far more likely to suffer from diseases like schizophrenia, and malformations like tooth crowding (crooked and embedded teeth) which in the absence of modern medicine is often lethal.
To level with you, I used to be an idiot. I thought racism was evil. Comparing that to true evil, ie fucking Jews, it's nothing. I still regret being an idiot.
Response
I actually trust you more because you went through that transition. Getting red-pilled is a unique experience. There's no changing after that.
Plenty of blue pilled conservatives and even white nationalist (they were these things by coincidence, not discovery) abandon these causes and become SJWs. Like a lot of boomers I know.
------------------
Apparently, there is a joke in South Africa.
"What is the difference between a racist and a tourist? About 3 months"
--------------------------
Whites are too easy to brainwash.
Too easy to control: too trusting and too conformist (and we accuse the Chinese of being conformist - heh).
-------------------------------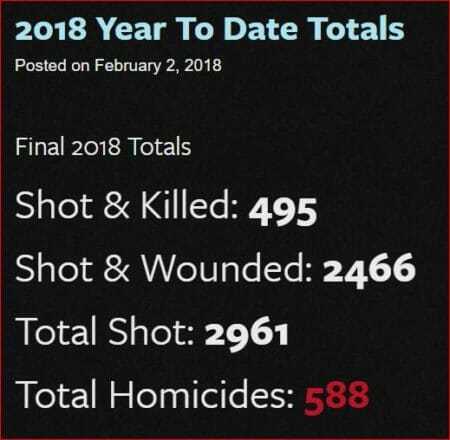 If you banished all blacks from Chicago, murder would be practically non-existent, in Chicago. And if you argue against this fact, you'd be supporting murder. You'd be in favor of black on black crime. You'd be a White Supremacist supporting racist. : )
And to any lurking liberals out there: No. This doesn't work with guns. You know how we know this? Because Chicago has very strict gun control laws yet blacks still get guns. Black people are the problem. Not guns. [Makow- How much of this is economic opportunity & culture, and how much is race?]
------------------------------
I'd bet that the word "racism" didn't even exist until a hundred years ago. The whole idea doesn't even make sense.
-------------------------------
Racist was popularized by Trotsky, in the 1930s (although I suppose he used the Russian and/or Yiddish translations of the word). Racist/racism, invented vs popularized.
But that is, nonetheless, when and by whom, the word racist was popularized.
--------------------------
Use of racism in books exploded in the communist subversion 60s. Before that people talked about "racialism."
----------------------------------
What happened to us all being the race of homo sapiens.. it's the breeds that are different.
------------------------------------
Can we take a step back and start with why should I care about my ethnic group being genocided?
--------------------------------
I think of hating your race and your nation and your people is just like an individual who hates himself and has low self-worth and all that. It's poisonous and self-destructive.
-------------------------
Ironically, too many niggers think of themselves and niggers and general as being the greatest in the world while they're obviously the fucking worst at everything except sports competitions.
-------------------------
Everyone who goes around screaming racist is the enemy and it wants you dead.
--------------------------
They are either scam artists trying to weasel their way into your wallet, attention whores, or enemy weasels engaging in psychological operations against us.
----------------------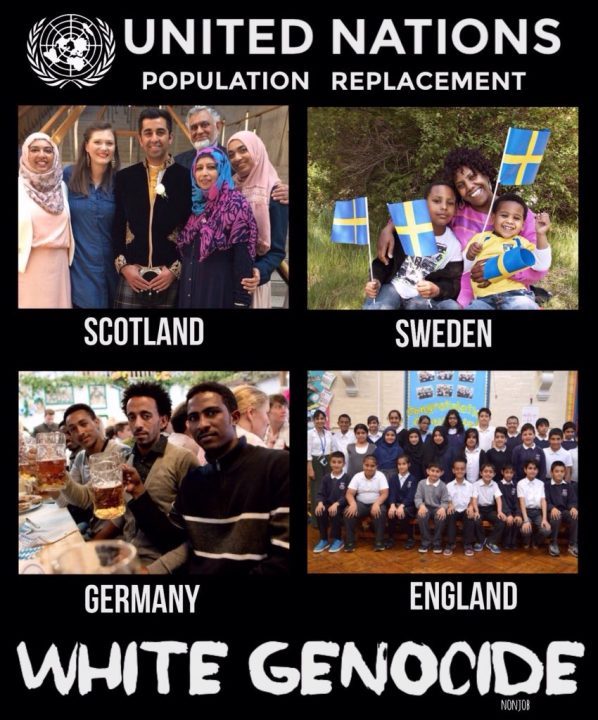 If someone calls you racist the correct response is full tilt hostility. Everyone who says it hates Europeans. They want you and everyone you love dead and replaced. The time for taking that particular line of bullshit seriously is over.
---------------------
"Racism" as a concept - valuing your group over other groups - is biological in origin. The question then becomes managing it. Like any other facet of human psychology, it can be applied to the detriment of others, or for the benefit of those around you. It can be a positive force (making sure you and yours are cared for) in the right context.
---------
I would say you shouldn't try to completely reverse the definition into something good, that's bad rhetoric and won't convince people. I get what you're trying to do but I'd suggest something different you can read about here: http://rsnbh.com/racist
He can just say that racial-in-group
preference and racial differences are facts, which they are. No need to be ashamed of facts.
How can different ethnicities know their distinct values and interests are being represented in a democracy?
You can't drive a car with multiple drivers. Simply by having a non-homogenous population in a democracy, you're violating every ethnic group's human right to self-determination and autonomy.
------
You're right. Being racist is natural and normal. It is a part of natural law and it exists whether you like it or not. Nature doesn't give a fuck about your feelings. Being racist can save your life. Anyone that's not racially aware by now is a damned fool. It doesn't mean you have to hate the other races but I guarantee most of them hate you. Hate is an understatement, they'd love to see you tortured and enslaved. The jews propaganda against us over the years has made other races hate us more than ever.
-------
Hindus are 80% of the population and Muslims are 14%. The rest are Christian, Buddhists, etc.
Use a search engine ffs.
--
Which ethnicities aren't racist? Racism probably predates Homo Sapiens.
First Comment by Stephen C:
This has to be one of the silliest articles I've read in some time. Pakistan and Bangladesh were once part of India. India still has huge problems with the caste system and heaven forbid you are a widow, persecution is so nasty that widows have formed their own towns where they can live in peace and safety. Just watch a widow open a business in Delhi, she will be vandalized out of business within a month. Widows flee India to gain asylum in the US or elsewhere.
Let's look at Latin America, it's a thorough mix of European and Native American Ancestry and there may also be a mix of black African. Early Catholic Priests encouraged racial mixture so the natives could not be enslaved by unscrupulous Spanish and Portuguese traders. That racial mixture is not going away as the majority in Latin America are mestizos.
I appear caucasian to all but the most discriminating, I can prove Native American, Jewish and Black West African ancestry. How many of you are of mixed race touting "racial purity" and have no idea if you are a mixed mutt?
Blaming crime or low intelligence on race or racial mixture is about as backwards Jim Crow and could lead to something as evil as King Leopold II of Belgium.