Mike Stone Challenges You to Join the GOP
February 9, 2019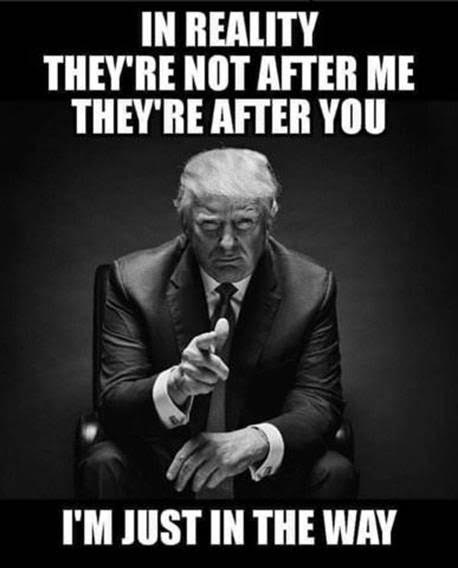 It's Up to YOU, Not Trump, to Turn This Country Around
"If the best you can offer is a moanful wail about the "Rothschilds"
and how useless the struggle is, then your life is completely meaningless.
You're expecting others to do all the work, creating the society
that you want, while you do nothing but complain."

by Mike Stone
(henrymakow.com)
Are you disappointed in President Trump's performance the last two years? Are you dissatisfied with the soaring economy, the conservative judges he's appointed, or the way he diffused tensions with North Korea? Well, so am I. I want to see that wall.
Yet even if the wall isn't built in his first term or his second, President Trump has achieved at least two monumental victories. First, he has exposed, for all the world to see, both the massive number of traitors within the Republican Party, as well as the liars within the fake news mainstream media.
We all knew there were traitors among the Republican Party, but we never imagined how many people were involved or who some of them were. Now we know. Trump's candidacy threw light on the cockroaches.
We also knew that the mainstream media was chock full of liars, but we never imagined just how deep and malicious their lies went. Now we know. Trump exposed them all.
That's an accomplishment we never could have imagined before Trump ran for office. A huge, monumental accomplishment. And he did it while being surrounded on all sides by these very same traitors and fake news liars. Yet this accomplishment pales in comparison to Trump's second great victory: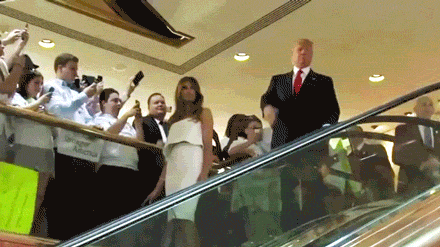 He has kicked open the door for you - yes, you - to run for office within the Republican Party.
Don't tell me you can't do it and don't tell me it's impossible when you've never even tried. What kind of coward gives up a fight without even trying?
If the best you can offer is a moanful wail about the "Rothschilds" and how useless the struggle is, then your life is completely meaningless. You're expecting others to do all the work, creating the society that you want, while you do nothing but complain.
This is about winning. It's not about your lack of warm and fuzzy feelings. It's not about your choice not to vote or not to run for office, because you don't agree with everything every candidate stands for. The only candidate you're going to be in 100% agreement with all the time is you.
If you lack the courage to fight; if you lack the backbone to even consider running for office, or to at least back someone respectable who is, then stop reading this right now. Go back to watching bad television and eating bad food. Your life is serving no useful purpose. You can watch with bewilderment from your couch while others with more courage change the world around you.
On the other hand, if you're a person with moral integrity and courage, if you're willing to get your hands dirty and to do whatever it takes to help save your country, then the time has never been better for you to run for office as a Republican.
BABY STEPS
I'm not talking about doing anything rash. I'm not talking about plunging headlong into a fight you can't win. What I'm talking about is you doing something - anything - to begin turning this country around. Take baby steps, if necessary. Begin to lay the groundwork. Attend meetings of the Republican Party in your area. Read some books on politics and how to win an election.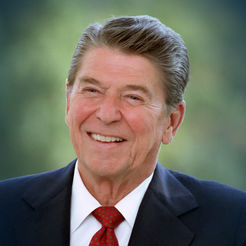 Take a Dale Carnegie course in public speaking. When you've laid the preparation and groundwork, when you've assured yourself of victory, then you run. You have to know you're going to win before you enter the race, and the way to do that is by planning.
Did you know that Ronald Reagan spent years writing out his vision for America before he ever ran for office? He sat in his room, alone, and he wrote. He mapped out his entire vision, and then, when he was certain of victory, he ran for governor of California. In the late 1970s, he spent another four years writing out his plans for the presidency, and then he won again. What's stopping you from doing the same?
If you're a young person, so much the better. What you lack in experience is made up by youthful exuberance. You have an opportunity to shape the world; to turn back the tides of socialism and communism seeping into our society. You have an opportunity to achieve greatness. Will you become a leader of men, or just another complainer on the sideline of life?
There are other ways to contribute besides running for office. Are you a teacher? Teach your students the truth about history and life.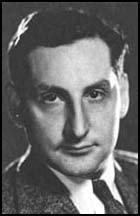 (Naive Jew actually believed Communism is about improving the lot of the average man.)
Are you an artist? Create art that both entertains and educates. John Howard Lawson, left, an old Commie screenwriter from the 1930s and 40s came up with the formula for doing just that. He said: "As a writer, do not try to write an entire Communist picture. Try to get 5 minutes of the Communist doctrine, 5 minutes of the party line in every script that you write."
You do the same. Put 5 minutes of pro-American, pro-family, anti-Communist propaganda into every piece of art you create, whatever the medium. 95% entertainment, 5% propaganda. That's your formula. How do you think Hollywood became so influential?
Are you good with memes? Then meme like you've never memed before. Meme as if your country depends on it, because it does.
Are you in contact with like-minded patriots? Schedule monthly meetings to discuss strategy. The left has countless think tanks, all working around the clock and conspiring to destroy America. Start your own think tank. Come up with strategies to counter theirs.
You have a skill set unique to only you. Something you can do better than anyone else in the world. Whatever that skill set is, use it to help save your country. Don't depend on Trump to do it. Depend on yourself.
-----------------------------------
Mike Stone is the author of
It's Okay To Be
White
and
A New America
, the first novel of the Alt-Right, a dark comedy set on Election Day 2016 in Los Angeles - - Available exclusively on Amazon.