Mike Stone -- Three Ways to Stay Healthy
March 22, 2019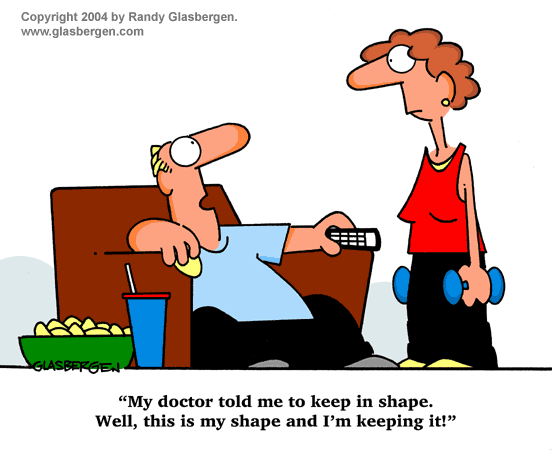 Let's Get Physical

Mike Stone says nutrition, exercise and
rest are three prerequisites for good health.
by Mike Stone
(henrymakow.com)
Are you healthy? Does your body look the way you want it to look? If you answered 'no' to either of those two questions, then let this article be your catalyst to change.
Think of your health and fitness levels as a tripod, with the three legs being exercise, nutrition and rest. When all three legs are strong, so is your health and body. Remove one leg and the entire structure collapses. Let's take a look at those three legs.
Exercise: To get the most out of an exercise routine, consider the three 'f's: fast, fun and effective. If you're the type that hates to exercise, it's because the form of exercise that you chose in the past wasn't fun. I'll bet it was also long and boring. So pick something that you enjoy doing and that doesn't require more than 10-20 minutes a day if that. In other words, if you don't like to run, don't run. Try dancing, or climbing, or tennis, or any of a hundred other forms of exercise.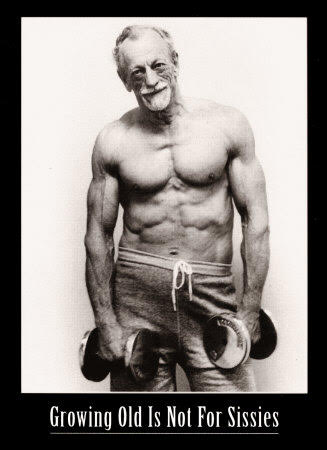 For strength training, if you don't like lifting weights, don't lift weights. When you lift an external weight, that weight has to be balanced which creates a strain on the spine and the entire nervous system. Who needs that? Try bodyweight exercises. Resistance is resistance and it doesn't matter whether that resistance is from an external weight or your own body.
When I was 15-years-old, I did jackknife push-ups three days a week all summer long. My shoulders blew up like cannonballs. When September rolled around, I was able to bench press more than the strongest player on the football team, despite not touching a weight.
If bodyweight exercise isn't your thing, try flexing and tensing your muscles. A guy named Maxick developed an entire exercise routine based on flexing and tensing. He called it Muscle Control, and he was one of the strongest men of his time with an impressive physique.
Nutrition: There are literally hundreds of different nutritional approaches, however, the one area that every nutrition "expert" or diet guru agrees on is the need to eliminate sugar, junk food, processed food and fast food from your diet. This is the first step and without it, you'll never be healthy or have the body you want.
I favor a raw paleo diet, based on the writings of
Dr Weston Price,
but you don't have to. Like exercise, choose a diet that's fast, fun and effective. If you're confused about what's right for you, use the old fashioned method: trial and error. Try different food combinations and see what works for you. If you're still confused, check out the writings of Weston Price.
Rest: Rest is the third leg of our tripod of health. For me, it's the most challenging area as I often sleep only four to five hours a night. Hopefully, you're able to sleep more than that. Rest also entails a release from heavy thinking. Are you worn down from all the problems and conspiracies of the world? Give your brain a rest. Read some good fiction or go for a walk in nature. Listen to classical music. Lie down and take a nap. Your body will thank you.
Excuses: Ah, you didn't see this one coming, did you? I'm including it, because I know at least half of you reading this are making up all kinds of excuses in your mind for why you can't exercise, eat right or rest.
Are you too sick to exercise? Baloney. Sick people need exercise more than anyone. And did you know that there are natural cures and remedies for every disease you can name? Cancer? Read up on the Gerson Therapy, the baking soda cure, or the dozens of other proven ways to heal and prevent cancer. Arthritis? In fifteen minutes, this little book
How I Healed My Arthritis
will tell you the cause of arthritis and how to heal yourself. AIDS? That, too, can be healed. Read Roger's Recovery From AIDS.
Are you too old to exercise? Baloney. In fact, most seniors have a tremendous advantage when it comes to exercise: time. If you're retired, you have all the time in the world to get your body and mind into shape. Don't use old age as an excuse for laziness. In short, your excuses - whether you're too sick, too old, or too whatever - are just that, excuses. Leave excuses to those who choose to fail.
So why not start today? Do some stretching and flexing. Go for a walk or run. Enjoy 15 minutes of exercise and then reward yourself with a delicious and healthy meal. When night rolls around, listen to some soothing music and go to bed early. You've just taken your first step on the path to success.
----
Mike Stone is the author of A New America, the first novel of the Alt-Right, a dark comedy set on Election Day 2016 in Los Angeles - - Available exclusively on Amazon. His book, It's Ok to be White was banned by Amazon.
First Comment from Stephen Coleman- (Naturopath)
I will add a 4th way to stay healthy: Work on removing all negative feelings, not suppressing them, I mean removing them. Remove all traumas, all feelings of loneliness, rejection, shame, anger, hatred, lack of control, fear, lack of security, lack of love or approval...
I have clients come to me with severe illnesses, even cancer. They jog 5 miles a day, eat only organic foods, vegetarian or even vegan, yet they get sick because they do not know the importance of a healthy soul over a healthy body.
I've seen some that are addicted to exercise. Addictions are about finding relief and that relief is emotional relief, but addictions are never a fix, just a temporary break from the gnawing inner discomfort of unresolved emotional distress.
Remember Jim Fixx who was into extreme exercise and then suddenly died of heart failure at 52. They say it's genetic, but attitudes also run generations in families and these epigenetics can also affect our well being.