The Nazis Were Never Destroyed
June 2, 2019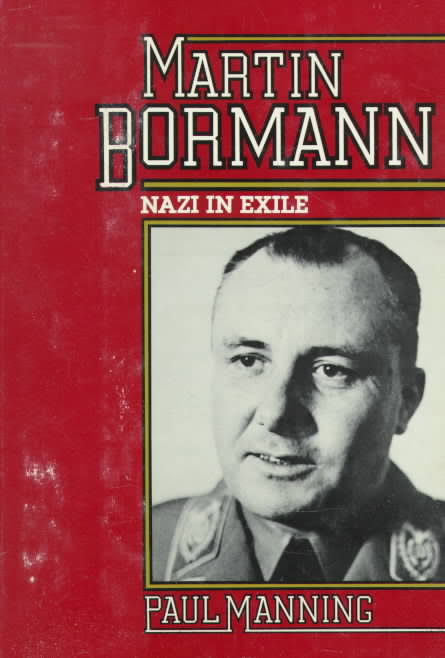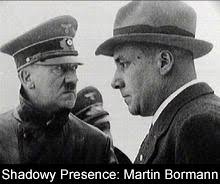 An organizational genius and the real power behind Hitler, Bormann, known as the "Grey Eminence", successfully fled Europe for South America and administered a "Reich in Exile" in the years following the war.
One banker quoted by Manning termed the Bormann Organization, the "world's most important accumulation of money power under one control in history".
Several decades after WWII, Manning stumbled across the U.S. military CSDIC (Combined Services Detailed Interrogation Centers) interviews of members of German industrial and banking magnates in the US National Archives. Aghast at the findings, Manning set out to write a book about the secret machinations of Nazi money laundering.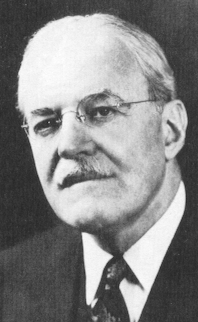 Unknown to Manning, the manuscript was a stake in the heart of former CIA director Allen Dulles, left, who represented many German interests on both sides of the Atlantic during the 1930's and 40's through his law firm of Sullivan and Cromwell with offices in New York and Berlin.
Upon the German surrender, Dulles was instrumental in quietly recruiting Hitler's chief intelligence officer General Reinhard Gehlen and many of his key operatives. They were brought to Fort Hunt, Virginia and folded into the American O.S.S. which was converted into the C.I.A. with enactment under Truman of NSC-68 in 1948. Gehlen remained covertly in full U.S. employ until returning to head the German BND in the fifties.
Concerned over public exposure of Manning's investigation, Dulles volunteered to "help" the unsuspecting Manning with his manuscript, and sent him on a carefully orchestrated wild goose chase, searching for Martin Bormann in South America. Without knowing that he had been deliberately sidetracked, Manning wrote a forward to his book personally thanking Allen Dulles for his assurance that "I was on the right track" and "should keep going." In actuality, Dulles' assistance was aimed at sending Manning and his manuscript into obscurity to avoid disclosure of the transfer and protection of Nazi money.
Through its connections with major American corporations, the Bormann group successfully pressured publisher after publisher to decline Manning's manuscript. Of particular significance in the suppression of Manning's book was the Thyssen family. (Patriarch Fritz Thyssen was Hitler's earliest and most prominent backer among German industrialists) His grandson, Count Zichy-Thyssen, who controlled Thyssen Steel from his base in Argentina, let it be known it would be very much appreciated if American publishers "stayed away" from the Manning text.
Manning finally found a home for the book at the maverick publishing house Lyle Stuart. In retaliation, the head of the publishing house had his legs broken the week the book was released and reviews of the book were blocked in major newspaper markets and mainstream publications. In 1993, after another decade of intense research, Manning's son Jerry was senselessly and inexplicably murdered.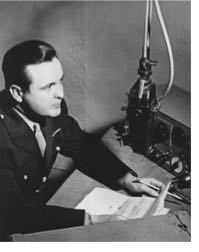 In addition to surveillance and harassment, the family experienced economic and mental hardship as a result of deliberate efforts by elements hostile to its message. For obvious reasons, copies of this book were assiduously removed from the market and have, for some time, been unobtainable.
This landmark work nonetheless remains the unvarnished truth regarding Germany's post-war economic rebirth and lays the groundwork for understanding its current bid for dominance in manufacturing, banking and most importantly, publishing.
---------