July 18, 2019
Confessed penetration of Christian society by Crypto-Jews .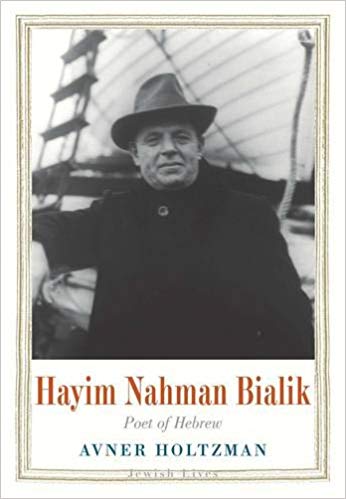 Hayim Bialik - the Israeli 'National Poet' and Zionist, stated in a speech given at the Hebrew University of Jerusalem, May 11, 1933 .
"Judaism, which was destroyed politically (following the destruction of the Temple in 70 AD), went to the big world and adapted its goods to its wanderings as an army going to war, a 'moveable state'." The Jews were forced to smuggle their goods from border to border, so they chose abstract goods, easy to smuggle, which allowed them, despite the ghettoes and restrictions, to penetrate everywhere.
Such penetration was not without the deliberate connivance of the Jews in the form of assistance provided in a thousand ways, means and disguises.It has been affected in great measure by crypto-Jews, who permeated Christianity and spoke through the mouth of Christianity.
By these means, by the Jewish will and by the power of their Jewish blood and by instinct of 'reprisal', it is they who, in principle, are the creators of the Renaissance (reason displaces faith in Christ), liberalism, democracy, socialism and communism.
All this was done mainly by unknown anonymous Jews, secret Jews, crypto-Jews who mingled with the Gentiles and fed great thinkers or by the influence of the Jews who, in the great crises of freedom, stood behind the scenes or through Jewish teachers and scholars of the Middle Ages.They were disciples of Jewish teachers who led Protestant movements."