Climate Change Hoax Dates Back 80 Years
September 29, 2019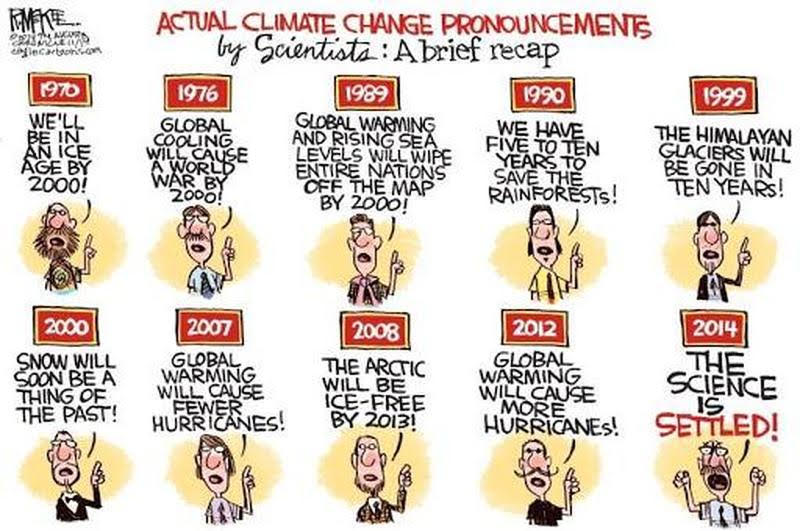 Due to Illuminati control of media and education, young people are not exposed to statements of credentialed scientists, exposing the 'climate change emergency' as a hoax.
by Brabantian

(henrymakow.com)
Recently, 500 scientists wrote to the United Nations declaring that "There Is No Climate Emergency ... there is no cause for panic and alarm ... There is no statistical evidence that global warming is intensifying hurricanes, floods, droughts, and suchlike natural disasters, or making them more frequent."

In the 1960s-70s, it was not 'global warming' but 'Ice age coming!', that was the official scare of 'scientists' ... A 1979 TV commercial with Leonard Nimoy, Mr. Spock of Star Trek, warning us how hundreds of millions could freeze to death in the time of viewers' grandchildren:
https://www.youtube.com/watch?v=mOC7ePWCHGk
One turning point for many, was the 2009 'ClimateGate' scandal at the University of East Anglia, when a release of internal e-mails which showed scientists eager to deceive to get more 'global warming money', with "practices that range from bad professionalism to fraudulent science. Bias, data manipulation, dodging freedom of information requests, and efforts to subvert the peer-review process were uncovered."
https://www.masterresource.org/climategate/climategate-trump/