"David Goldberg" Admitted he was Jewish Agent
September 5, 2019
A March 2019 recording establishes Goldberg's loyalties. He wasn't
trying to save the goyim from Jewish fanatics who have taken control of the White House, as implied in later recordings.
He was not murdered. He is a psyop.
There is no evidence he is a real person. His purpose was to
warn "antisemites" like Adam Green that they must fall into line.
by Henry Makow PhD
In March "David Goldberg"
, a Mossad-ADL psyop demanded Adam Green shut down his website,
Know More Jews.
Goldberg admitted Green was telling the truth
about the Cabalist Jewish agenda and that was the problem.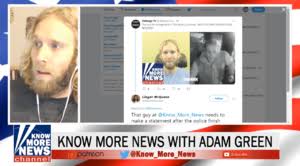 "You are making too much sense to white people. You are making valid points. They are starting to put the puzzle pieces together. Shut it down, you cockroach."
The Cabalist Jewish agenda is to enslave the goyim, he says. "We are chosen. We rule over you. Goyim, you are cattle to us. Israel is your authority."
"We tell you all this in our holy books, but you are too stupid to look it up."
All criticism of Jews is "hate" and is illegal. "You will go to prison. We are passing laws against resistance."
Presumably, all opposition to Jewish control will be equated with the Nazis who perpetrated the Holocaust.
Goldberg says Trump is a Jew. Jared Kushner will be the "Messiah."
Goldberg is puzzled that he is being watched by the White House.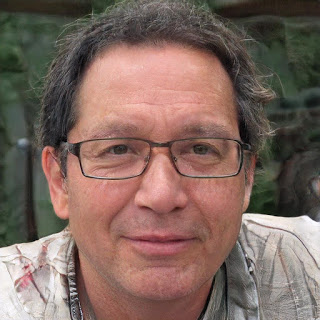 ("David Goldberg's" only pic)
"I am still a Jew, a Zionist. They must have their reasons. I have promoted Jewish causes for 25 years, My enemy is the Gentile."
" Green, shut it down! This is your final warning."
Surprisingly this recording only has 680 views. It is still available on the heavily censored YouTube. The Illuminati want the goyim to get this message. "Resistance is futile. We will take your guns."
D --Thanks for the Tip!
First Comment from John C:
I've followed the story carefully. Listening to the recording, it reminds me of the Harold Rosenthal, and Rabbi Abraham Finkelstein interviews.
The voice qualities are identical, all three resonate with demonic energy, very low and dense vibration of extreme hate. All three reveal truths, mixed with disinformation and plausible deniability. Like a snake hisses, before it strikes its prey, we are given a warning of their intentions. They have to reveal their plans in advance. The "warning" is mocking the victim to elicit a knee-jerk response and attempt at provoking a violent reaction.
I am highly intuitive, the message is hiding behind a veil of hate, it is absolute fear and powerlessness of the tormentors, they are weak and vulnerable and know it. The cabalist, Luciferian, Satanic energies are losing their power, and we are seeing in these days what appears as an increase of power which is the last push of desperation.
The rising level of consciousness and truth is a tipping point, either humanity loses or they do. The truth does not reside within them, it resides in humanity. Their time is short, they know it and are getting ever more desperate. They are an anti-logos force and can not hold out against the greater logos force of this and many Universes and Multi-verses.
The trick they play is we need them more than they need us, also that they are more powerful, as servants of iniquity they are weak and they are the lowest life form. Their plans will fail just the same as all the others. The Christ consciousness of humanity is their greatest fear.