Poland's LGBT-Pride Events Use Paid Actors
October 15, 2019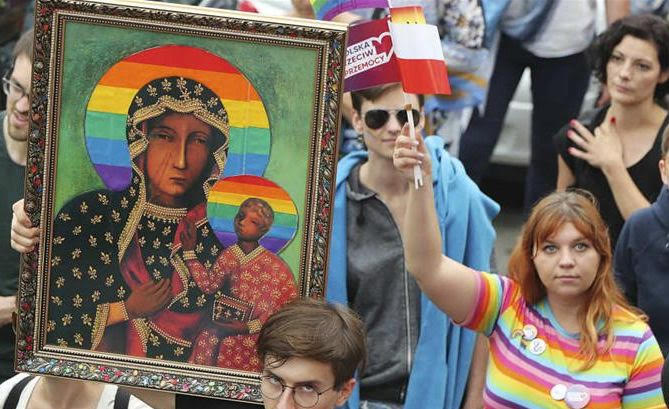 Poland's famous historic Madonna and child portrait gets an LGBT rainbow
by Brabantian

(henrymakow.com)
Using hidden cameras & microphones, Invasion reveals that the LGBT & gay pride street demonstrations throughout Poland are being funded by devious political manipulators. The paid 'Pride' participants bussed into various cities and towns ... and in fact, with the same LGBT characters, continually appearing at the different events across Poland, in staged cultural Marxist theatre.

Hidden cameras & microphones also recorded the LGBT sponsors confessing to the need for 'trickery' in order to promote the LGBT agenda, pornography, masturbation techniques, and gender dysphoria to children in schools. Polish leaders and academics describe this effort to shape children's minds as 'criminal'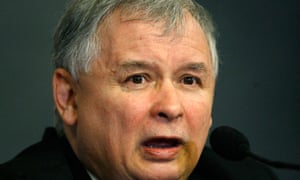 In the Polish elections, the ruling PiS (Law & Justice) party retained power on a strong limiting-LGBT platform. PiS party leader, non-office-holding Jaroslaw Kaczynski, left, promised to protect Poles from an "LGBT offensive" that he said seeks the "radical destruction of the moral and cultural order ... We are defending, and we will defend the traditional family."
The coalition even further far-right, Konfederacja, apparently broke through the 5% barrier to enter the Polish Parliament for the first time. For Poles age 18-29, support for far-right Konfederacja, rockets to over 20%, according to 'Europe Elects'.
« Language such as the "Holocaust Corporation" - the notion that the contemporary Jewish community tries to profit from the 20th-century mass killings - betrays anti-Semitic sentiment in the ranks of PiS, Konfederacja, and the All-Polish Youth.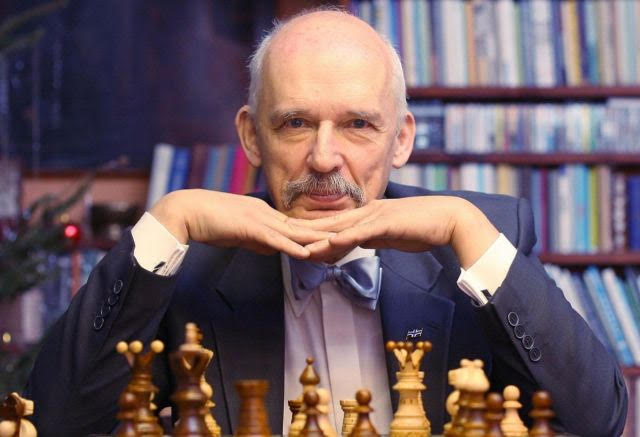 Konfederacja co-leader Janusz Korwin-Mikke
said that Jonny Daniels, the Israeli-British founder of the Holocaust commemoration group From the Depths, was a foreign agent "sent here to spy, perhaps working for Freemasons."
In January, Gdańsk Mayor Paweł Adamowicz, a defender of migrants and the LGBTQ community, was murdered ... the All-Polish Youth movement issued a fake "political death certificate" for the pro-European politician, listing the "cause of death" as "liberalism, multiculturalism, and stupidity."
------------------------------------
---