Reader -- Fiona Barnett's Book is too Horrifying to Believe
October 19, 2019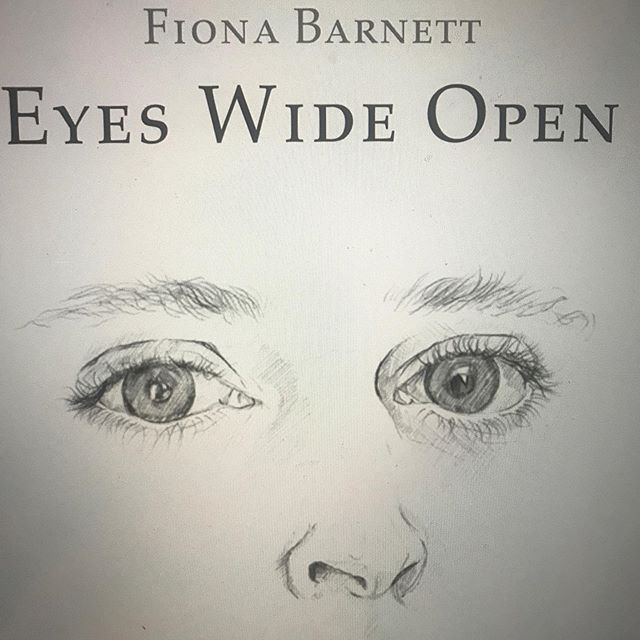 Review of Eyes Wide Open
Matthew found Fiona Barnett's account of
being a victim of pedophilia and Satanism
in Australia too much.
Read the book online and tell us what you think of it.
Do you believe it?
by Matthew

(henrymakow.com)
I decided to read Fiona's book with an open mind, not reading outside reviews, and just treat it as a learning experience.
As I read through the book, I went from being neutral to being skeptical. Fiona's book definitely has a lot of research put into it.
It was impressive to read all the documented research, which is centered on the topic of pedophilia (especially in Australia), how that activity is run, and how MK-Ultra was introduced to Australia.
The bulk of the book is written in an almost encyclopedic way, along with news articles tossed in to elaborate. The amount of information was overwhelming, hitting me with one case study or event, after another.
The lack of a table of abbreviations didn't help with the reading experience. To be fair, it stated in the introduction that it was basically a reference book - so true.
Her research in the first half of the book presents known facts from many credible sources. Then she discusses at length material that is closer to pseudoscience, Stargate for example, remote psychic sensing, various intelligence theories, and right-left brain theory, with a conclusion that right-brained people are far superior to those that are left-brained.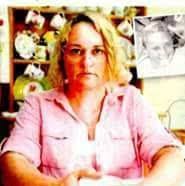 (left, Fiona Barnett)
As I read through her personal accounts I thought 'this is too much!' - there are too many extreme incidents mentioned - she mentions contact with an incredible number of highly famous people - and how on earth did she get through all that she did? Reading deeply into it, I kept thinking that it can't all be true, plus, where is the evidence?
There are serious allegations being made against people, not simply a few slime-like politicians and creepy entertainers, but against people like Richie Benaud (loved deceased cricketer and commentator) and Victor Chang (deceased heart surgeon).
It crossed my mind many times, is it possible that someone could make up those stories and why? Or are they false memories? Is it even possible that Fiona, a Christian, could put out false information knowingly or unknowingly?
Then I thought of the fantastic and riveting stories I read in my 20s from Christians like Alberto Rivera and Rebecca Brown and Elaine Moses, whose stories were debunked back in the 1990s and their credibility was shredded apart. These things happen, but I don't know why.
In firstly reading through the book and then coming to any sort of objective opinion, I felt disarmed from early on. I could see by the enormous amount of information that I am indeed a novice, and Fiona the expert.
In reading the horrific accounts I thought, 'poor woman, she has been through so much' and 'I can't judge her or criticize her' - this again is disarming. Her statement of being Christian had a similar effect of destabilizing my critical judgment of what she was saying. Then, as I mentioned, questions came into my head like, 'why and how would she make it up?', and these questions disarmed me for a long while.
My conclusion is that I don't know - this can be discussed by the readers of this site - I can only say that I personally find it hard to swallow the whole thing.
The depth of information in the book is admirable, but putting too much in can be a stumbling block too as you will likely go wrong somewhere.
More importantly, in-regards-to Fiona's personal accounts and hearsay accounts is the factor of the unknown. We weren't there. Where is the evidence?
Fiona may well have gone through enormous child abuse, but we can only trust what she says. Her accounts accuse many people. We have to be careful to give those accusations a nod.
If those accusations are unjust, they could cause damage to the accused, but also to the cause of exposing Satanism and pedophilia. Could this book be disinfo coming out at a time when Epstein and the like are being exposed in order to discredit those in alternative media, various justice movements, and to discredit a genuine anti-NWO backlash?
Conversely, if she is right about most of it, it would be a blow to the NWO. This is one reason why the book is controversial - it is loaded one way or the other. My point is we have to be careful, and because of the unknown, we should be careful before commending it.
Lastly, Fiona, who says she follows Jesus, has mentioned Christianity very sparingly. I don't see a strong understanding in her writing about Christianity, and as far as I can see, the gospel isn't mentioned in the book at all.