Is Gold a Hedge Against Bad Times?
November 8, 2019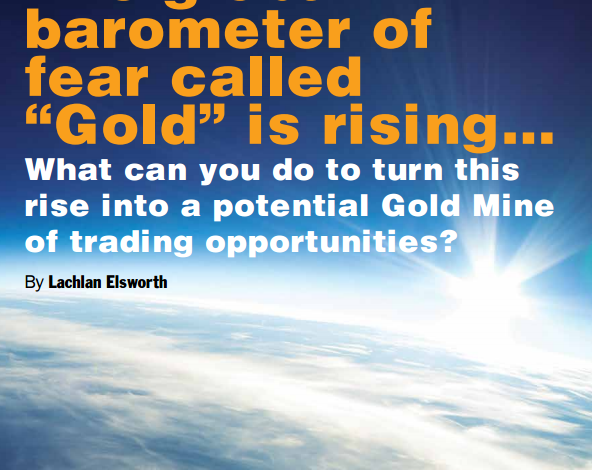 (Betting on bad news?)
Ultimately gold is just a shiny stone. The dollar is just paper.
All markets depend on
psychology.
In a crisis, it's hard to predict what gold will do,
it will fall as people sell
by Henry Makow PhD
The price of gold is a measure of the psychological state of society.
It moves up whenever there is a whiff of trade war, financial or political instability or any other war. It usually goes in the opposite direction of the market as a whole.
It spiked in August when Trump and China engaged in a tariff tit-for-tat. It has faded recently on "trade optimism." Lately, it has been fixated on this deal.
The gold market is like a baby in a crib. Just jingle some keys and its mood changes immediately. Of course, the Illuminati business media decides what baby will see. They have been juicing the stock market to record highs on trade "optimism."
"Stock Market up big today. A New Record. Enjoy!" Trump tweeted yesterday as if stock prices are the only measure of his performance.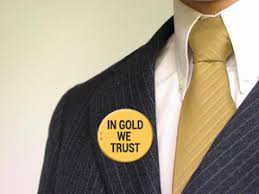 Markets are just psychology. Gold is just another medium of exchange like coupons (fiat currency.) It's a game of scissors, paper, and stone.
If gold is better than coupons, gold miners should just stockpile it and only sell enough to meet expenses.
Gold is considered a hedge against financial collapse, war, and chaos. But it has not performed all that well in these cases. Gold should have gone to the moon during the credit crisis of 2007-2008 but only eeked out a gain of 5% after initially falling.
Kitco writes:
"In October 2008 all markets - gold included - fell sharply as the credit markets seized up. At the time gold was being sold as investors sought funding to shore up losses in other markets...
Looking at a futures continuation chart, gold fell as low as $681 an ounce on Oct. 24, 2008, but settled at $729.10. It rebounded into the end of 2008, settling at $884.30, up about 5% on the year, being one of the few markets to settle the year with a gain."
While the threat of war does boost gold, it doesn't do all that well after the dust settles. For example, once it became clear that Iraq would be vanquished in 2003,
gold sold off.
Gold is really a sap's game. As soon as it goes up, sellers pour in and exchange their bullion or shares for more currency coupons that they deemed worthless in the first place. It has performed miserably compared to bitcoin. With all the money printing, gold should be valued at $3000 an ounce, at a minimum. But it seems to be kept down in order to maintain confidence in the monetary system.
CONCLUSION
Ultimately gold is just a shiny stone. The dollar is just paper. All markets depend on psychology.
In a crisis, it's hard to predict what gold will do, but most likely it will fall as people sell to cover margin calls.
Gold is another part of the matrix that keeps us mesmerized. We can't save the world, but we can save our souls by realizing that beyond meeting our material needs, gold and "money" in general are just illusions that enslave us. Real gold is not found in the ground.

-------
First Comment from Tony B
1. Gold as money is a con.
2. Gold as a "backing" or "reserve" for money is a con.
3. The daily "market price" of gold is arbitrarily set by a handful of people in a few stock exchanges around the world. The price has nothing to do with any real market because there isn't one.
4. Trying to use gold as an exchange medium for ordinary exchanges would be a very time consuming, inaccurate and frustrating return to the barter system which did not survive the industrial revolution.
5. Moving an amount of gold from one nation to another is how the Rothschild cabal created false depressions in one and false booms in the other, resulting always in wars and desperation for millions of people with no means, thus conquering the world by war "loans" of nothing to governments at high, and manipulated even higher, interest with no payments ever made on the principal of the phony debt finally resulting in economic enslavement of most of the world's people.
6. All money is "fiat money" which simply is a way of a government stating just what substance or bookkeeping it allows for money, i.e., what it will accept in tax payments.
7. Every living human needs to take a crash course in true economics, finance and money (definitely NOT college economic courses) or the world will never escape its present enslavement to the financial cabal headquartered in its City of London square mile of the world's most satanic criminality.