January 3, 2020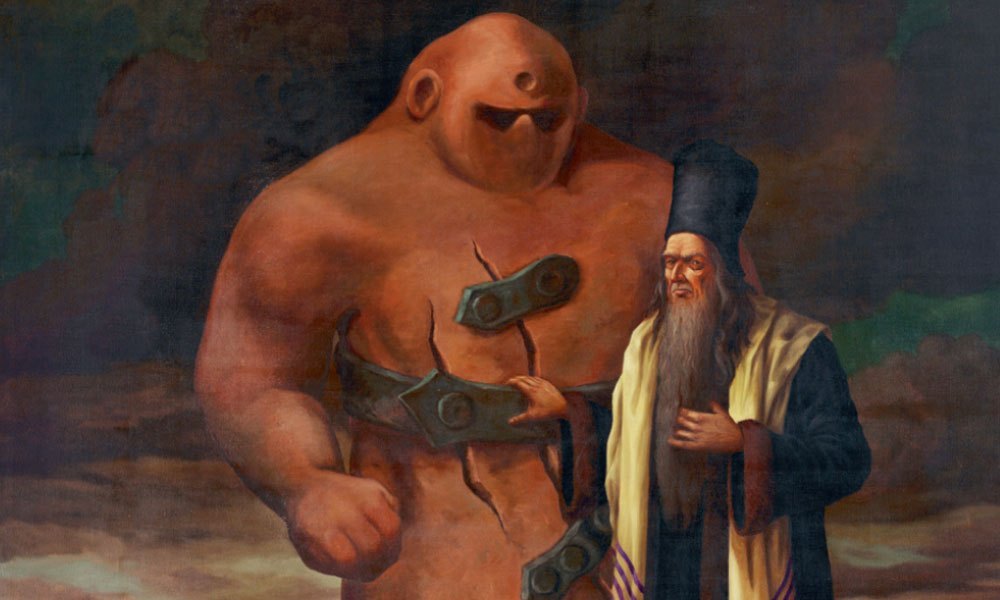 The US is the Jew's Golem
"Someone who is large but intellectually slow is called a golem. Other civilizations, such as the ancient Greeks, have similar concepts."

Often in Ashkenazi Hasidic lore, the golem would come to life and serve his creators by doing tasks assigned to him. The most well-known story of the golem is connected to Rabbi Judah Loew ben Bezalel, the Maharal of Prague (1513-1609). It was said that he created a golem out of clay to protect the Jewish community from Blood Libel and to help out doing physical labor, since golems are very strong.
Another version says it was close to Easter, in the spring of 1580 and a Jew-hating priest was trying to incite the Christians against the Jews. So the golem protected the community during the Easter season. Both versions recall the golem running amok and threatening innocent lives, so Rabbi Loew removed the Divine Name, rendering the golem lifeless. A separate account has the golem going mad and running away. Several sources attribute the story to Rabbi Elijah of Chelm, saying Rabbi Loew, one of the most outstanding Jewish scholars of the sixteenth century who wrote numerous books on Jewish law, philosophy, and morality, would have actually opposed the creation of a golem.
The golem has been a popular figure in the arts in the past few centuries with both Jews and non-Jews. In the early 20th century, several plays, novels, movies, musicals and even a ballet were based on the golem. The most famous works where golems appear are Mary Shelley's Frankenstein, Karel Capek's R.U.R. (where the word "robot" comes from), Isaac Bashevis Singer's The Golem and The X-Files. There is also a character named Golem in J.R.R. Tolkien's classic series The Lord of the Rings. Today, there is even a golem museum in the Jewish Quarter of Prague.