March 18, 2020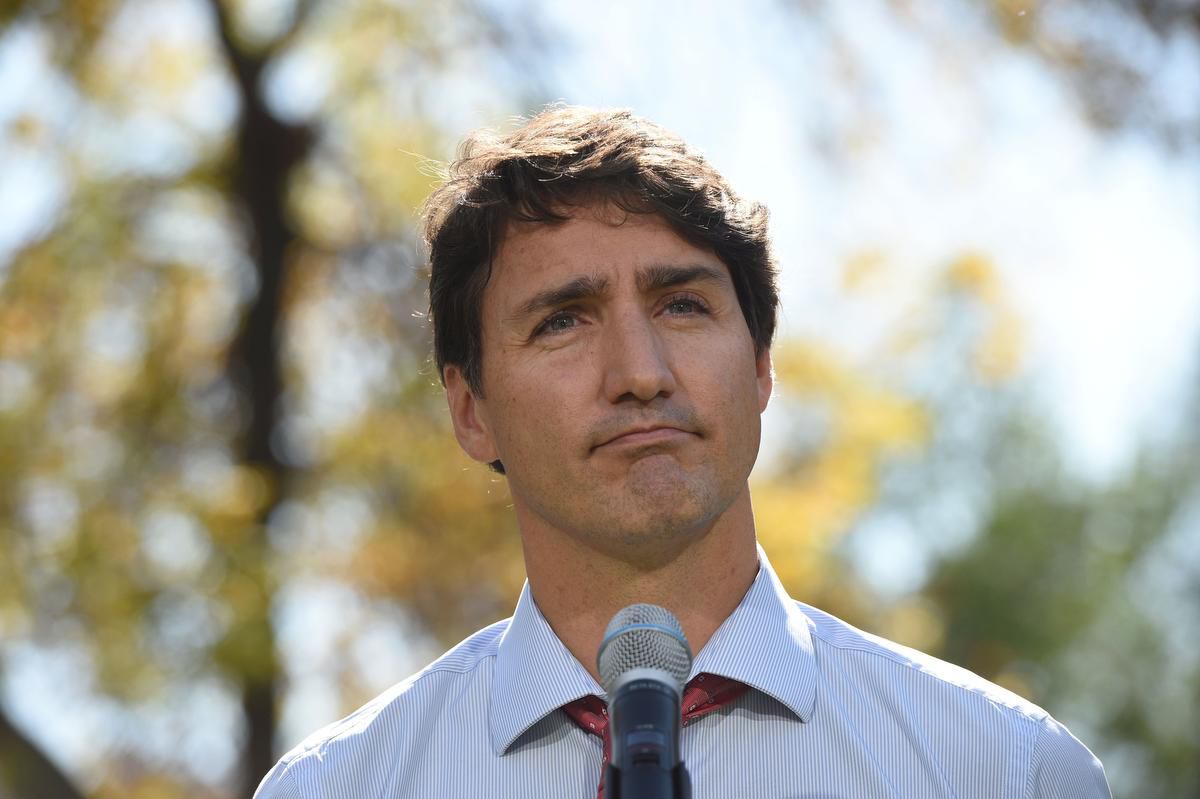 Pandemic Damage Mostly Economic and Psychological
"The people will love Justin Trudeau who spoke to the people like children in his effeminate voice and promised to take care of them as the next Christ!"

by MA
(henrymakow.com)
Everybody continually talks about the supposed death rate of this virus. However, where are all the deaths?
At the end of this, our governments are going to be hailed as heroes and a new precedent of martial law will be set.
The people will love Justin Trudeau who spoke to the people like children in his effeminate voice and promised to take care of them as the next Christ!
They will praise our heroic medical workers and amazing healthcare system as stemming the tide of the evil virus. They will thank our law enforcement for taming disobedient members of society.
However, if this is a global pandemic, then where are the tens of thousands of deaths in Africa and other other poor regions of the globe?
"They don't have the testing capability like us!"
My response -- where are the deaths! Why aren't their hospitals supposedly inundated!
It's because this phoney pandemic is aimed at our countries, the Western ones, the rich ones.
Slaves and peasants aren't allowed comfort and consumerism anymore -- that's an age that will die! The bastards are stealing our prosperity. This response to the virus will destroy Western economies, that is guaranteed.
Small businesses are already finished here in Canada. Workers are collecting employment insurance and business owners are left to the sharks. How many restaurants will never reopen? How many people will want to go eat out after this debacle?
One of my co-workers told my father (my boss) that "Trudeau will take care of us."
Good God!!!! Where have all the men gone!!!
Even my father's renovation business is suffering. We are hanging on now with private contracts where no customer interaction occurs.
Luckily for us we don't have large leases of equipment and vehicles like some contractors! How will they survive weeks of lockdown?
The untold suffering of families being broken, parents losing jobs, children suffering poverty is not talked about by the CBC. The real suffering will come after. When the velvet glove of government comes off and we all see the iron fist. It's coming off now.
This is a worldwide communist revolution. I just read a bit about all the atrocities committed by the Communist control freaks in Ukraine. Why do we have to see this, time and time again? I don't want to see this horrible suffering here in Canada. But no one uses their head; they will only wake up when they are the ones being assaulted and destroyed.
--
Here's a little nugget you may not have known -- Government workers have the opportunity to not only work from home, but if they have a child at home they don't have to work at all (they will still be paid).
The rest of society will have to suffer though or go to the nipple of daddy government to take care of them.
------
Maybe
Paolo is on to something
, and there is a direct attack against the life of the Northern Italian. I am biased, but our people have a long history and have contributed many positive things to the world; however, by the looks of it - modern Italians also make willing slaves. My uncle who is a farmer in the Apennine mountains just told my father on the phone that, "If everyone cooperated with the government like in China, this would be over sooner than later." Gone is the old guard of Italians! Gone is, "O la vittoria, o tutti accoppati!". My grandfathers are rolling in their graves!
This "virus" first appeared in the control state of China to justify governments in the West as they copy China's tyrannical actions, "China was so successful with their draconian measures, we must emulate them here to survive!"
But the statistics simply do not add up. The average age of mortality is too old, and not enough young people are dying from this virus (even in Italy). Every death is tragic; however, the suffering governments are causing is also tragic and not acceptable! My aunt in Emilia-Romagna cannot even leave her home now. She lives rurally and not in a city, but she can't even go on a solitary walk alone in nature.
This is a psychological operation that may justify the "digital marking" of people; a digital tattoo or microchip which holds all vaccination information and prohibits or allows an individual to buy and sell.
Remember Aaron Russo when he spoke about how he hung-out with a certain "Nicholas Rockefeller". One of the main things that Rockefeller supposedly told Russo, was that there was a plan to chip everyone and control whether they could even purchase goods anymore. The Bible also talks about this -- its called the Mark of the Beast. The Beast is clearly this Beast system of control.
My parents and family will most likely receive their vaccines if they come out and I am sure they will receive their "digital mark" as well; professing Christians in word only, if that's the case. Christians -- but don't make me suffer! Christians -- but don't bring hardship! Christians -- but run away when the road gets hard! Christians -- but no zeal in suffering or fighting for God or their fellow man! Christians -- but a love that is only shallow! Christians -- but not fighting the good fight!
Jesus said, "For whoever does the will of my Father in heaven is my brother and my sister and my mother." He also said, "I have not come to bring peace, but a sword. For I have come to turn a man against his father, a daughter against her mother."
I am so disappointed with my own people and my own family. But thats life. Unfortunately if Bill Gates gets his way, we will all be ostracized. I will never accept this anti-human and anti-love Masonic agenda. I don't want to have to run to the forest and eat tree bark and grasshoppers to survive, but I'll do anything other than be a slave.