Coronavirus: Are MDs in on the Ruse?
March 24, 2020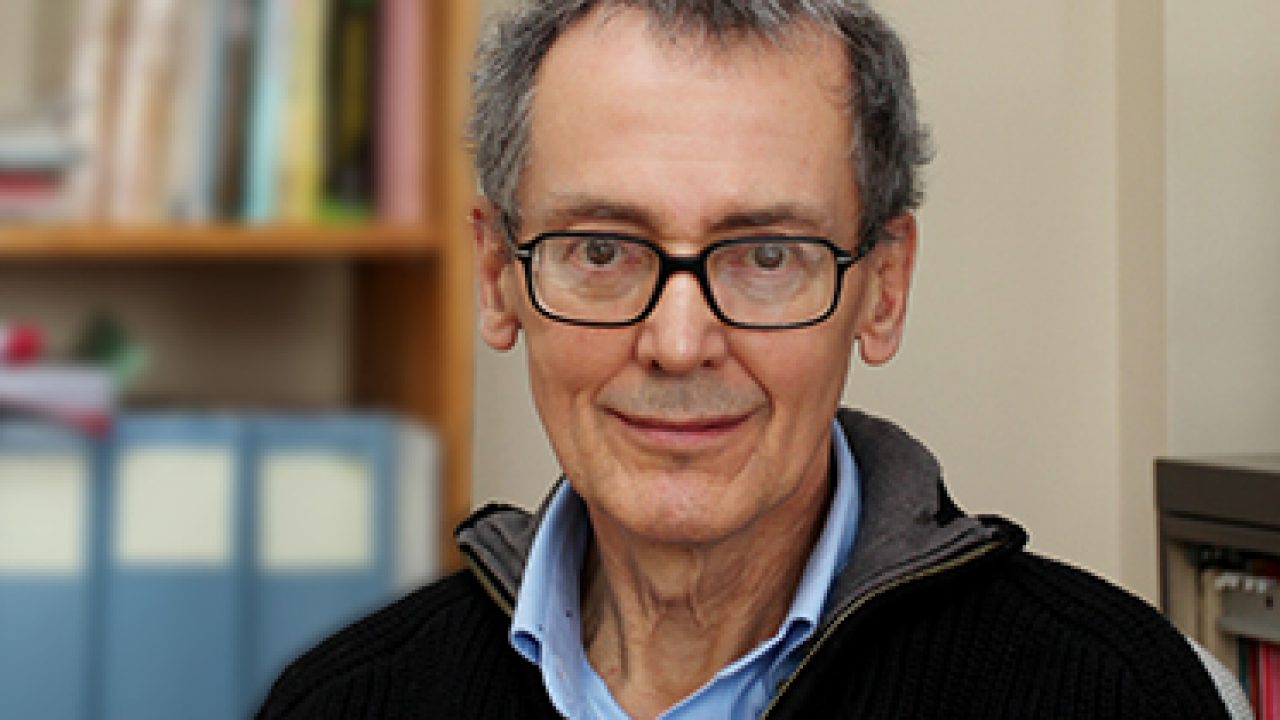 (left, Paul Jaconello MD)
The Corona Virus Evolution destroying people's livelihoods, children's education, careers and making cities zombie towns is a scripted, diabolical event to create hysteria with the by-product of universal poverty.

"I do know several facts about the Medical Industrial Complex. Your health is their last concern."
by Katherine Jaconello

(henrymakow.com)
I ran a medical practice in Toronto for over 30 years with my husband who was a doctor of Functional Medicine. He died in 2017 at the age of 72.
For over 30 years, I read and culled thousands of medical journals. We went through the AIDS epidemic from the beginning when friends, family and patients were dying.
We went through SARS and H1N1, the Norwalk virus, etc. I lived in the trenches.
I do know several facts about the Medical Industrial Complex. Your health is their last concern.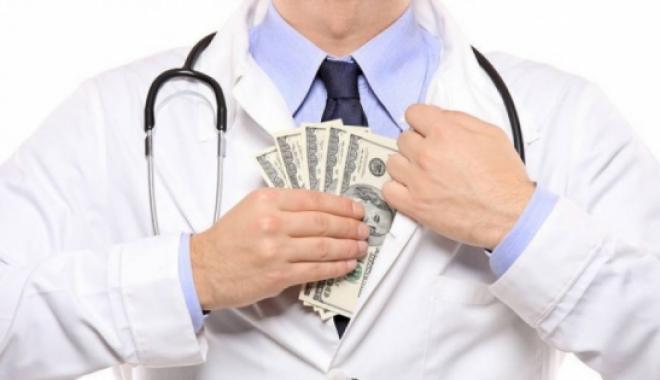 The priority is the following of the Standard of Care. As a doctor once said, "Changing the Standard of Care is like turning around the Titanic."
As far as I could ever tell, universal ill health is their goal. Many of our patients came with a history of failures in getting better. They were difficult people but became loyal patients when they recovered with vitamins, minerals, IV drips of vitamin cocktails and other effective cures.
After my husband died, 500 people showed up to an impromptu memorial. Some were elderly who could barely walk. Some were grown men whom Paul had delivered as babies.
Many people came to the microphone to tell their stories.
The College of Physicians
tyrannized Paul throughout his career. When he was going blind and trying to replace himself, the College of Physicians sent an investigator to cull his charts and forced him to retrain to comply with protocols that were detrimental to patients.
No doctor would take on his successful practice and he died out of it...heart-broken.
THE MEDICAL INDUSTRIAL COMPLEX
The agents of the Medical Industrial Complex are professional liars. The medical associations protect those lies.
The Corona Virus Evolution destroying people's livelihoods, children's education, careers and making cities zombie towns is a scripted, diabolical event to create hysteria with the by-product of universal poverty.
We must all be equal according to the United Nations. Hysteria is an unlimited weapon which has been used throughout history to immobilize government and transfer control to another entity.
In this case, the WHO (the World Health Organization) is at the forefront and many other entities secretly behind it.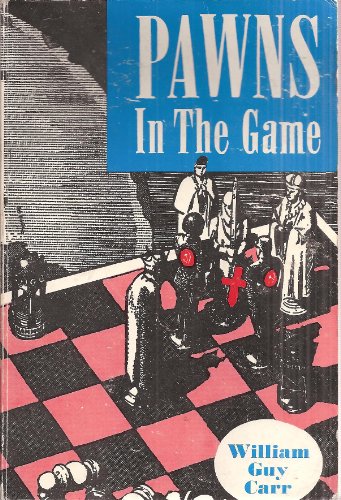 AGENDAS 2021 & 2030
It has been nearly impossible to tell people what plans afoot because they do not want to know. William Guy Carr wrote a book called "Pawns in the Game". He travelled around Ontario in the 50s warning people of the plans to rework the world, destroying cultures and countries.
The first
instalment
of these plans became UN Agenda 21. UN Agenda 21 has become UN Agenda 2030. This is the inventory and control of all land, all water, all minerals, all plants, all animals, all construction, all means of production, all energy, all information and all human beings in the world.
"Community" is constructed of non-governmental organizations, corporations and government in order to dictate and regulate what happens in the world. The individual has no influence other than agreement.
Surveillance systems are in place. The intention is to move people in rural areas to packed centres, concentration camps within cities.
The 3 "E"s - Economy, Ecology and Equity - boil down to the impoverishing of huge portions of the population and bringing down the developed nations. It involves surveillance and control. It is universal poverty and universal ill health.
My husband and his colleagues working in Functional Medicine are a good example.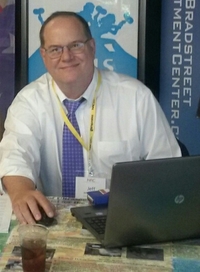 Dr. Jeff Bradstreet in the US gave 300% of his energy to help many autistic children suffering devastating side effects of vaccines.
A few years ago, Dr. Bradstreet - an adorable and fun-loving man - was found shot in the back in a river in Georgia.
In his book, "Technocracy Rising: The Trojan Horse of Global Transformation," Patrick Wood explains that so-called scientists, in this case, medical doctors, are running the world. It is time for a RECKONING - a summing up of the truth of this massive destruction of our lives using the Corona Virus as an excuse. Something can STILL be done to change the course of Agenda 2030.

First Comment from MA-
I agree with everything written in this article. When I was in College studying healthcare one of our assignments was to do a report on some healthcare topic -- I chose vaccines and examined the pros and cons of it. I found numerous medical journals and articles written by prominent doctors and scientists in regards to the link between vaccination and neurological damage (ie. autism). This isn't even hidden information -- the studies are out there, the medical journals have been written, the facts are clear. But we are still held in total slavery to this industry. Now if a "top doctor' says we must all be vaccinated or under lockdown, then its as if pharaoh has spoken!
The entire healthcare system, is compromised. The vocation is largely lost. In my program there were students who also wanted to be nurse still remember to this day the response one gave when asked her motivation -- "For the money".
Zack writes -
I live in the UK and I can tell you that Coronavirus or COVID-19 is one big ruse to collapse the economy on purpose and put in place draconian new laws to take away our individual freedoms and access to cash money and gold.
The Sheeple meanwhile are absorbing everything from the globalist run MSM and this globalist government (yes guys brexit is another controlled op ruse and distraction which has nothing to do with patriotism or nationalism). In fact I have overheard sheeple complaining about people walking to close to them on the street and wishing that there where more police officers on duty to implement something akin to martial law.
People are literally begging to be enslaved in a totalitarian system which would even make the likes of Lenin blush. I can foresee exactly what is coming after this false flag covid 19 crisis comes to an end: 1) Mandatory Vaccinations 2) new socialist economic model - big multinationals are part of this as small to medium business will be heavily hit by the economic fallout thus creating a centralised economy run by the government and through approved companies like Amazon.
3) Cashless society - the panic has already made the sheeple wary about cash handling and millions of sad consumers around the world will flock to use contactless payment methods, apple pay, google pay etc.. this is terrible for those small time sole traders who don't want to be overtaxed by the system and for truthers/dissidents who's access to online bank accounts and paypal will be frozen and thus have no way to buy simple necessities just to survive. I also don't think it's a coincidence that Zuckerburg announced the launch of online currency Libra this year either.
4) the widespread acceptance of tyrannical law's and legislation over personal freedoms and free speech. Snitching will become common place and accepted as people report on their neighbours who they heard coughing and sneezing the night before, an app that people will have to log in to that tracks their every movement will be a legal requirement for anybody who want's to go outside. Just a mere suspicion of someone looking like they could have the flu will be enough for an arrest. I am sure this will all be written into already Orwellian level PACE acts that allow the authorities to search peoples without a warrant in the UK. Both the right-wing and left-wing press will applaud such measures and ensure that their sheep followers will fall in line without any hiccups.
As a conclusion I really fear for the existence of free speech and personal freedoms in the UK and commonwealth countries with similar legal systems. Unlike the United States we don't have a bill of rights that provides a constitutional protection for our free speech and I would wager that there are a lot more Sheeple on average per populace in the UK and Canada than there is in the United States. Both Conservatives and Labour in the UK and their sheeple supporters pledge their allegiance to Orwellian big government ahead of anything else. These are truly sad times we live in.