March 19, 2020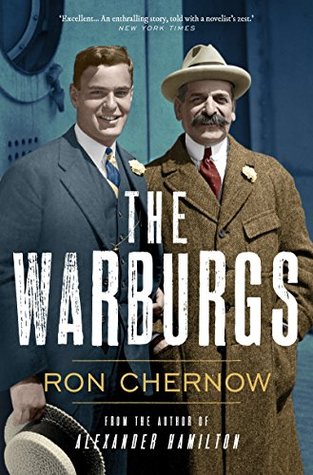 Cattle cars are for our "lesser brethren."
From Clifford Shack
(henrymakow.com)
In March of 1941, 14 employees and family members of Warburg & Co., the Holland branch of international Jewish banking house of M.M. Warburg & Co., received an unusual send-off from Nazi-occupied Holland.
One would think that they would be shipped straight away to the nearest concentration camp or gas chamber. This did not happen. What was the fate of these people? The fourteen boarded a regularly scheduled train with a special SS-escort assigned to watch and protect them.
Accompanied by other Warburgs on the train as a result of a separate deal, they traveled across occupied France, unoccupied France, Spain and Portugal. By one account, the Warburg contingent kept the doors locked during the trip so that the Nazi guards couldn't enter their compartment.
Right before they crossed the French border, an SS man told one person in the Warburg party, "We are supposed to accompany you to San Sebastian, but I have a girlfriend in Hendaye. Would you permit me to leave you in Hendaye?"
"I think we could handle ourselves," the Warburg relation answered dryly.
In Lisbon, the party boarded a ship to Cuba and entered the United States with visas secured by the American Warburgs. Several would work as employees of E. M. Warburg & Co. on Wall Street in one of the more elaborate cases of corporate relocation on record.
One Warburg was excluded from the train. Olga Lachmann, the eldest daughter of Aby Warburg. She had Dutch nationality since 1920, having lived in the Hague with her two children, Grace and Eddy.
Olga would claim that Max Warburg had deliberately banned her from the train because of a bitter feud that they had in the 1930s over the disposition of her father's estate.
She would base this charge on postwar discussions with someone who claimed to have seen telegrams that passed between the Warburgs in New York and the SS police or Sicherheitsdienst in Berlin. Olga and her children survived the war in Holland nonetheless.
Olga's brother, Max Adolph was also left behind in Holland.
Though the Dutch helped to protect many Jews, the SS campaign was one of special severity. By the summer of 1942, the Germans began the systematic purge that would kill off three quarters of the Jewish population, Anne Frank among them. Max Adolph, his wife and children survived.
Source: The Warburgs by Ron Chernow