Mike Stone -- Instead of Mask, Wear a Dunce's Cap
May 19, 2020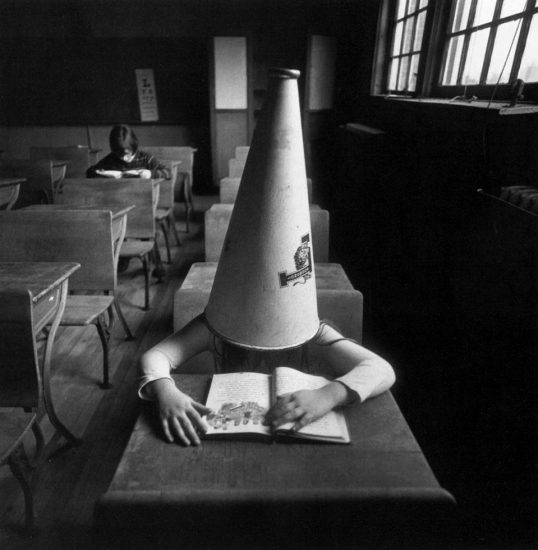 Mike Stone oozes Contempt for Covid Believers

"Enjoy the pat on the head from your masters for being such a good little slave."

by Mike Stone
(henrymakow.com)
Got your mask on and your gloves? Ready to face the world? You may as well put a dunce cap on too. There's no real difference, you see, because that's how you look to everyone who sees you wearing a mask: like an overgrown dunce.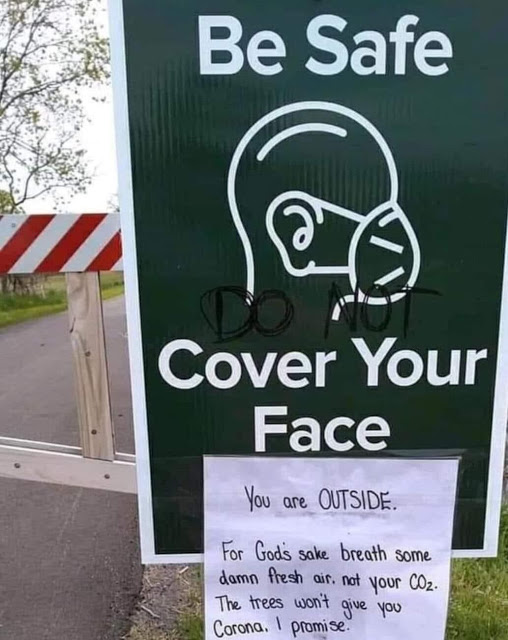 Waiting for November? Ready to vote Democrat again? Today every state in the country with a Republican governor is opening up (some never closed), while every state with a Democrat governor remains on heavy lockdown - with no sign of letting up.
States with Democrat governors have turned violent rapists and child molesters loose on the streets, while jailing and fining law-abiding citizens.
And you still want to vote Democrat? Still? Don't forget to wear your dunce cap.
Called the police on your neighbors yet? Feeling proud of yourself for snitching on that "non-essential" business that opened in your neighbourhood, that guy on street walking around without a mask, your next door neighbour who just sneezed?
Enjoy the pat on the head from your masters for being such a good little slave. Masters couldn't be masters without good little slaves like you. Just wait until it's your turn though, because your dunce cap won't help you in prison where snitches are held in lower contempt than child molesters.
VACCINE
Waiting for the miracle vaccine to arrive? Upset that others aren't as enthusiastic as you are?
Just because you're a dunce with no self respect doesn't mean everyone else is. Go ahead. Volunteer to be first in line to inject your body with poison. We'll hold your dunce cap for you.
Enjoying the lockdown? Feeling proud and self-righteous, because you're "doing your part"?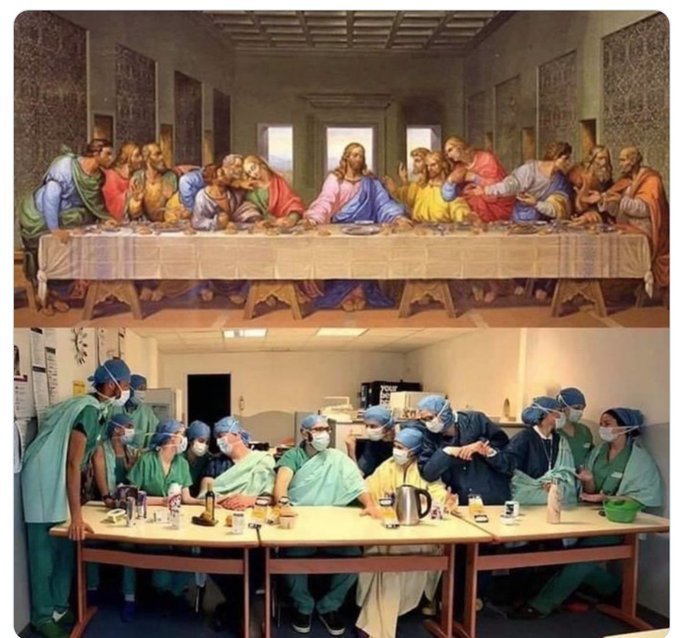 (Medicos spit in our faces.)
It must be tough going through life brainwashed and without ever having a single original thought. In a way, I feel sorry for you. But it doesn't change the fact that you're a dunce.
Rehearsing your latest dance video for TikTok?
Feeling smug because you still have a job pretending to be a nurse or doctor while millions of Americans are suddenly unemployed? If you're playing an active role in this hoax, then you're truly disgusting. Lower than a snake's belly in a wagon rut. Wait, I think someone's looking for you: "Calling Dr. Dunce, calling Dr. Dunce."
Happy the economy is crashing? Feeling secretly satisfied, because your feelings of distaste for Trump outweigh the misery of tens of millions of Americans?
Wipe that smirk off your face, because you've just been diagnosed with Trump Derangement Syndrome. One of the symptoms is feeling and acting like a dunce.
Feeling angry right now? Ready to blow a gasket, because everything I've just said is true?
Too bad. The rest of us can no longer tolerate your stupidity. It's time we all agreed to be honest and speak the truth. It's time we all agreed to call a dunce a dunce.
----------------------
Mike Stone is the author of
A New America
, the first novel of the Alt-Right, a dark comedy set on Election Day 2016 in Los Angeles - -
Available on Amazon.
--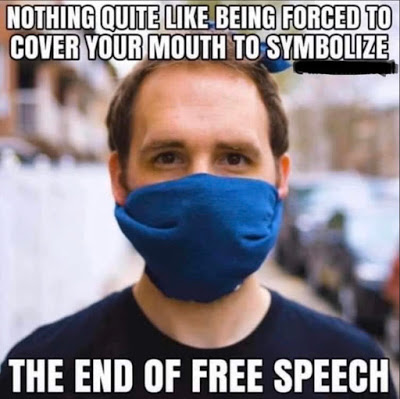 "There is no medical reason for any healthy person to wear a mask. But I think the real reason for the implementation of these masks is to completely distort the social interaction of the people." Al Thompson