Kevin MacDonald- The White Race in Peril
June 30, 2020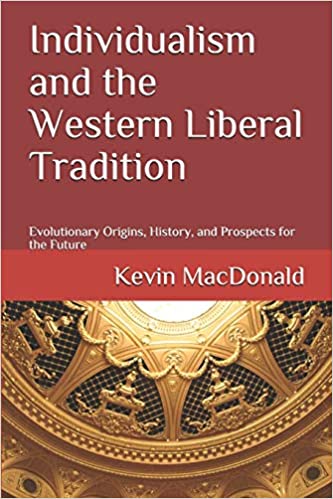 How did evolution bring people
of European descent to a pinnacle,
then turn them against themselves?
"White people can no longer remain oblivious to the fact that most of their fellow citizens, and especially the media and their government, hate them. They cannot remain oblivious to the fact that they are destined to soon become a minority within the lands their ancestors have inhabited for centuries in the Americas and time immemorial in Europe."

Makow - Clearly White nations must adopt policies like Poland or Hungary if they are to survive intact.
(Excerpts by henrymakow.com)
Evolution is the theme in MacDonald's very ambitious book. How did peoples of Western European descent come to be different from the other peoples of the world? How do we arrive where we are, and what are the evolutionary implications for our future?

MacDonald's dissertation examines the topic of why his theme - the evolutionary interests of white people - finds itself beyond the pale of respectable discussion. Readers of this review will certainly recognize that whereas the civil rights of Blacks, Muslims, and Hispanics are a totally legitimate topic of discussion in Western Europe and North America, those of the indigenous white people are definitely not. It would be inconceivable to have a congressional white caucus, a university course in white studies, or a White history week.
MacDonald is an evolutionary psychologist, a scientist. He is primarily interested in explanations. Why? How did we arrive at this point? In his conclusion, he discusses various alternative paths forward. He states - analytically, not as an advocate - that Western descended societies seem to be approaching a tipping point. The animus against white people - straight white males in particular - is reaching a crescendo. White people can no longer remain oblivious to the fact that most of their fellow citizens, and especially the media and their government, hate them. They cannot remain oblivious to the fact that they are destined to soon become a minority within the lands their ancestors have inhabited for centuries in the Americas and time immemorial in Europe.
McDonald's thesis offers a dispassionate scientific foundation, an explanatory basis in evolutionary terms to support other, more popular books that have recently appeared. Douglas Murray's The Madness of Crowds: Gender, Race and Identity examines the rise of an irrational, manufactured hatred of white people. Julian Langness' The Coming War in Europe and Guillaume Faye's Ethnic Apocalypse: The Coming European Civil War offers comprehensive descriptions of the way the problem manifests itself in Europe and prognostications of alternative ways in which it will play out.
NUTSHELL REVIEW *****
The first couple of chapters examine the evolutionary history of Europeans starting in prehistoric times. MacDonald describes the development and migrations of several major groups, which he identifies with shorthand abbreviations. He devotes the most text to: EFs Early Farmers from Anatolia I-Es Indo-Europeans WHGs Western Hunter-Gatherers SHGs Scandinavian Hunter-Gatherers
Early farmers were dark-eyed, dark-haired tribes from the Levant who introduced agriculture to Europe by cultural transmission and replacement. They tended to be patriarchal, polygamous, endogamous, hierarchical, and quite tribal.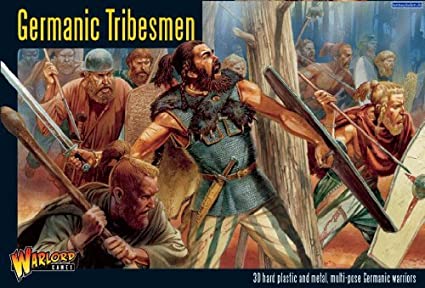 Indo-Europeans tended to be pastoralist warriors. They were dominated by the Männerbünd - it translates as a band of men - who maintained and egalitarian relationship among themselves but dominated the women, children, servants, and slaves that made up the majority of the population. Leadership is not hereditary but rather by selection among the Männerbünd. There was thus a reasonable degree of social mobility. A man with promise as a warrior could rise to be a leader. Honor was highly prized. Men fought for recognition for their prowess in war, their leadership and their generosity. Wealth was devalued. For a contemporary interpretation, and one prescription of what modern society needs and lacks, read The Way of Men....
Western Hunter gatherers, and to an even greater extent Scandinavian Hunter-gatherers were fiercely egalitarian warrior societies. Though not agricultural, they nonetheless developed complex societies that were at least partially sedentary based around the extraction of seafood and similar resources. They were even more egalitarian than the Indo-Europeans, in that they did not have an extensive servant/slave class. They tended to be monogamous and women tended to enjoy fairly high status. See Why Did Europe Conquer the World? for an analysis of the warrior ethos...
MacDonald argues that for some combination of reasons, including geography, Western and Scandinavian hunter-gatherers developed highly communal societies without strong kinship bonds. They married exogenously. Thus, the communal group consisted of warriors who had proven themselves in leadership and combat rather than members of an extended family. This was true as well of the top ranks of the Indo-Europeans, the Männerbünd, though it did not apply to the more numerous lower ranks in those societies.
MacDonald further argues that the above-named traits led to individualism. The harsh northern European environment required a lot of intelligence to survive and leave offspring. Exogenous, monogamous mating created married couples matched in ability, each with considerable status within the family and community. Individuals rose within the community on the strength of their abilities rather than family connections. This emphasized individual accomplishment - individualism.
He posits that the northern European hunter-gatherer society was so efficient, especially in warfare, that they withstood the advance of agriculture for a couple of millennia past the point at which it would have taken hold in less severe climes. This hunter-gatherer society was an incubator for individualism and intelligence.
MONOGAMY
MacDonald has a number of observations on the monogamy that was characteristic of - and only of - European peoples. As mentioned above, lifetime bonding to a single person made the quality of the mate critical. Mate selection in the harsh environment resulted in a great deal of evolutionary pressure for higher intelligence. Conversely, in agricultural societies in more benign climates a man would achieve reproductive success by controlling a large number of women - and the quality of the mate didn't matter as much.
Monogamy increased the odds that most men in a society would have a mate, and hence reduced competition and increased the cohesiveness of the group. Monogamy raised the status of women within society. Their work was needed and valued. The society could simply not afford to wall them off by rules of purdah that would limit their productivity.
Monogamy led to a higher age of marriage for women, placing her age significantly closer to that of her husband. In an individualistic society, this atomistic family was not held in the bosom of the larger kinship group but rather set off on its own as an independent economic entity. See James Q. Wilson The Marriage Problem. It could not happen until the husband was self-sufficient. This late marriage led to what MacDonald calls a "Low-Pressure" Demographic Profile" of longer generations, fewer children, and higher parental investment.
THE CHRISTIAN CHURCH
The Christian church has no institutional parallel anywhere else in the world. The church was a powerful organization that existed alongside, and often in competition with secular governments. The church was generally successful in asserting its right to tell the nobility, including kings, how to order their sexual lives. The church strongly supported the institution of monogamy, though whether the church instituted monogamy or simply incorporated a pre-existing cultural standard is still an open question.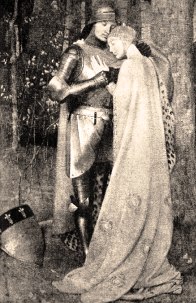 Romantic love is a uniquely Western trait that evolved alongside monogamy and high investment parenting. The marital union was more productive if the husband and wife actually had affection for one another. Wilson cites evidence of romantic love in English literature as far back as the Middle Ages. MacDonald describes the demonstrations of mutual affection between European parents and their children, and notes their absence especially in African cultures.
Altruism is a characteristic of an egalitarian society with weak kinship bonds that has had far-reaching consequences. The warrior ethos required personal bravery and dedication to the group, even at the cost of one's life. Such a spirit of self-sacrifice did not develop in more hierarchical societies. MacDonald remarks on the extremely high level of altruism in today's Scandinavian countries. In the face of widespread immigration from groups that do not whatsoever share this ethos it becomes evolutionary suicide - pathological altruism....
JEWS PROMOTE IMMIGRATION
Jews strongly opposed the immigration act of 1924 and worked continually to undo it, finally succeeding with the Hart Celler act of 1965. Starting with Franz Boaz at the turn-of-the-century, Jewish intellectuals had led efforts to paint evolutionary interpretations of human differences as immoral. There was never any hard science to refute the findings of early intelligence researchers such as Fisher and Pearson that there are significant differences in average intelligence among the races. Rather, Jewish academics such as Stephen Jay Gould, Stephen Rose and Richard Lewontin wrote tracts that attacked the motives of intelligence researchers and muddied the waters by questioning their research methods. Especially after the Holocaust became widely publicized in the 1960s, discussions of differences among the races, most especially in intelligence but certainly also in other personality traits, became taboo.
As a result, after 1965 and continuing to accelerate even today, there is a deluge of nonwhite immigrants into the United States and Western Europe. Pro-immigration forces have seized the high moral ground, making it taboo even to question such immigration. Even to raise the question subjects a person to moral opprobrium, epitaphs of racism, xenophobia, and the like...
MacDonald concludes that the white people's own altruism has been turned against them. White people alone are forbidden to defend their own ethnic self-interest. And - those who most strongly enforce this injunction are white people themselves, of course with strong support from the Jews who find it in their own self-interest to disempower the whites.
MacDonald observes that white people are becoming more and more aware of their precarious position. Whites, and whites alone, are not allowed to recognize their ethnic self-interest. Whites are projected to become a minority in almost all of their historical lands by the end of this century. Whites are openly despised and persecuted in their own countries by Blacks and Muslims. The Jews in general openly side with the minorities attacking the whites. Other minorities are conspicuous in their reluctance to support the whites.
As a result, white support for the Republican party has increased by a couple of percentage points in each presidential election over the past half-century. The last Democratic presidential candidate to receive a majority of the white vote was Lyndon Johnson in 1964. Things seem to be reaching a tipping point, with the level of civil unrest in 2019 approximating that of the civil rights era half a century ago.
This is an overview of a few of the themes in the book. MacDonald's table of contents is extremely detailed and useful. It is included here as the first comment. For another thorough review, search on
"Why Are Whites Committing Suicide?"
Kevin MacDonald
---
First Comment from Leo (not an endorsement)
The original sin or cause of the white race's present peril was explicated by Nietzsche in his 'Twilight of the Idols' where he posited that Jewish Christianity was created with the intentional aim of weakening & degenerating the natural instincts of Aryans or European gentiles.
He wrote: "Christianity springing out of a Jewish root, and only comprehensible as a growth of this soil, represents the movement counter to every morality of breeding, of race, and of privilege: it is anti-Aryan religion par excellence.."
Morals & instincts are dependent upon breeding or genetics. The main motif of Nietzsche's book is that through the state institution & dogmatic administration of Jewish Christianity a specific type of man with sick/unnatural instincts was selected to proliferate over the type with healthy natural instincts. The Church desired a slave class, thus a subservient tame altruistic egalitarian type was formed out of the racial stock, which became the majority of the population over time. Thus the enemies of this scheme (the 'pagans', 'heretics' & 'witches') were hunted down because they possessed the traits/instincts (intelligence, freedom, egoism, ethnocentrism) the Jewish created Church deemed incompatible with their 'new man'.
Its similar to a farmer selectively breeding what traits or instincts are to be passed on contrary to those which are to be suppressed. Thus the answer to why the great majority of the white population are meekly submitting to their planned extinction is simply because of the centuries-old socio-biological program of Jewish Christianity.