How James Perloff Circumvented Amazon Ban
December 26, 2020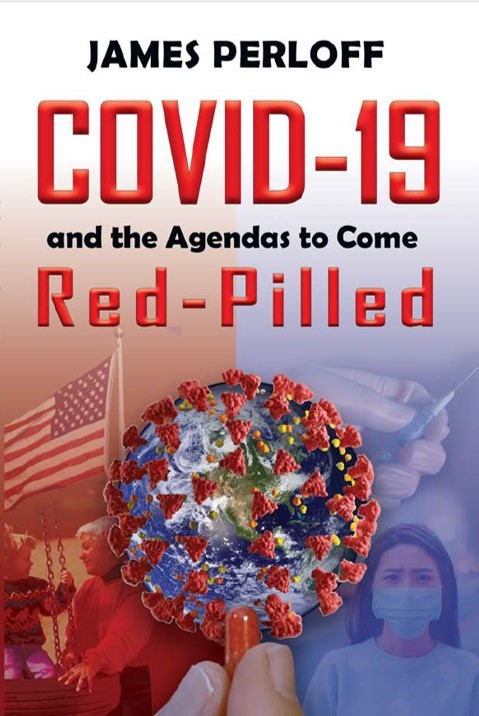 James Perloff's book "The Shadows of Power" (1988) was the first book I read to learn about the NWO. Perloff continues to open our eyes with his new book
about the Covidscam.

by James Perloff
(henrymakow.com)

When the COVID plandemic struck in the spring, I had been writing a major book about 9/11. It soon became clear, however, that, as important as 9/11 was, the plandemic was more urgent; the Deep State was going all out to swiftly install the New World Order.


I wrote a blog post on COVID in April. As more information debunking the official narrative came in, I kept expanding the post, but by late May it was becoming too unwieldy for online reading; a book was needed.

I worked flat-out for three months. COVID-19 and the Agendas to Come, Red-Pilled has 27 chapters covering virtually every aspect of the COVID fiasco--the many impacts of the lockdowns, masks and social distancing, how COVID death numbers are inflated, testing, various theories about what COVID really is, Bill Gates, global vaccines, contact tracing, long-term plans for digital IDs and a cashless society, etc.

To preserve valuable content YouTube had erased, I made transcripts of deleted videos and quoted key excerpts in the book. To answer skeptics, everything the book stated was documented with nearly 300 end-notes; and I added an index for ease of reference.


On August 20, I uploaded the book onto Amazon. Within two days it ranked #254 of all books on Amazon. It sold over 3,500 copies in less than two months, received over 50 customer ratings, 92% 5-star and 8% 4-star, and was frequently ranked as Amazon's #1 best-seller in the category of "respiratory diseases."

Nevertheless, on October 15 Amazon banned it for "content violations." They refused to specify what the violations were. Amazon and Jeff Bezos, of course, have a vested interest in suppressing science that opposes the lockdowns, which they are profiting from immensely.

Some people incorrectly thought Amazon's ban killed the book. Having anticipated the possibility of censorship, I had already ordered a separate printing, which arrived the week after the ban. However, that printing did sell out due to higher-than-expected demand. I ordered a second printing, which arrived last week.


Here are ways to purchase it.
Still, censorship continues to ramp up. Many replies I have sent to people from my website have wound up in their spam folders. Even though I've never been on FaceBook, FB now blocks any message that so much as mentions my website. I have begun circumventing this by changing post URLs into short links.

Of course, I am only one of myriad people facing censorship. The same day that Amazon banned my book, YouTube deleted the SGT Report channel with 625,000 subscribers.

-------------------------