Rich Loomis (Prepper) - A Defence of Pessimism
April 18, 2021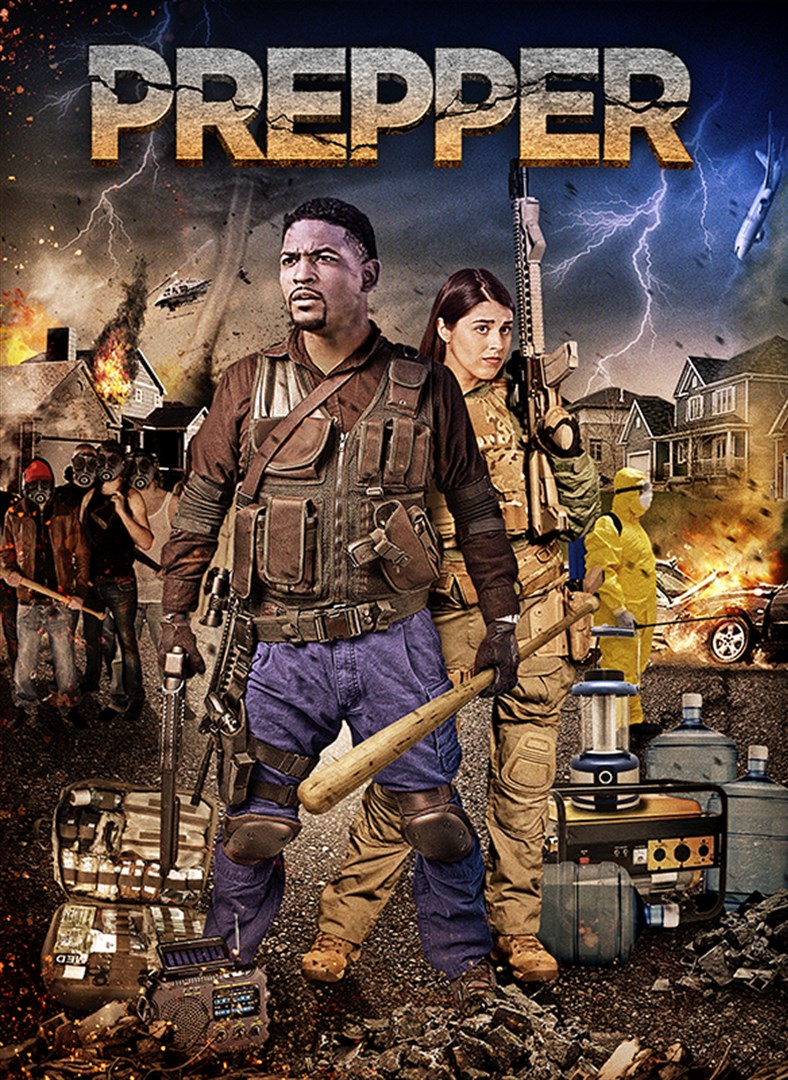 Rich Loomis accused me of profiting from the general turmoil by peddling false hope. I asked him to provide an example of the message he thinks I should be sending.
Might pessimism be the "appropriate response"?

by Rich Loomis
(henrymakow.com)
I am a prepper, a survivalist, and have been for decades. For the last 12 years, I have even lived fully off-grid at 8,000 feet in a sparsely-populated region of Southern Colorado, surrounded by 14,000 peaks and open prairies.
But in so doing I have not (and most preppers have not) actually "retreated" from the larger battlefield altogether. Over the years I have in fact continued to challenge encroaching evil via many dangerous encounters, suffering in the process several instances of imminent death, illegal arrest and jailing with intent of imprisonment for the rest of my life (won two acquittals, the last conducted as pro se in my own defense) and in short, have repeatedly proven the fact that wisely establishing a retreat location is not the same as giving up the fight or being counted as a coward.
On the other hand, I am, even up to this moment, continually confounded and frankly amazed at the sheer stupidity and blindness on the part of so many otherwise highly intelligent fellow-citizens, alternative-news pundits, etc, who while often providing vital insight and documentation regarding the eons-old plans and implementations of the Illuminati/globalists/Jewish-Christian "occultists" among us -- nevertheless utterly FAIL to periodically caution their readers that these enemies have long-since effectively and overwhelmingly WON, because they can easily "up" their game -- whereas we cannot match their capacity for escalation, not even remotely.
Either the great majority of our trusted pundits altogether fail to understand this point, or in fact candidly acknowledge it privately but dare not possibly alienate their support base via an occasional focused discussion.
Having hit the massive iceberg (actually many such) and suffered irreversible damage (as anyone with eyes might confirm by simply observing below-decks for themselves) still the Titanic "information band" plays on, holding their deckchair audiences rapt with endless sequential videos and discussions and proofs and engineering diagrams from the builders, etc -- opining in great detail just how the irrefutable physics and historical precedents from other similarly-sinking vessels foretell an eventual capsizing of the vessel -- unless something miraculous happens!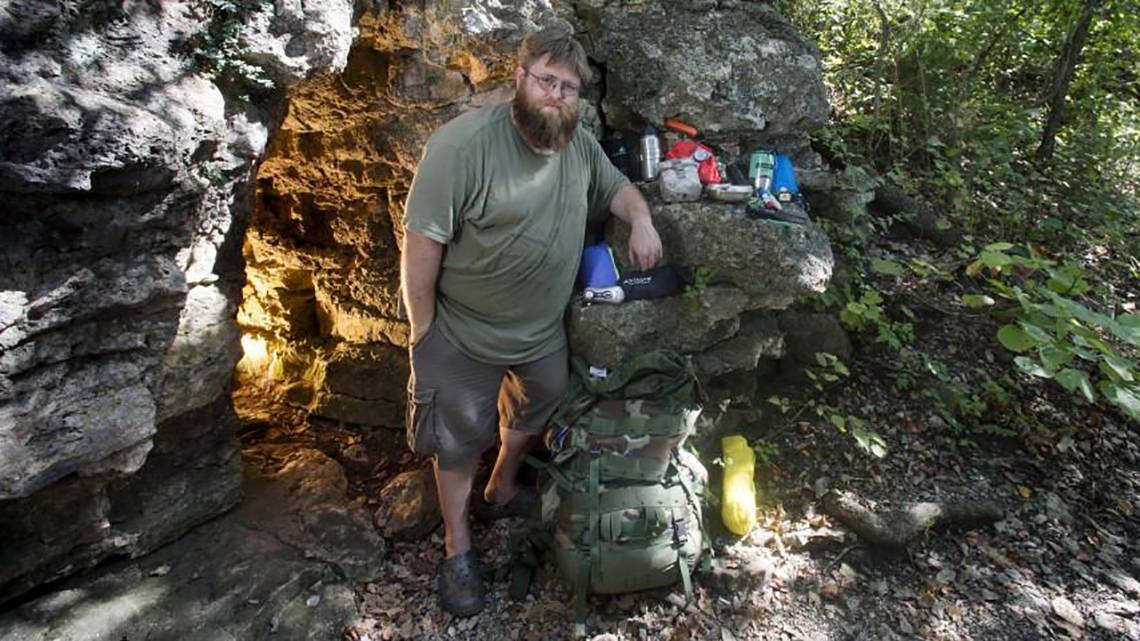 (Build yourself a hole. This is not Loomis.)
Yes, such "alarming" detailing and education does perform a vital service on behalf of fellow-voyagers . . but only for a limited time. However when the very chairs under our butts begin to slide and a steep listing to starboard (as we today can see all over the globe) becomes apparent, there comes a time to stop YAKKING about the root causes, insurance scams, evil plotting or incompetence, etc and HALT the superficial "bailing" with buckets (trusting in "show room" court cases, cheering as isolated instances of "righting the ship" seem "promising" etc) and instead (or at least in parallel emphasis) begin cautioning readers how to effectively abandon ship, should these formerly "optimistic" measures eventually choke on the cold sea waters pouring into the engine rooms and holds through monstrous and unreachable deep gashes.
Fact is, those forces currently scuttling today's ships-of-state cannot be routed or even demoralized by fully-foreseen instances of "intelligent rebellion" and awakening -- the global "building" is already rigged with tons of high explosives, napalm, thermite, suitcase nukes, what-have-you -- awaiting only a mere tap on a wide array of "buttons" that neither you nor I have even the slightest hope of access! These "deep bunker" Mt. Weather types of underground cities/control centers etc cannot be breached, short of one or more mother-of-all-hydrogen-bombs that I certainly don't have available . . and neither do you, dear reader!
The culling of our planet's citizenry is clearly already well underway . . and though they would prefer to be as selective as possible, via checkpoint computer lists and similar "get-on-the-bus" or "get-on-the-rail-car" measures, nevertheless if push ever DOES come to shove, you can be sure that they will merely step up their game, dump the power grid, hit the oval office Internet "kill switch" or green light the WWIII option in the Ukraine or China/Taiwan or Israel/Iran . . or perhaps instead simply let loose a REAL bio-war killer virus. (Recall the Georgia Guidestones and such like.)
PESSIMISM OR REALISM?
Now, why am I presently so "pessimistic" about a great societal "awakening" and effective rebellion? Well let me tell you! As an example . . I have almost never worn a mask...Yes, some days I see other open faces, as more and more of us gradually gain ground, daring to rebel . . but overall, the continued evidence of a fully dumbed-down public smug compliance tells me that WE ARE EFFECTIVELY DOOMED.
One full YEAR after repeated published exposures and videos and whistleblowing and documenting . . yet almost EVERYONE I SEE still wear their masks! Quite simply, this means that "they" have won, not just because THEIR fingers, and not ours, are on all the buttons that really count . . but because they have even at this late date easily maintained their hold on the hearts and minds of the general masses, -- and guess who will be recruited to hunt down people like me . . and some few of you, dear readers?
Where shall they get the endless numbers of future Stasi-like murderous prison guards, executioners, checkpoint staff, medical monsters happily injecting deadly "vaccines" and so on? That's right. We're so freakin' outnumbered it is pathetic. If you don't already understand this dynamic, don't bother becoming a half-assed prepper or survivalist . . you are already too blind and stupid to ever succeed at it, even if our "respected pundits" ever started caring enough to suggest this vital care on behalf of their readers and precious families.
--------------