Altiyan Childs-- Humanity is Held Hostage by a Satanic Cult (Freemasonry)
May 4, 2021
In a five-hour video, Australian rock star Altiyan Childs, 45, has broken his Masonic vows and risked his life to prove beyond any doubt that Freemasonry is Satanism, and Freemasons control the world. This is an essential reality check.

by Henry Makow PhD
I have been warning people about Freemasonry for twenty years but still am surprised to see my warnings thoroughly confirmed by Altiyan Childs.
Over an hour is dedicated to showing how practically all politicians and entertainers are Freemasons. They proudly declare their allegiance to Satan by making the classic Masonic signs of recognition: one-eyed covered; the hidden hand, the sign of Baphomet and the triangle hand sign.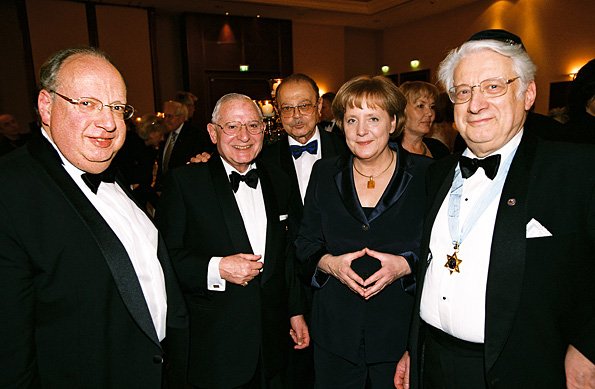 (Merkel receives an award from her Masonic Jewish handlers)
Freemasonry is the instrument of the Cabalist Jewish central banking cartel. You literally must join to succeed in the public realm: politics, entertainment, business, religion, military, education, media. This secret network of opportunistic devil-worshippers & traitors is how they pull off the covid hoax and world depopulation, dispossession and slavery, i.e. UN Agenda 2030.
Frankly I am surprised this video is still available on YouTube, although it only has 5,000 views. If it is removed, it can also be seen here.
If you doubt that we are the playthings of psychopaths, I urge you to watch this video. Here are a few highlights:
-
Freemasonry is a sex cult.
It worships the sex act. The Masonic apron covers the genitals. It celebrates and seeks to normalize debauchery, pedophilia, sodomy, incest and bestiality. The Masonic emblem -- square and compass -- symbolizes the sex act. (So does the "Star of David.")
- Freemasonry and witchcraft are practically identical. Tom Brady is a Freemason. His wife is a witch. Hillary Clinton doubtlessly is a witch.
- In Masonic rituals, animals and children may be sacrificed and their blood consumed. Eight million children go missing worldwide annually. (3.19)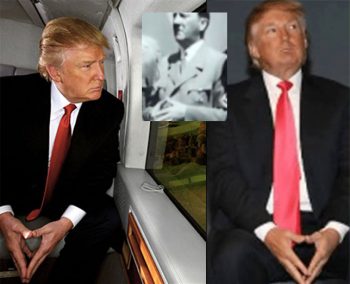 - FDR, Hitler, Stalin and Churchill were all Freemasons. The Dalai Lama, Alex Jones and David icke are Freemasons. (4.15)
- Masonic literature prophecies that "the whole world must be bathed in blood." (4.20)
-- The Noahide Laws, which have been resigned every year by US Presidents stipulate the Christ worship is blasphemy and blasphemers will be decapitated. A Freemason, Joseph Ignace Guillotin, (1738-1814) designed the guillotine. The perfume maker Chanel has actually produced a "smart guillotine."
-- All funeral homes are run by Freemasons.
-- They hate Jesus above all things because Jesus represents the truth they are trying to bury forever. Jesus is all-powerful and will defeat them.
Altiyan Childs had a conversion to Christianity after he narrowly escaped death in a car accident. People are going to say he is still a Freemason but what would they accomplish by totally exposing themselves? We will never have leaders if we keep stabbing them in the back. I believe he is sincere. We must rally behind this courageous defender or deserve a wretched fate.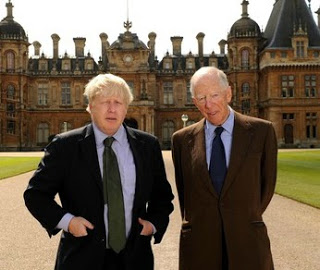 ("We own the planet. You're being evicted.")
We were raised under the Christian dispensation where society was dedicated to the welfare and fulfillment of its members. We have entered the Cabalist New World Order where society is dedicated to fulfilling the deranged fantasies of its richest and most evil members, which include depopulating and enslaving mankind.
--------------------
First Comment from DD
This is true & correct, henry. my dad was a mason for just over 50 years they never even reveal anything to their own family. they are not married to us. they are sold to the 'craft'. how did i learn their agenda? years of researching like atliyan.
i looked at the video & it is spot on. my mother was eastern star; all secret. i grew up not understanding either one of them. i became a christian & moved on. i hope all your readers will take the time to look at this video.
Mike Stone writes:
I never would have done it without such a strong recommendation from you, but I sat through the first two and half hours of the video late last night - started watching and couldn't stop. It's absolutely riveting. Like another commenter said, I already knew a lot of the information from your site, but seeing it laid out like this, and the sheer number of pictures confirming so many public figures are involved in Freemasonry is shattering.
Easy to see now how people just appear out of nowhere and are launched into the public eye. Either their parents are Masons or they are, so when they show up in New York or Los Angeles or wherever, the first thing they do is contact or join the local lodge and bingo! Connections are made and put in place, strings are pulled, top agents are contacted, auditions are arranged and they're suddenly miles ahead of their more talented peers who are struggling to make ends meet. Acting, music, politics, publishing and book sales, possibly everything works that way. Even the people you would never suspect are photographed doing that 666 sign over their eye. There's no end to it.