Is the US Military a Paper Tiger?
October 14, 2021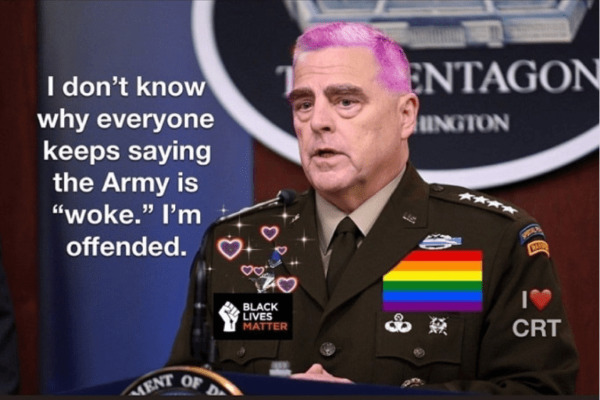 America is infested with Communist traitors like Joe Biden

and the Chairman of the Joint Chiefs of Staff Mark Miley, left.

His promotion of CRT and gender equality have nothing to do with human rights and
everything to do with destroying military effectiveness.

There is no question that the globalist agenda is to destroy US dominance. The mandatory kill jab
will finish the job. (A mandatory vaccine for a "pandemic" -re-branded flu- with a 00.15% death rate?)

Here, Anthony Migchels explains why Putin is contemptuous of US power, after the Afghan fiasco.
(The US military is an Illuminati boondoggle, like the healthcare system.)

Below Migchels, Nicolas Chaillan, who recently quit as the Air Force cyber chief,

says, "The Biden administration has made combating climate change

and promoting transgenderism -- not defending the homeland --

the centerpiece of the nation's military strategy."
Putin dangerously confident
by Anthony Migchels

(henrymakow.com)

America is imploding.
The Petrodollar is dead. And their military edge is mostly gone.
In fact, Russia leads America on many important fundamental research directions, and operational technology.
Listen to Putin here.
He blames the US for scuttling the ABM treaty, which they did at the time to hysterically threaten Russia, even with first strike nuclear war.
And now they're a decade behind on hypersonic missiles, Russia is already launching them from all their platforms, America has a 900 km/h Tomahawk legacy system.
Russian aviation is world class, while the F-35 is a Trillion dollar hobby horse that they will not field against any Great Power competitor, because it simply has zero chance of survival.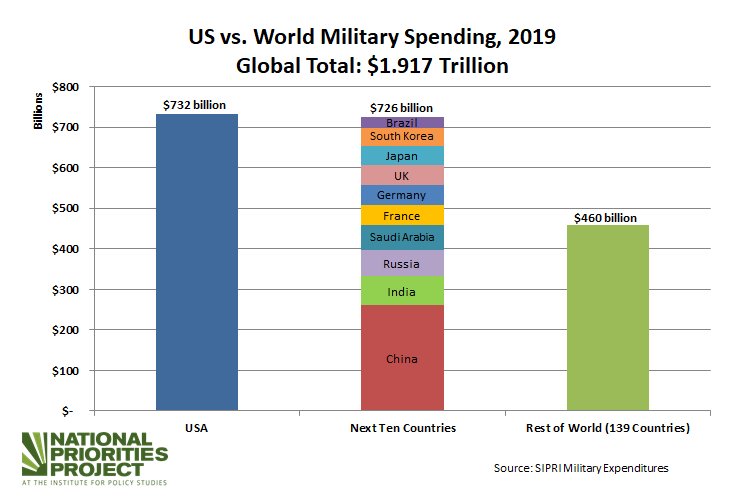 (left, the US spends as much on war as the next ten spenders combined.)

The S-500 is incomparable to the worthless Patriot system, which has proved an utter failure throughout its miserable existence. Even the Houthis have zero problems with it.

The S4/500 systems are also not exactly water proof, and can still be by passed with missile swarms, but they're orders of magnitude better than anything the West has to offer.

It's also pretty clear the US and its British and Japanese allies cannot defend Taiwan.

Recently, the Western Coalition had an armada of four carriers, two US, and one British, one Japanese to prop up the last stronghold of Chinese Civilization.

I remember a similar situation almost 30 years ago. The US alone had four carriers there then, and they made a far greater impression as well.

The only reason China is not yet invading is because they know that even a few more years of patience will mean that the Western powers will be able to exact a far smaller price when the Communists take what they believe is theirs.

The Chinese Navy recently overtook the US as the biggest in the World, and they're launching ships at an amazing rate, and their capabilities are improving very rapidly.

Yes, the US Navy is still stronger, but it is very far from untouchable, as it once was.

Recently, a top US specialist on AI resigned, saying it was no use, as the US was already 20 years behind China. So that was also a big shock.

The threat that is dawning is a Sino-Russian attack.

The Chinese via the Pacific, the Russians via the Atlantic.

It's not 'imminent', but it's definitely on the horizon.



---------

The U.S. Air Force's first chief software officer resigned in protest last month, saying communist China will emerge as the world's preeminent superpower soon because it's already on track to overtake the United States when it comes to artificial intelligence and cyber warfare.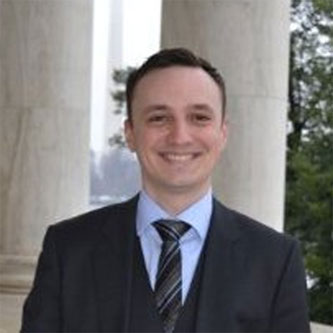 "We have no competing fighting chance against China in 15 to 20 years," Nicolas Chaillan, left, told the
Financial Times
on Monday. "Right now, it's already a done deal; it is already over in my opinion."
Chaillan, who was appointed in 2018 under former President Donald Trump. said it was pointless for him to continue in his position given the U.S. military's current priorities.
He said U.S. cyberdefenses are currently at "kindergarten level," making America an easy target for large-scale hacking operations that could cripple the country's infrastructure and banking systems.
The Biden administration has made combating climate change and promoting transgenderism -- not defending the homeland -- the centerpiece of the nation's military strategy.
Because the future of warfare is in cyberspace, China's scientific superiority will ensure its global dominance because America is asleep at the wheel.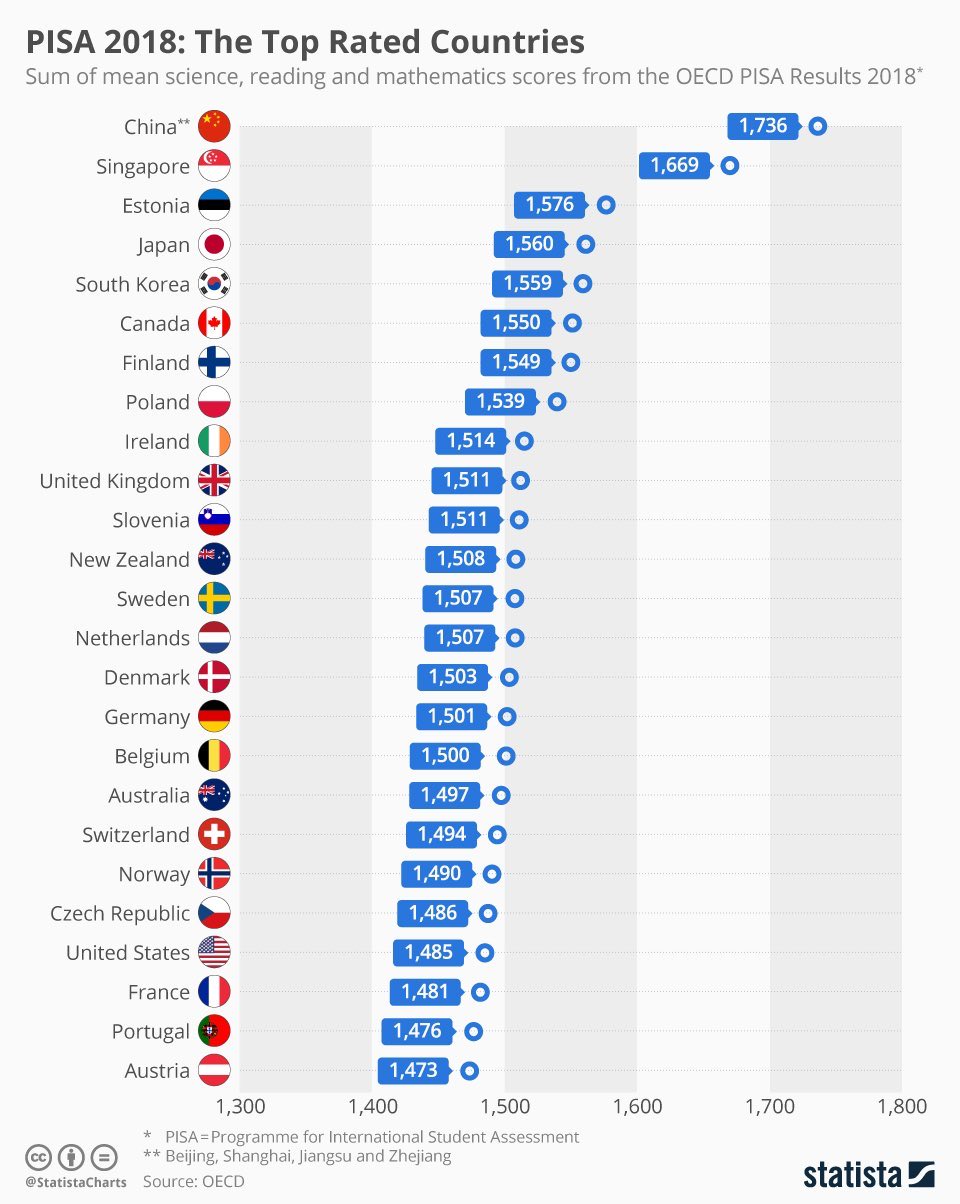 (US ranks 22 in educational standards, just ahead of France)

Fueling America's rapid slide into mediocrity is the left-wing movement to eradicate academic standards in the name of racial "equity."

Lowering standards at schools and in the workplace doesn't help underachieving individuals or groups. All it does is dumb down students across the board and undercut American exceptionalism. This is a boon for our foreign adversaries.

Chaillan also blamed tech giant Google -- which cheerfully does the bidding of Democrats to push left-wing agendas -- for refusing to work with the Defense Department to develop artificial intelligence.

Predictably, Biden refused to confront either country about the escalating cyberwarfare on the United States.

Chaillan resigned in early September and posted a blistering letter to his LinkedIn account in which he torpedoed the Defense Department for putting incompetent, unqualified people in charge of critical military infrastructure.

He said these inane personnel decisions and America's nonstop elevation of mediocrity have compromised his children's futures.

"I realize more clearly than ever before that, in 20 years from now, our children, both in the United States' and our Allies', will have no chance competing in a world where China has the drastic advantage of population over the US," Chaillan wrote.

"If the US can't match the booming, hardworking population in China, then we have to win by being smarter, more efficient, and forward-leaning through agility, rapid prototyping and innovation. We have to be ahead and lead. We can't afford to be behind," he continued.

Chaillan pointed out that "we would not put a pilot in the cockpit without extensive flight training; why would we expect someone with no IT experience to be close to successful? ... While we wasted time in bureaucracy, our adversaries moved further ahead."