"Alpha" Female Instructs Mate-Seekers
August 7, 2012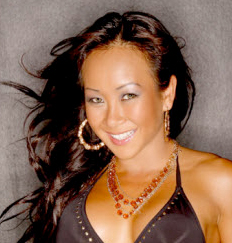 (left, Nyla)


I'm 28 years old, well-cultured, well-traveled and sophisticated Vietnamese Canadian woman, brought up from upright family with traditional values and norms, whose parents are still married 25+ years.






Alph-Beta Identity Crisis


by Nyla
(henrymakow.com) Men and women nowadays
both complain about the difficulty finding mates.
"Why can't men step up and be REAL men," the women say.
"Why are all women all gold digging whores?" say the men.
The Illuminati's degenerate plan to destroy the institutions of marriage and family is working very well. The masses have lost touch with what is natural. They don't stop to ask why they believe the views they do, and who is it really benefiting.
It's time we correct our views on marriages, courting practices and male/female roles in marriages/relationships, so we can have a happy and socially sound society for our children.
CHARACTERISTICS OF ALPHA MEN
- leader
- independent
- strong willed
- assertive
- confident
- high self-esteem
- nurturing
- protectiveness
- compassionate
Here are the three fundamental characteristics that makes a man, a MAN. I call them the three Ps.
Profess
-
It's important if a man is in a relationship or if he is courting someone. Professing and being generous with compliments are very attractive traits and behavior to adopt. Women love to have their egos stroked, as much as men. Giving genuine compliments is an attractive quality, and a great tool to use. Making someone smile, laugh and feel good about themselves costs nothing.
Protect
-
Women love men who have a strong, masculine energy about them. It shows through in a man's posture, his confidence, his self esteem, the way he carries himself, how he speaks and treats others. She needs to feel confident that he can handle himself (not just physically), but in all social environments. He should do things that show that he is there to protect her, like taking the outside of the sidewalk, shielding her from the oncoming traffic.
Provide
-
A man's ability to provide is THE most fundamental characteristic that makes him ALPHA. If he is courting someone, it's definitely not just tradition or customary for men to provide for the entertainment cost. I'd say it's a man's role.
Men who say, "well, women make more money now, so they should be able to cover their own cost" are missing the point. You are courting her, not the opposite way around.
It's the men's role to court (every other male species in nature does, man is no different). It is unnatural for female to take the dominant role and lead in the courting. If a woman is doing the courting and paying for things, she's already establishing she's the alpha, and not the guy. Men need to understand their role and step up to it.
When a man can clearly show he possess these three qualities, it makes them very desirable in many women's eyes.
HOW WOMEN SHOULD BEHAVE
Most girls and women have NO CLUE the characteristics that make a GOOD woman, the type of woman men want to marry and have a future with.
Here are the three most important ones.
Supportive
Men need emotional support from their women. A good woman sticks by their man's side through thick and thin. She doesn't berate a man if he's lost his job or hasn't been able to find one. Strong words of encouragement, positive attitude and belief will help him get back up, not belittling or disparaging.
Appreciative
Showing appreciation and saying thank you graciously is an important feminine quality. Men are working hard to provide for the women, the worse thing that can happen is all the provisions he's provided goes unnoticed, unappreciated and the woman is taking it for granted. A good woman is one that shows appreciation and gratitude for all the little things that men do for her.
Contribute
Most women have NO idea how to contribute in a relationship. When it comes to contribution, I don't mean financially. I mean contribute to making him a better man.
A good woman can transform good man in a GREAT man. Most women nowadays do not contribute to a man's growth and success, but are a source of distraction and financial drain because they bring absolutely nothing to the table. A good woman contributes by bringing more knowledge, wisdom, humour or anything that makes his life easier, enjoyable, and purposeful.
I know there's not many women out there who possess all these qualities. I think men would have a higher success rate of finding a needle in a haystack, than find a woman with all these three qualities. They barely exist in North America. Most women are still emotionally and spiritually immature where they resemble and behave like promiscuous school girls, than a real woman.
The feminist movement was the most destructive movement for a woman. Not only is she forced to work in the household, but now she has to work in the workforce as well (so double shift). And more importantly, the feminist movement destroyed the feminine role/identity/energy.
Women are COMPLETELY out of touch with their feminine role/identity/behaviour. Men do not want to date overly aggressive, bitchy, demanding and dominate females. Look at Tyra Banks, she's hot, famous, rich, yet no man wants to date or marry her.
So women, sort yourself out and restore your feminine qualities and energy, thus allowing the men to sort themselves out to be the alpha.
--------
Nyla writes about herself
: I am an Alpha female, but I'm one of the rare ones that actually knows my role as female in a relationship (co-habital or marriage). I have no problems being a housewife (and would probably prefer it that way, so I can ensure my kids are NOT indoctrinated with public education). More importantly, I know how vital it is for a woman to know HOW TO BE a woman, and do womanly roles in the house. Western culture disparages house chores as being remedial and taking care of the kids is a nanny's job. However, where I come from, which is Vietnam. We know our roles in the household and we have NO ISSUES being a support wife and companion to our husbands. We also know how to love and respect our men, but in no shape or form will we put up with disrespect.
My original post has only showed my super extreme side (the Alpha) side which was triggered by
Ryan's tireless rant
about how slutty and trashy girls/women are, when he should take a good look in the mirror to see that it is He who is attracting these types of women.
I'm proud that I'm an alpha female, because there are positive qualities that comes from it: leadership qualities, independent, strong willed, assertiveness, confidence, high self-esteem, nurturing, and protectiveness. Because I do plan to have kids, it's important for a woman to possess both alpha and beta traits so she knows how to manage the household. She needs to be alpha when her husband is a way for extended periods of time, so she can take care of herself and her kids (like a lioness), but she knows how to be softer and feminine when her King returns. That's the key that most women do not understand and don't get. You can't have two alphas in a relationship; it is NOT going to work. Let the man step into his role and the woman step into theirs. Distinction is to know your roles and take ownership of it.