Disciplining Males - A Satire
December 26, 2015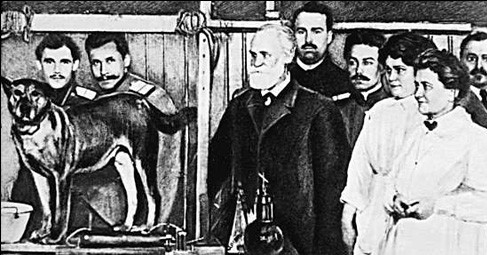 (left, Pavlov's Dogs)
"This isn't about protecting dogs, is it?
It's about training white males."Related
- Dec 23, 2015 Masonic Scotland-
Groundbreaking new domestic abuse laws could turn emotional abuse and mind games into crimes
by Henry Makow Ph.D.
("Bad Dog" updated from June 1, 2012) A session of the Human Rights Tribunal of the 17th District of the Feminist Soviet of Canada is set to begin. Ms. Rutherford- Armstrong is the Prosecutor. The Judge is Madam Chegundi Tsunami, a woman of color. The Defendant is Henry Makow of Winnipeg, white male.

Rutherford-Armstrong:
"Mr. Makow, at 10.25 a.m. on May 22, 2014 at the corner of Maple and Higgins, you were overheard to utter the words, "bad dog" to your pet. How do you plead?"
Makow:
"Guilty with an explanation, Madame. "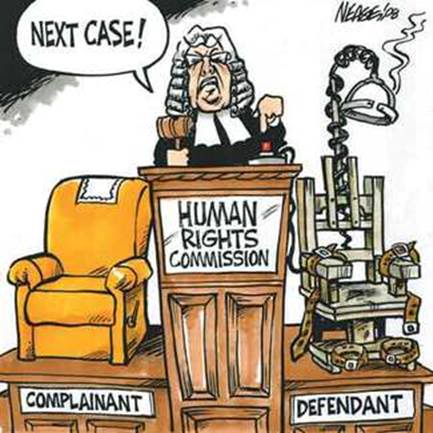 Rutherford:
"And what is your explanation?"

Makow:
"I'm trying to teach him not to chase cats. He has pulled me off my bike more than once and broken many retractable leashes."

Rutherford:
"The witness, a Ms. Termagant, reported that there was a hint of impatience in your voice. This was confirmed by a nearby CCTV. Is this true?"
Makow:
"Yes, it's possible."

Rutherford:
"Do you realize how damaging the words "bad dog" are to his self esteem? Demonizing him? Withdrawing affection?"
Makow:
"I was just trying to train him. I wasn't angry. I still loved him."

Rutherford:
"Mr. Makow, do you have any professional credentials in the field of dog training? Have you read any Feminist theorists?"

Makow:
"No."
Rutherford:
"Then, you wouldn't know how to train a dog, would you?"
Makow:
"Well, I can figure it out. I do praise him when he obeys."

Rutherford:
(shaking her head in disgust) "Your Honor, please note Makow's arrogance, typical of White Privilege. What makes you think the dog should
obey
you?"

Makow:
"Well he belongs to me."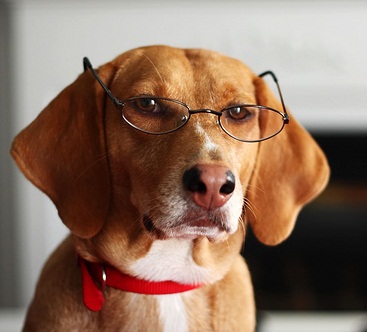 Rutherford:
"How can you 'own' another living creature? Aren't you being patriarchal? Doesn't he have a right to seek self-fulfillment on his own cultural terms?"

Makow:
(speechless) "He's dependent on me."

Rutherford:
"Neighbours report that Makow often summons his dog by saying,
"C'mon, you miserable mutt.
" This is psychological abuse."
Makow:
"I was just kidding. It was a term of endearment."
Judge Chegundi-Tsunami -
"The dog can't tell if you're kidding or not Mr.Makow. It's psychological abuse!"


Rutherford:
"Your Honor, we've had other reports of Makow leaving his dog tied outside a supermarket. The dog jumps up on him when he emerges but Makow scolds him. This causes stress and confusion in the animal."

Makow:
"He has sharp nails. I know he's happy to see me; I fend him off as gently as possible."

Rutherford:
"But you are rejecting him, nonetheless."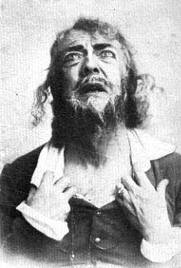 Makow:
"Don't men have any rights? 'When a white male is cut, does he not bleed?'"
Judge Chegundi-Tsunami:
"That's enough facetiousness. I won't warn you again. You'll be held in contempt."
Rutherford:
"Your Honor, Makow is exhibiting the abusive nature inherent in all white males. The pattern of white man-dog inequality is the paradigm for all oppression throughout history. It is the cause of imperialism. By making an example of Makow, we can end injustice once and for all."


Judge Chegundi Tsunami:
"I am in complete agreement. Makow is interfering with the dog's natural instincts. The tendency of white men to oppress the weak is responsible for global warming and war, child spanking, as well as discrimination against Jews, women, homosexuals, people of color, and animals.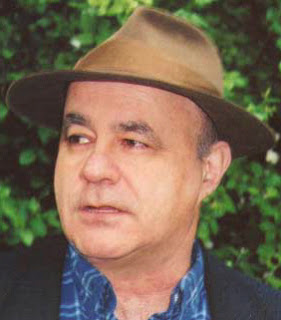 Mr. Makow, you'll ponder your misdeeds in jail. Thankfully, Patriarchy is dead and you are just a hoary remnant. Your kind will be extinct in a few more years and mankind can enter a
very
very
long period of peace and harmony.
I sentence you to 30-days and fine you $500 for animal abuse. Also, you must complete a six-month Anger Management Course. I hope you'll think twice before saying "bad dog" again. Your dog will be raised by professionals. Mr.Makow, do you have anything to say?"
Makow:
"This isn't about protecting dogs is it? It's about training white males."
Chegundi Tsunami:
"Be careful what you say, Mr. Makow. I'm warning you!
Bad man! Bad man!"

----------------
First Comment from Dan:
There's a whole genre of Feminist 'science' fiction in which one man's satire would be their Utopia. Following are synopses of some 'classics' on the Women's Studies 101 reading list forty years ago. The syllabus invites the freshman females to 'explore femininity' through "deconstruction of the acceptable, liberal 'whole' woman towards a multiple, shifting postmodernist sense of female 'selfhood'."
In college I felt sorry for the silent majority of young normal girls who were required to sit through this bullshit indoctrination course. Might be worthwhile to invite your women readers to write of their own 'socially awkward' campus experiences with university sanctioned feminist indoctrination. I remember most of the girls I knew didn't like it. 'Educational' feminist indoctrination was and is the same thing as putting the boys through mandatory 'anger management' and 'white privilege' courses. "Feminism" is a misnomer because it's really about 'de-feminizing' women.
Case in point, the first 'classic' is 'THE FEMALE MAN' by Joanna Zinner Russ (1970)
"A Feminist Utopia [1] in the far future where all the men died from a gender-specific plague over 800 years ago (though the final chapter suggests that they were in fact killed and this fact then covered up). Their technology enables them to genetically merge ova in order to procreate. After mastering parthenogenesis, women form lesbian families. Naturally there's no war, no crime, no violence, no pollution, no problems."
'THE LEFT HAND OF DARKNESS' by Ursula K. Le Guin (1974)
"An exploration of humanity's androgynous nature: a society where individuals share the biological and emotional makeup of both sexes." [2] I haven't read this one, though I can't help envision a planet called 'Kardashian', with a moon ruled by a queen named Cailtin, where everybody communicates telepathically because they're all brain-chipped.
And then there is THE HANDMAID'S TALE by Margaret Atwood (1985)
"A Dystopian future in which a fascist Christian theocracy has revoked Women's Rights, and fertile women are held in concentration camps as breeders."
I never heard of this book till today, but get a load of this predictive programming written in 1985: "Beginning with a staged terrorist attack (blamed on Islamic extremists) that...enables the suspension of the United States Constitution under the pretext of restoring order."
Hm. Wonder where she got that premise back in 1985. I wonder what she thinks of the way things have actually turned out?
[1] Feminist Utopia synonym: the lowest level of MGTOW hell
[2] Gender dysphoria. (Gender Identity Disorder prior to 2012.) Despite the semantics victory by the powerful gay rights lobby on the APA, 'androgyny' remains a mental disorder, unless you were born a hermaphrodite.