January 29, 2011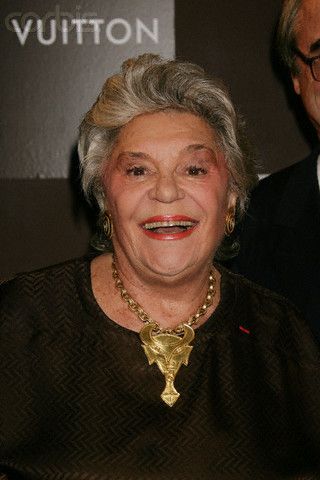 Baroness Philippine Mathilde Camille de Rothschild Wearing Satanic Neck Pieces
Left-
Baroness Philippine Mathilde Camille de Rothschild (born 1933) is seen wearing neck piece featuring Baphomet and the Upside-Down Cross.
From Wikipedia:
She is the owner of the French winery Château Mouton Rothschild. She also has acted under the stage name Philippine Pascale.
She is the only daughter of the vintner Baron Philippe de Rothschild and a member of the Rothschild banking dynasty. At the time of her birth, her mother, Elisabeth Pelletier de Chambure, was the wife of Jonkheer Marc de Becker-Rémy, a Belgian nobleman. After a legal skirmish and the Jonkheer's threats to kidnap his wife's child, the Becker-Rémys divorced in 1934, at which time the lovers married in Paris.
When she was ten years old, she witnessed the Gestapo arrest her mother, Elisabeth de Rothschild, who later died at Ravensbrück concentration camp.
In 1958, she graduated from the Paris Conservatoire National d'Art Dramatique and acted in La Comédie Française with Catherine Deneuve. She played one of the leading roles in Harold and Maude with Madeleine Renaud between 1973 and 1980.
She later met the French theater director and actor Jacques Sereys, and they were married in 1961. They raised three children; Camille, born in 1961, Philippe, born in 1963, and Julien, born in 1971; they use the surname Sereys de Rothschild. The couple are now divorced, but Jacques Sereys remains on the board of Baron Philippe de Rothschild S.A. Philippine de Rothschild is now married to Jean-Pierre de Beaumarchais, a writer and scholar.[2]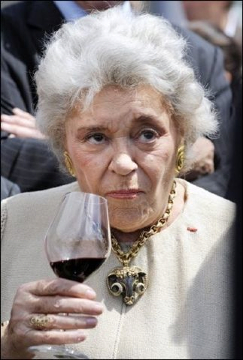 Rothschild entered her father's wine business in the late 1970s. When Philippe died in 1988, Philippine inherited three estates in Bordeaux: Château Mouton Rothschild (bought by her great-great grandfather Nathaniel de Rothschild in 1853), Château d'Armailhac and Château Clerc Milon. She also became chairwoman and majority owner of Baron Philippe de Rothschild S.A. At the time of her father's death, the company sold 1.3 million cases of wine a year. By 2000, sales had almost doubled to 2.1 million cases. In 1999, sales amounted to around $155 million.
Her wine holdings include Château Mouton Rothschild, Château d'Armailhac, Château Clerc Milon, Domaine de Lambert, Baron Arques, Baron Philippe de Rothschild, Mouton Cadet, Opus One and Viña Almaviva.
In 1997, the Baroness was sailing off the coast of Greece when the vessel she was on caught fire and its passengers had to be evacuated. She said to a friend while in the water "You see, there are moments when it doesn't help to be a Rothschild".[2]
Her personal wealth has been estimated at €190 million by
Le Nouvel Economiste
.
She is a Chevalier of the Légion d'Honneur.
--
A reader replies: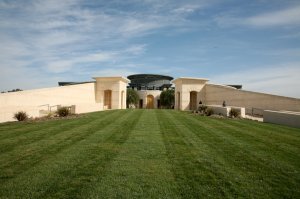 I always recommend to anyone doing the napa wine valley tour to visit only one winery. opus one. the winery is shaped like a ziggurat and you can look around and see and feel the truth for yourself.

it is a ceremonial structure and anyone 1/2 way sensitive will notice the areas that are used for ceremonies (not open to the public but viewable through windows while touring the public space in the winery), and feel the foreboding dark energy there.

perhaps red-child simply means "blood-(sacrifice)-child".

good luck to all of us who care about humanity....fuck these bastards!