The Tyranny of Titty
April 22, 2022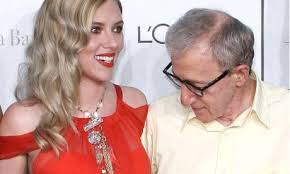 (Are women defined by their breasts?)

How long is the media going to titillate
us with nipples, "side views" & "bikini figures?"

Is humanity's destiny to be a broken record
droning on for eternity??
Breast obsession is
a symbol of our collective mental enslavement.
Is this what
we were created for?
No, it's part of a deliberate program to enslave us.
Addict us to sex and they can sell us anything.
Buddha -
So long as the love, even the smallest, of man toward woman is not destroyed, so long is his mind in bondage as the calf that drinks milk is to his mother."
Makow- "If anything has convinced me that young women are stupid, it's their willingness to give away the thing that entices men to love and marry them. Men now have little incentive to take on the responsibilities of family. Of course this is why the Illuminati bankers duped women."

Updated from April 4, 2018
by Henry Makow Ph.D.

There is no "matrix" more onerous
than the one that enslaves us to our reproductive instincts and make sexual intercourse the purpose of life.
The Illuminati (Satanic) mass media has addicted us to sex by portraying sexual dissipation as "sexual liberation." This mental deviance is
a form of s
atanic possession.
How many times is the media going to try to titillate us with sex? Is it humanity's destiny to be a broken record droning on for eternity?? Is this what we were created for?
I realize that there is a biological explanation. We are just puppets of powerful procreative instincts. Healthy tits indicate baby feeding capacity.
But folks, enough is enough.
I am a champion of healthy heterosexuality: sex within the context of love, courtship, marriage and family. Sex creates a powerful bond between a man and a woman when it is part of a marriage.

But heterosexuality has been degraded to the level of pornography. A woman on Salon Personals advertises: "Q: Why should you get to know me?
A: My mind is as dirty as subway platform."

That's Satanism, where ugly becomes beautiful and vice versa.

A 22-year-old Swedish man writes:"Most of my friends see women as the holy grail. Pretty much their whole existence is based around 'getting laid'. It's like we are devolving into animals. Maybe that is their goal. And if you're not getting women, you are a loser..."

The media gives young men a hugely exaggerated view of the benefits a woman offers. This is emasculating. He puts them on a pedestal and immediately loses their respect. These days women are too confused to know anything. They are susceptible to feminist coercion. The young man has to make the decisions but the women won't let him. Heterosexuality has been subverted and natural development arrested.

BRAINWASHING

When are men (and women) going to admit that we have been hypnotized?

Anonymous sex is degrading. not pleasurable. Promiscuous women are not attractive. Feminine appeal is a function of beauty, innocence and a loving nature.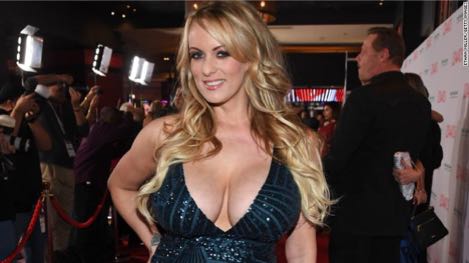 (Do women derive legitimacy from the size of their breasts?)
How often are women going to undress until men no longer care? They have seen it so many times. How often can women unwrap the same old gift?

Sex divorced from love is an empty, dehumanizing experience. Breasts become weapons of war, not love. They don't carry the milk of life. They are filled with silicon. Death.

Society's fetishizing of the fertile female is not normal. It is primitive and pagan -- Cabalist Magick, i.e. brainwashing.


If anything has convinced me that young women are stupid, it is their willingness to give away the thing that entices men to love and marry them.

Men now have little incentive to take on the responsibilities of family. Of course this is why the Illuminati bankers duped women.

Ladies, show us qualities that make a woman a good wife and mother, ones that differentiate you from other women. These include an ability to love a man and children. Qualities of personality, charm, modesty, humor, taste, style, character, intelligence, talent, homemaking skills.

The satanists inflated women's self-importance. Seeking their own happiness has not made them happy. Making their husband and children happy did. Why? They LOVED HER BACK!!

OTHER CULTURES

In many cultures, breasts aren't sexual at all. For example, women in Mali go around with bare breasts. They're always feeding their babies.
When they were told that Western men are fascinated with breasts, they burst out laughing. They laughed so hard, they fell on the floor. They said, "You mean, men act like babies?" (Carolyn Latteier,
Breasts, The Women's Perspective on an American Obsession"
)
There is something demented about a society obsessed with titties.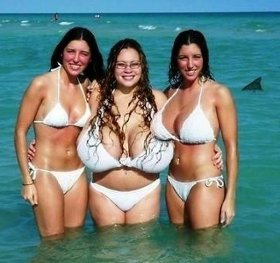 (Breasts aren't even attractive. They are udders, melons, flat tires, balloons, fat sacs.)

CONCLUSION
Why is this happening? Why are we stunted at the level of adolescents?
The Protocols of the Elders of Zion
(15-20) holds the answer:
20." Our government will have the appearance of a paternal patriarchal guardianship on the part of our ruled.

They will then be so thoroughly imbued with the thought that it is impossible for them to dispense with this wardship and guidance...They will rejoice that we have regulated everything in their lives as is done by wise parents who desire to train children in the cause of duty and submission.
For the peoples of the world ... are ... only children under age, precisely as are also their governments."
Individually and collectively, human development is being arrested at the adolescent stage.
Our Illuminati masters have a vision for humanity that excludes our higher development. We are their cattle.
--
Raquel Welch -
"Porn has Annihilated Men"
"Today's sex-saturated culture had sapped the meaning out of sex, and damaged countless men through the pornography industry, which she called "an exploitation of the poor male's libidos."
"It's just dehumanizing. And I have to honestly say, I think this era of porn is at least partially responsible for it," Welch said of rampant sexual addiction. "Where is the anticipation and the personalization? It's all pre-fab now. You have these images coming at you unannounced and unsolicited. It just gets to be so plastic and phony to me.
"Maybe men respond to that. But is it really better than an experience with a real life girl that he cares about? It's an exploitation of the poor male's libidos. Poor babies, they can't control themselves."
Welch criticized men's modern habit of "equat[ing] happiness in life with as many orgasms as you can possibly pack in," and described the concomitant loss of real masculinity in vivid terms.
"I just imagine them sitting in front of their computers, completely annihilated. They haven't done anything, they don't have a job, they barely have ambition anymore," said the 71-year-old actress. "And it makes for laziness and a not very good sex partner. Do they know how to negotiate something that isn't pre-fab and injected directly into their brain?"
When Eric Spitznagel of Men's Health interjected that Welch's views could come across as "prudish," the aging sex icon said she was "fine with that" and pined for the days when bedroom fantasy was a private matter.
"Can you imagine? My fantasies were all made up on my own," she said. "They're ruining us with all the explanations and the graphicness. Nobody remembers what it's like to be left to form your own ideas about what's erotic and sexual. We're not allowed any individuality. I thought that was the fun of the whole thing. It's my fantasy. I didn't pick it off the Internet somewhere."