Feminists Hatch "Rape Crisis" On Campus
October 15, 2009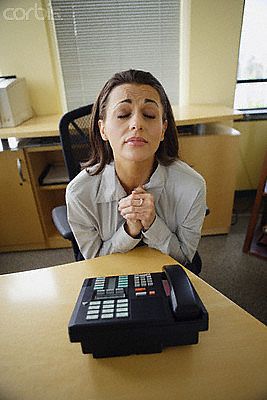 by Heather MacDonald
(Originally, "The Campus Rape Myth"
From "City Journal" Winter 2008
Abridged)
It's a lonely job,
working the phones at a college rape crisis center. Day after day, you wait for the casualties to show up from the alleged campus rape epidemic--but no one calls.
Could this mean that the crisis is overblown? No: according to the campus sexual-assault industry, it means that the abuse of co-eds is worse than anyone had ever imagined. It means that consultants and counselors need more funding to persuade student rape victims to break the silence of their suffering.
The campus rape movement highlights the current condition of radical feminism, from its self-indulgent bathos to its embrace of ever more vulnerable female victimhood. But the movement is an even more important barometer of academia itself. In a delicious historical irony, the baby boomers who dismantled the university's intellectual architecture in favor of unbridled sex and protest have now bureaucratized both.
While women's studies professors bang pots and blow whistles at anti-rape rallies, in the dorm next door, freshman counsellors and deans pass out tips for better orgasms and the use of sex toys. The academic bureaucracy is roomy enough to sponsor both the dour anti-male feminism of the college rape movement and the promiscuous hook-up culture of student life. The only thing that doesn't fit into the university's new commitments is serious scholarly purpose.
BOGUS STATS
The campus rape industry's central tenet is that one-quarter of all college girls will be raped or be the targets of attempted rape by the end of their college years (completed rapes outnumbering attempted rapes by a ratio of about three to two). The girls' assailants are not terrifying strangers grabbing them in dark alleys but the guys sitting next to them in class or at the cafeteria.
This claim, first published in Ms. magazine in 1987, took the universities by storm. By the early 1990s, campus rape centres and 24-hour hotlines were opening across the country, aided by tens of millions of dollars of federal funding. Victimhood rituals sprang up: first the Take Back the Night rallies, in which alleged rape victims reveal their stories to gathered crowds of candle-holding supporters; then the Clothesline Project, in which T-shirts made by self-proclaimed rape survivors are strung on campus, while recorded sounds of gongs and drums mark minute-by-minute casualties of the "rape culture." A special rhetoric emerged: victims' family and friends were "co-survivors"; "survivors" existed in a larger "community of survivors."
An army of salesmen took to the road, selling advice to administrators on how to structure sexual-assault procedures, and lecturing freshmen on the "undetected rapists" in their midst. Rape bureaucrats exchanged notes at such gatherings as the Inter Ivy Sexual Assault Conferences and the
New England College Sexual Assault Network
. Organizations like
One in Four
and
Men Can Stop Rape
tried to persuade college boys to redefine their masculinity away from the "rape culture." The college rape infrastructure shows no signs of a slowdown. In 2006, for example, Yale created a new Sexual Harassment and Assault Resources and Education Center, despite numerous resources for rape victims already on campus.
If the one-in-four statistic is correct--it is sometimes modified to "one-in-five to one-in-four"--campus rape represents a crime wave of unprecedented proportions. No crime, much less one as serious as rape, has a victimization rate remotely approaching 20 or 25 percent, even over many years. The 2006 violent crime rate in Detroit, one of the most violent cities in America, was 2,400 murders, rapes, robberies, and aggravated assaults per 100,000 inhabitants--a rate of 2.4 percent.
The one-in-four statistic would mean that every year, millions of young women graduate who have suffered the most terrifying assault, short of murder, that a woman can experience. Such a crime wave would require nothing less than a state of emergency--
Take Back the Night
rallies and 24-hour hotlines would hardly be adequate to counter this tsunami of sexual violence. Admissions policies letting in tens of thousands of vicious criminals would require a complete revision, perhaps banning boys entirely. The nation's nearly 10 million female undergrads would need to take the most stringent safety precautions. Certainly, they would have to alter their sexual behavior radically to avoid falling prey to the rape epidemic.
None of this crisis response occurs, of course--because the crisis doesn't exist. During the 1980s, feminist researchers committed to the rape-culture theory had discovered that asking women directly if they had been raped yielded disappointing results--very few women said that they had been. So Ms. commissioned University of Arizona public health professor Mary Koss to develop a different way of measuring the prevalence of rape. Rather than asking female students about rape per se, Koss asked them if they had experienced actions that she then classified as rape. Koss's method produced the 25 percent rate, which Ms. then published.
THE RAPE VICTIM WHO ISN'T
Koss's study had serious flaws. Her survey instrument was highly ambiguous, as University of California at Berkeley social-welfare professor Neil Gilbert has pointed out. But the most powerful refutation of Koss's research came from her own subjects: 73 percent of the women whom she characterized as rape victims said that they hadn't been raped. Further--though it is inconceivable that a raped woman would voluntarily have sex again with the fiend who attacked her--42 percent of Koss's supposed victims had intercourse again with their alleged assailants.
All subsequent feminist rape studies have resulted in this discrepancy between the researchers' conclusions and the subjects' own views. A survey of sorority girls at the University of Virginia found that only 23 percent of the subjects whom the survey characterized as rape victims felt that they had been raped--a result that the university's director of Sexual and Domestic Violence Services calls "discouraging." Equally damning was a 2000 campus rape study conducted under the aegis of the Department of Justice. Sixty-five percent of what the feminist researchers called "completed rape" victims and three-quarters of "attempted rape" victims said that they did not think that their experiences were "serious enough to report." The "victims" in the study, moreover, "generally did not state that their victimization resulted in physical or emotional injuries," report the researchers.
None of the obvious weaknesses in the research has had the slightest drag on the campus rape movement, because the movement is political, not empirical.....
Some student rebels are ... organizing in favor of sexual restraint. Such newly created campus groups as the Love and Fidelity Network and the True Love Revolution advocate an alternative to the rampant regret sex of the hookup scene: wait until marriage. Their message would do more to return a modicum of manners to campus male--and female--behavior than endless harangues about the rape culture ever could.
Maybe these young iconoclasts can take up another discredited idea: college is for learning. The adults in charge have gone deaf to the siren call of beauty that for centuries lured people to the classics. But fighting male dominance or catering to the libidinal impulses released in the 1960s are sorry substitutes for the pursuit of knowledge. The campus rape and sex industries are signs of how hollow the university has become.
Heather Mac Donald is a contributing editor of City Journal and the John M. Olin Fellow at the Manhattan Institute. Her most recent book, coauthored with Victor Davis Hanson and Steven Malanga, is The Immigration Solution.
---
RELATED: Makow --
"Domestic Violence Hysteria is Political"
-------