David Icke - Messiah or Mason?
May 1, 2012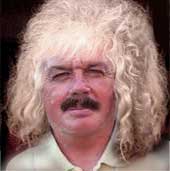 New Age = New World Order.
David Icke = New Age
by John Kimber
(henrymakow.com) Perhaps the only
"truth teller/freedom fighter" with greater worldwide fame than Alex Jones and Ron Paul, is David
Icke
.
Evidence that Jones and Paul are Masons, is discussed
in this article
, but can we "connect the dots" for Mr
Icke
?
Icke's
first two books were based on Theosophy/satanism. Discussion of this, and the documentary
"David Icke Debunked"
, is banned in
Icke's
"truth" forum.
His later book covers are full of masonic/satanic icons. All-Seeing Eyes abound, as does the sun, plus many more cryptic images.
http

://bit.

ly

/

Google

_Images_Icke_Book_Covers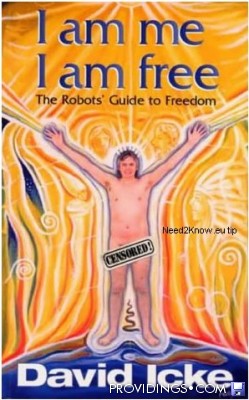 Looking at the cover of
"I Am Me I Am Free",
we see David being advised by "spirits",
including Osiris
. Osiris, and the serpents below, are both
associated with Lucifer
.
On the same cover,
Icke
is shown receiving energy from, and being illuminated by, the sun, with the energy flowing out through his hands.
Masons believe
that an Initiate receives knowledge/illumination from the sun god Lucifer, until finally, "the seething energies of Lucifer are in his hands".
Look more closely, and you will notice three stylized/hidden sixes, and two balls with a cane, on
Icke's
left. The former produces 666, and Masons use the latter as a cryptic reference to
Tubal Cain/Vulcan
, another blood-thirsty sun god.
Also on this cover,
Icke
seems to make the Masonic m sign with his right hand. This hand sign requires conscious effort to produce. It is clearer on
Icke's
DVD
covers:-