Shulamith Firestone: Death of a Feminist
September 4, 2012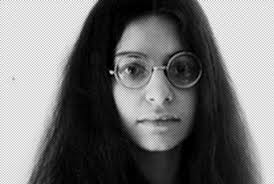 l
eft. Shulamith Bath Shmuel Ben Ari Feuerstein (1945-2012)



Shulamith Firestone, a mentally deranged Luciferian Jew, attacked the wellsprings of human life and love, by
advocating artificial procreation and gender denial.


"The end goal of feminist revolution must be...not just the elimination of male privilege but of the sex distinction itself: genital differences between human beings would no longer matter culturally."



by Henry Makow Ph.D.


Feminist ideologue and icon, Shulamith Firestone,
who died last month, was a paranoid-schizophrenic who had been hospitalized many times and had lived as a recluse for thirty years.
"Anonymous", a neighbour wrote:
"Shulamith was a tormented woman living with severe mental illness, and I lived with her screams and pain for years. Isolation is a terrible thing. Despite the lack of odor in the hallway, she had been dead for well longer than a week . I saw the body and she didn't die peacefully in her bed. (I mention this only because the article is graphic, and false). No one, no friend, had been around."
A feminist ends her life sick, isolated and alone? How could that be?
Firestone shot to fame in 1970 with her book
"The Dialectic of Sex"
which envisioned that gender, marriage and family would disappear. Reproduction would be divorced from sex; conception would be accomplished through artificial insemination, and gestation would take place outside the body in an artificial womb.
She was applying Marxist principles of revolution and envisaged a brutal Marxist tyranny to enforce it:
"...Just as [the] elimination of economic classes requires the revolt of the underclass (the proletariat) and, in a temporary dictatorship, their seizure of the means of production, so...the elimination of sexual classes requires the revolt of the underclass (women) and the seizure of control of reproduction... .
The reproduction of the species by one sex for the benefit of both would be replaced by (at least the option of) artificial reproduction: ... The dependence of the child on the mother (and vice versa) would give way to
a greatly shortened dependence on a small group of others in general...
. The division of labour would be ended by the elimination of labour altogether (through cybernetics). The tyranny of the biological family would be broken."
Thus, while Firestone attacked the basis of human happiness and survival, she was lionized. She is another example of how Marxist (Illuminati) Jews are at war with nature, yet if you point it out, you're an "anti-Semite."
What about
her hatred
for the human race: ending love - spouses and children?
When will Jews and others realize that Luciferian (Masonic) Jews are sabotaging them, and humanity in general? This recognition would signal the beginning of their liberation.
The sensible "Diana K" commented on Firestone's death in the
Village Voice
:
"Having read her book, I can only presume it was an early symptom of her tragic illness; her alienation from her body is a sad story. To see biology as tyranny when it is, in itself a simple fact, surely suggested to some that she was at odds with herself?"
Diana K continued:
"On a broader note, I also find it another sad note that someone who advocated, "a temporary dictatorship," pregnant with implied violence and murder of opponents, is being celebrated. Anyone who wishes to establish control of a population through the ideational and actual violence of a dictatorship is flirting with crypto-fascism. Again, perhaps such fantasies of power were a symptom. Regardless, this is a tragic way to die for any human being."
Firestone advocated a tyranny as vicious as any Cossack pogrom. She was playing God, and leftists and liberals still treat her as such. She is still a staple in thousands of Women's Studies courses. Graduates become lawyers, judges, politicians, journalists etc,
Another
Village Voice
commenter, John Warnock, a political scientist at the University of Saskatchewan, wrote:
"
The Dialectic of Sex
is a powerful book. It had a major impact on me as a social scientist. It is sad to hear of her illness of so many years... Marriage and being responsible for raising children is a major barrier to the full development of women and still is. Unfortunately, the hard-won rights that women have fought for over the past 40 years are now under vociferous attack from the patriarchy, aided by the religious fundamentalists everywhere."
Marriage and family are part of a woman's fulfillment. Patriarchy is healthy and natural. How dare nut jobs like Firestone and Warnock presume to legislate for everyone?
They are out to destroy us. Yet, we treat them like prophets and give them prestigious positions, a sign society has eaten the poisoned apple and is satanically possessed.
---
Related - Michael Hoffmann II -
Prophet of Artificial Insemination Dies

Makow -
Liberals Shill for Satanists and Communists
https://www.henrymakow.com/liberals_are_shills_for_commun.html
Makow --
Betty Friedan - Illuminati Use Jewish Misfits to Mess Us Up

https://www.savethemales.ca/001995.html