Feminism is Age-Old Slave Practice
April 5, 2019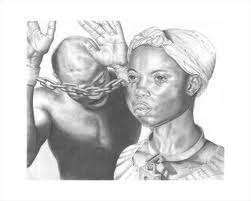 The speech shows that science of enslavement was remarkably sophisticated

and closely resembled modern feminism and miscegenation.

Toxic Masculinity? Discrediting the male in the eyes of the female
was a precondition.

The slave-makers in the 18th century are the same people as today.



"I've been following your site for a few months and recognized that 'they' are basically trying to achieve with white people what was done to us through slavery." Gareth, Colored South African, see his eloquent First Comment below
by Henry Makow PhD.

(from Aug 20, 2016)
When a reader
tipped me to a talk entitled
"The Making of a Slave,"
delivered by a slave owner in 1712, I decided to compare methods
past and present.

Past methods of enslavement were highly sophisticated and closely resemble modern feminist social engineering.

Willie Lynch, a British slave owner in the West Indies, was invited to the colony of Virginia in 1712 to teach his methods to slave owners there.
He advised slave owners to foster division, "fear, envy and distrust for control." Pit young versus old, light skinned versus dark skinned and most importantly, male versus female.
In a section called
"The Breaking Process of the African Woman,"
"Lynch" advocated shifting her dependency from the African male to the slave owner. This is achieved by beating and humiliating the male in front of the female. Then, beating the female if she doesn't get the message. This instils a kind of frigidity.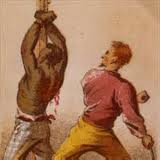 "We reversed nature by burning and pulling a civilized nigger apart, and bull whipping another to the point of death,
all in her presence.
By her being left alone, unprotected, with the male image destroyed, the ordeal caused her to move from her psychological dependent state to
a frozen independent state.
In this frozen psychological state of independence, she will raise her male and female offspring in reverse roles."
"For fear of the young male's life, she will psychologically train him to be mentally weak and dependent, but physically strong. Because she has become psychologically independent, she will train her female offspring to be psychologically independent. What have you got? You've got the nigger woman out front and the nigger man behind and scared. This is a perfect situation of sound sleep and economic [gain]."
She will teach her female offspring "to be like herself, independent and negotiable (...we negotiate her at will.)" She will raise her "nigger male offspring to be mentally dependent and weak, but physically strong, in other words, body over mind."
"We will mate and breed them and continue the cycle. This is good and sound and long range comprehensive planning."
Sound familiar? We recognize these patterns in the US Black community and, thanks to the hidden agenda of feminism, increasingly in White society as well.
"ERASE THE BRUTE'S MENTAL HISTORY"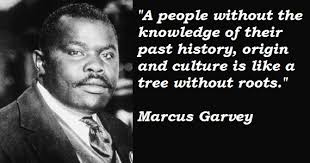 "Willie Lynch" starts to sound like the Cabalist author of
"The Protocols of the Elders of Zion."
He continues:
"By reversing the positions of the male and female savages, we created an orbited cycle that turns on its own axis forever.."
But
"our experts"
warned us of the danger that the mind might correct itself "if it can touch some substantial historical base." They advised us to "shave off the brute's mental history and create
a multiplicity of phenomena of illusions, so that each illusion will twirl in its own orbit, sometimes similar to floating balls in a vacuum."

I haven't heard our culture described better. Our collective identity (race, religion,nation and family) is being systematically erased and replaced by a rotating mobile of chintzy pop cultural baubles.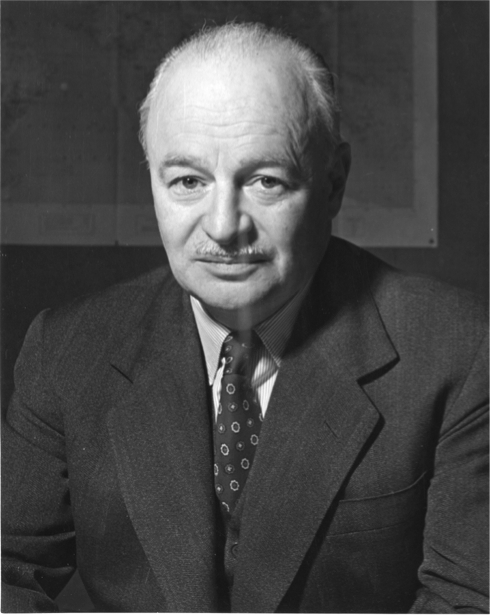 "To achieve world government, it is necessary to remove from the minds of men their individualism, loyalty to family traditions, national patriotism and religious dogmas..." wrote
G. Brock Chisholm,
left, psychiatrist and co-founder of the World Federation of Mental Health.
MISCEGENATION
Lynch goes on to promote miscegenation so the slaves lose their racial homogeneity. The slaves are different shades of colour befitting different levels of labor and "different values of illusion at each connecting level of labor."
"Crossbreeding niggers means taking so many drops of good white blood and putting them into as many nigger women as possible, varying the drops by the various tones that you want, and then letting them breed with each other until another cycle of color appears as you desire."
In true Cabalist fashion, Lynch concludes by stressing the importance of creating a new language befitting slavery.
"We must completely annihilate the mother tongue of the new nigger..."
However, it so resonates truth that many Blacks including Louis Farrakhan regarded it as true. One Black librarian concluded, "even as an inauthentic document, it says something about the former and current state of African America."
I was reminded of this article today
while watching this documentary
* which ascribes family breakdown in Jamaica to the fact that slave owners put male and female slaves into different camps. Doesn't feminism do that?
The point is that we are being socially engineered to be slaves in much the same way as Blacks and by the very same people.
The modern female has been "frozen psychologically" and now depends on the slave owner (government, corporation) for her security. The modern male is emasculated, strong in body but not in mind, grateful to be allowed to serve a master, often a woman.
--------------------------------
* BTW
Tell the Children the Truth
is a remarkable documentary about the poverty-morass ordinary Jamaicans find themselves in after the international bankers have looted everything of value and turned off the credit. About 15 minutes in, Bob Marley's wife makes a memorable speech about parenthood.
--
Related-
-
These discriminatory charity ads raise money to turn third world females against their husbands, fathers, brothers and sons.
They are obviously sponsored by people with very deep pockets.
Makow
"The Cabalist Plot to Enslave Humanity"
Jews Prominent in all aspects of Slavery
Black, Asian Women Desperate to be White
Tolerance is a Guise for Social Engineering
Jews in the Slave Trade
First Comment by Gareth in South Africa:
I'm a "Coloured" male from South Africa and my forefathers also come from the history of slavery and colonialism. Ours is the best example of pitting different skin tones, male/female against each other.
I've been following your site for a few months and recognized that 'they' are basically trying to achieve with white people what was done to us through slavery. I see many white men disillusioned with white women because of the effects of Feminism opt to go for coloured women. Maybe cause they feel they got an old-fashion traditional wife. What they don't know is that they're getting the same "psychologically frozen" and "independent and negotiable" woman. The coloured woman opts for white males because of her psychological dependency on "the slave owner" and ineffectiveness of coloured men.
From what I read, the same is happening in America with African American females and white men. I believe the objective in creating this interracial union is to destroy language and culture because the woman of color and their off-spring will adopt the white male's culture/customs and forget her own. This is how many indigenous cultures (including my own) were diluted around the world, by colonial men raping/marrying indigenous women after their own indigenous men has been rendered ineffectual.
---
Just to give you an outline of us 'coloured' people here in South Africa. We are basically the result of a mixture between colonial men and indigenous and slave women imported from Asia and other parts of Africa.
Those 'Lynch methods' were very much employed amongst us. The result of it all is that we are a "nation" with no cultural identity (because of our extensive mixture), no socio-economic or political foothold. We are like a political whore being passed around, putting our trust in every and anyone except ourselves.
I suspect that this is what the Illuminati has in store for everyone. The destruction of culture, race and religion as you've outlined in your articles. But ours is a classical example of it if you want to study and see it first hand. Strides are being made forward though and we are positive about our future. Many are rediscovering their previous cultural identities.