Hitler Tested Nuclear Bombs
October 15, 2012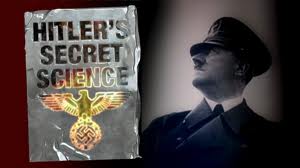 Despite the reputation of "German engineering," the Nazis were unable to
capitalize on their advanced weaponry, including the nuclear bomb.
This is another reason to believe that
Hitler was an Illuminati agent.
by Henry Makow Ph.D.
I didn't either and I
consider
myself reasonably well informed. The
information
is out there but few people are aware of it.
This, and the fact that details are still kept secret, makes me suspicious.
They don't want anyone to ask this question:
"If the Nazis had this game-changing technology, why didn't they perfect and use it?"
Why not ask this question?
Hitler was an Illuminati agent. His mission was to lead Germany to annihilation.
(Admittedly, they were small "dirty" bombs, combining conventional & nuclear explosives, but they produced shock waves and blinding light. One killed 500 Russian POWs used as guinea pigs. 126,000 barrels of wartime nuclear waste were recently found in a German salt mine.)
The question remains. Did Hitler delay or sabotage the development of nuclear weaponry until it was too late? I have not found the "smoking gun" but there are precedents with other war-winning technology.
THE V-2
For example, in 1944 the SS took over the production of the V-2 ballistic missile. Werner Von Braun was actually arrested and charged with delaying its development. He was released when Himmler was shown that Hitler had vetoed Von Braun's requests for additional resources in 1943. (source: "Assignment for Mussolini" doc film.)
In his memoirs, Albert Speer wrote: "...i
n the late fall of 1939
Hitler crossed the rocket project off his list of urgent undertakings and thus automatically cut off its labour and materials.
By tacit agreement with the Army Ordnance Office, I continued to build the Peenemunde installations without its approval - a liberty that probably no one but myself could have taken."
Over 5,000 V-2s
were fired on Britain
. However, only 1,100 reached Britain. These rockets killed 2,724 people and badly injured 6,000. Obviously, there was a disconnect between the delivery system and "payload."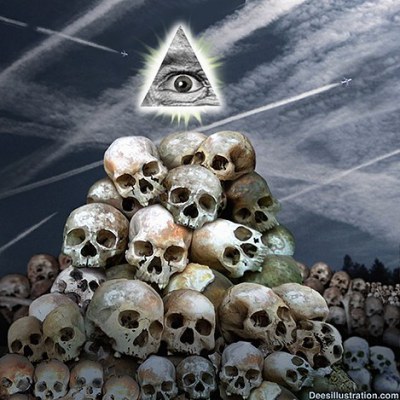 JET FIGHTERS
Germany had jet fighters before anyone else. The Messerschmidt 262 could fly almost twice as fast as conventional airplanes. Germany produced
1400 of these but only 300 were used in battle. They might have thwarted the Allied bombing campaign.
But Hitler had other plans.
Albert Speer claimed in his
Memoirs
that Hitler originally had blocked mass production of the Me 262 before agreeing in early 1944. He rejected arguments that the aircraft would be more effective as a fighter against the Allied bombers, and wanted it as a bomber for revenge attacks.
According to Speer, Hitler felt its superior speed meant it could not be attacked, and so preferred it for high altitude straight flying. (Speer 1997, p. 363.)
TRAITOR
Wilhelm Canaris, Chief of the Abwehr (German Military Intelligence) and Reinhard Gehlen (Abwehr Chief, Russia) were both convinced that G
ermany would lose the war because of Hitler's meddling.
They both suspected Hitler was a traitor when he stonewalled an investigation of Bormann who was transmitting the Nazis' daily war plans to Moscow Central.
But there were many other indications that
Hitler was an Illuminati agent:
His refusal to focus German strength on capturing Moscow, as his generals wished. His failure to let Paulus withdraw from Stalingrad. His release of the British army trapped at Dunkirk. His failure to take Gibraltar and seal the Mediterranean Sea.(Hitler had put Franco in power but didn't call in this favor.) His failure to support Rommel.
To this list, we could add Hitler's failure to support game-changing technology. If Hitler was sincere about conquering the world, what could be more important than developing nuclear weapons first? Especially when they potentially had the m
issile technology to reach New York City.
One of Hitler's reasons for conquering Russia was to convince Britain to make peace. You'd think a nuclear threat would have done the job faster and easier?
World War Two, all wars in fact,
are orchestrated
. Hitler's mission was not to win the war, but to extinguish the German spirit. His mission was to discredit everything he represented, especially race and nation.
At that, he was a resounding success.
Notes
--
1. "Hitler's Bombe" by Rainer Karlsch
"Another piece of evidence Karlsch cites is a March 1945 Soviet military espionage report. According to the report, which cites a "reliable source," the Germans "detonated two large explosions in Thuringia." The bombs, the Soviet spies wrote, presumably contained uranium 235, a material used in nuclear weapons, and produced a "highly radioactive effect." Prisoners of war housed at the center of the detonation were killed, "and in many cases their bodies were completely destroyed."
Luigi Romersa, a former war reporter for a Milan newspaper, Corriere della Sera. For years Romersa, a Roman who is now 87, has been telling the story of how he visited Hitler in October 1944 and then was flown to an island in the Baltic Sea. Romersa says that he was taken to a dugout where he witnessed an explosion that produced a bright light, and that men wearing protective suits then drove him away from the site, telling him that what he had witnessed was a "fission bomb."
http://www.spiegel.de/international/spiegel/the-third-reich-how-close-was-hitler-to-the-a-bomb-a-346293.html
--
2. Historian David Irving - " Here is a brief synopsis of the real German atomic research story. There were two rival teams working towards getting an atomic pile critical -- one of theoretical scientists and academics under Nobel prize winner Werner Heisenberg, the other a more empirical team under army scientist Dr Kurt Diebner.
Both teams had wrongly been informed by mathematician Professor Bothe that graphite could not be used as a moderator in an atomic pile (now called a nuclear reactor); this left only "heavy water" (deuterium oxide) as a choice, and this substance dribbled forth from the much-attacked heavy water plant in Norway at such a painfully slow rate that they still did not have enough when the war ended.
Heisenberg's men nevertheless began building a rudimentary pile in a cave at Haigerloch in southern Germany (see my picture below), with which they experimented until they were captured by the ALSOS mission headed by US colonel Boris Pash and his MI6 colleague Michael Perrin.
Diebner's army team did actually attempt to create a fusion reaction by imploding conventional explosives on deuterium (heavy water), in one rudimentary experiment.
The German war economy lacked all the basic resources to build an atomic fission bomb, once Speer had assigned top priority to the V2 rocket project. It had no means whatever to build a "dirty" bomb.
The suggestion that the Germans lacked "pure-grade uranium" is absurd, unless this refers to the enriched U235, bomb making ("weapons-grade") material; the Germans had captured the Belgian uranium-ore stockpiles in 1940, and Degussa had no problems refining it. The ALSOS teams found hundreds of cubes of solid uranium, as photographs in my book show."
http://www.fpp.co.uk/Hitler/docs/atombomb/Ruegen.html
-----
First Comment from Jalena:
Thank you for another thought provoking article. I agree with your premise that
Hitler was an Illuminati pawn who lead Nazi Germany to ruin deliberately to discredit nationalism, religion and racial solidarity. The only thing I don't understand though, is why would the Illuminati build up Nazi Germany with its totalitarian infrastructure, superpower military, network of death camps, and even state insignia and paraphernalia (i.e., the Swastika and SS lighting bolts) which were so blatantly occultist in nature, only to not make proper use of it all, where their long term goals are concerned?.
Specifically, why do you believe the Illuminati would not have simply opted to use Nazi Germany to conquer the entire world, exterminate over 80% of the human race, dissolve all sovereign nation-states, and erect their feudal-fascist world government upon the victory of Nazi Germany in the 1940's?. It just seems as if it would have been much easier for the Illuminati to have accomplished there goals, which have been stated in the decades
since at Bilderberg, Georgia Guidestones, ect; back in the 1940's, when the global population was less than 2.5 billion people, as opposed to the 7 billion now. There were was roughly also a 1/3 of the sovereign nation-states back in the 1940's than there are today.
Lastly, most of the world back in the 1940's consisted of the first world nation-states, and the rest were mostly colonies of the first world nation-states, so wouldn't it have arguably been much easier for the Illuminati to have established their feudal-fascist world state using
Nazi Germany back in the 1940's, then it is today to bring it about?.
I agree with all of your articles about the Illuminati using feminism, gay rights, abortion, war, eugenics, water fluoridation, etc to reduce the human race in numbers and to fold all sovereign nation-states into a feudal-fascist world government, and the evidence is overwhelming, but I just can't figure out why the Illuminati simply didn't accomplish
all of this by having Nazi Germany (which they controlled) simply conquer the world back in the 1940's and carry out such a agenda shortly thereafter.
By the way, there is an excellent video on You Tube I recent discovered, which talks a lot about things you mentioned in your most recent article. The You Tube video in question speaks at length about hitler's secret weapons, Werner Von Braun, Penemunde. the V-2 rockets, etc.
Thanks Jelena
This is a brilliant question and I will suggest some answers:
1. The plan beginning with World War One was always to subjugate Germany. The NWO would be based in the UK and USA.
2. If Germany emerged triumphant, it would be difficult to control as there would be no off setting powers left. According to the "Red Symphony," Hitler was already getting unmanageable. I don't know if this is true.
3. There would be little role for organized Jewry in a Nazi dominated world. Illuminati Jews
are obviously destined to play a major role in the NWO.
4. For the Illuminati, the journey or process is more important than the arrival. The proces involves sucking the wealth of nations while soaking them in blood. It involves degrading and corrupting the masses so they won;t even recognize their slavery and decadence and will regard them as signs of freedom. The world wasn't ready for Nazi-like control. But the time may be approaching..
I invite other suggestions from readers.