Men's Rights Raped - Sid's Story
November 1, 2012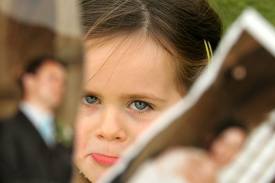 "The Ex Parte [law] is a dastardly and unconstitutional weapon misused by the family court system not only in my home town of St. Louis, MO, but throughout the USA. "
Sid's story is a timely reminder that the State is in the business of breaking up families, aided by dark forces:
Sid's wife was brainwashed by a "Bible Study" group she attended.
by Sid
(henrymakow.com)
The greatest joy in my life was spending time with my children. I had the luxury of doing so as a successful 43-year-old independent business owner.
Able to make my own hours, I was always there for the children since the day they were born. We loved each other very much.
I also enjoyed spending time with my wife, a stay-at-home mom. We started out as college sweethearts and had been together for over 20 years and rarely ever disagreed about anything.
Something changed though in 2009. My wife became reclusive and there seemed to be a sudden breakdown in communication. We became distant. Still, I thought our relationship was strong enough to withstand the bumpiness. I had underestimated troubles ahead.
The only socializing she did was with her bible study group. As a Christian, I had nothing against this. But in retrospect, I believe that she was developing some ideas that were possibly occultish in nature.
Instead of just understanding and practicing the bible, her studies lead her to the supernatural. It's hard to put into words and something that needs to be witnessed to be fully understood. (See Note Below)

OUT OF THE BLUE; OUT OF MY HOME
In December of 2009, two police officers showed up at my door to serve me with what is known as an Ex Parte Order of Protection. The order gave my wife the right to throw me out on the street. This Draconian Law assumes guilt until proven innocent. Based on simple accusations, the protection order was fully enforceable.
Her accusations were lies. But even if true, there had been no criminal charges filed, no trial, and no conviction. Furthermore, the accusations themselves were not criminal. My children and home were taken away from me based on baseless complaints.
The Ex Parte is a dastardly and unconstitutional weapon misused by the family court system not only in my home town of St. Louis, Missouri, but throughout the USA.
The Order sets into motion a whole series of events that makes it convenient for lawyers to extort huge fees. What parent (almost always the father) would not spend almost any amount of money to be with their children?

So the court essentially uses the children as bait in a complete emotional and financial raping. It is pure evil. No government agency should be able to take your children away without a criminal charge, trial, and conviction! The right be a parent is fundamental and God-given.
I thought often not only of my need to be with my children, but also their need to be with me.

I was tortured by the thoughts that my young daughter had to deal with the loss of her father under these terrible circumstances, a father whom she always trusted and loved. Now I was simply gone, and she was left to believe whatever lies her mother was telling about me.

"HEARING"

Several weeks after the filing of the Ex Parte, a court hearing was held to determine whether or not I would be allowed to return home. When the day finally arrived, I felt confident that this whole thing could be resolved. My wife was actually happy to see me. She gave me a big hug in courtroom hallway.
However, there was not to be any "hearing" at all. The lawyers simply went into the judges chambers and emerged with a deal for me; I was not going to be allowed to return home and would only be able to see my children at the complete discretion of a court appointed guardian.
Had I not accepted this offer, the Ex Parte Order of Protection would have been converted to a Full Order of Protection. The Full Order would have been a hell from which there was no escape. It would have been no different than having to prove my innocence from jail. There would have have been no end in sight to my children being held hostage. So, I agreed to it. As it turns out, it made little difference. I would not see my children for five months. The guardian would not permit it for arbitrary reasons and ruled with the force and intrusiveness of a Gestapo officer. In fact, the whole thing was arbitrary.
OCCULT BIBLE GROUP
There is also a slightly strange component to all of this. I mentioned that my wife seemed to be developing some "alternative" ideas about spirituality. I believe these ideas contributed to her decision to extricate me from her life. Perhaps her bible study group with whom she confided, was encouraging the move. I sensed a growing amount of feminism and perhaps her group was one source of it.

After the hearing, for no particular reason, I reached down into my pocket and found a small, red, piece of paper with a number 13 on it. I wondered if my wife had slipped it into my pocket for some reason, when she hugged me. The strange thing, as I later found out, is that number 13 is the Tarot Death Card. Looking back, five months without seeing my children was a fate worse than death. So maybe it was a appropriate. If inserted by my wife, maybe she knew that I was going to be screwed by the court.
It made me think that this was somehow related to my soon-to-be ex-wife's new form of spirituality. I'll never know for sure. I can only speculate. As I said, see my Note below.
ADVICE

I would encourage anyone who wants to learn more about corruption in the family court system to read Steven Baskerville's book, "Taken into Custody." It is the most comprehensive literature on the subject that I have found anywhere.
Also, I would like to suggest that people be wary of the power of the Ex Parte. You do not need to be criminally accused of anything for it to be used against you, to rob you of your most basic freedom.
People can change over time. Someone that you trust with your life, has the potential to ruin your life with an Ex Parte. Having knowledge of this law may help you prepare for it as you would for any potential tragedy in your life. I had no knowledge that it existed and as a result, was totally unprepared and emotionally destroyed when it was used against me.
Finally, get the word out about this ghastly law. It divides and conquers families by preventing the communication necessary to reconcile differences. It is a direct attack on family, the basic building block of our society. And for what? More money for lawyers? Know that the Ex Parte is used everyday in this country. Mine is not an isolated incident by any stretch. Seek out support if it happens to you.
AFTERMATH
December 23rd, 2012, two days before Christmas, will be the third anniversary of the Ex Parte Order. My divorce, after a total of nine depositions and countless correspondences, was finalized in March of 2012. My ex-wife and I each spent about $150,000 to settle the case. The lawyers made out like bandits. She got full-custody and 60% of the marital assets.
On the bright side, I was able to repair my relationship with my children. Now 12 and 15 years of age, they were eventually able to understand that I am the same loving dad that they grew up with. I see them often, although they don't live with me. Someday, I would like to discuss what happened in greater depth. But for now, I just try to make sure that every moment spent with them is of quality. They are innocent victims in all of this.
I have pretty much moved on. Except, I like to tell my story so that someone else may benefit. I'd like to start a new relationship in the near future. The important thing to always stay positive and ask God for help.
--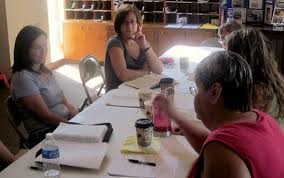 NOTE ON OCCULT BIBLE GROUP:
After the Ex Parte was filed, my ex wife left a note for me in my car. The note contained a proverb of some kind about how we inherit the sins of our ancestors. I am still not exactly sure what she meant by it. Also included was the contact information for a "new age" type religious organization. Curious to know more, I set up an appointment to meet with the ladies who ran the organization.
Their office appeared to be an old convent next to a Catholic church called Holy Trinity. The church appeared to be abandoned, a common tale in some areas of St. Louis.
I walked in, introduced myself, and was escorted to a small room for what appeared to be some kind of consultation. One of the ladies handed me a sheet of paper with list of common sins on it. For example, the list included pornography, alcohol abuse, stealing, occult practices, etc.
She instructed me to put a check mark by the sins that I had committed. Not wanting to appear obstinate, I chose a sin and handed the sheet back to her.
She then put a small chair in the center of the room and instructed me to sit there, which I agreed to do. Holding her hands in the air above my head, she began to pray over me. But the prayers were unlike any that I had ever heard. Her words were gibberish, like pig Latin or something.
So I asked her what she was saying. She told me that she didn't know and that it was the holy spirit who was speaking through her, giving her the words to heal my damaged soul.
So that lasted for about 20 minutes.
Then, I was asked by one of the ladies if I forgave my ex-wife. This was while she was making a triangle shape with her hands. Perhaps just a coincidence, but it sure seem deliberate. I said that I forgave her, but truthfully, I had not processed all of my feeling yet.
Then, I was lead to a collection box with a suggested donation of $20. I dropped my twenty in and left.
I guess this is just one example of how my ex was involved in some extraordinary spiritual things.
--