Lou Dobbs Quits Cabala News Network
November 18, 2009
by Henry Makow Ph.D.

I was surprised
that illuminati-owned CNN allowed Lou Dobbs to oppose illegal immigration. The Illuminati agenda is to make Americans a minority in their own country, better to fold it into a world government.
I just assumed they let Dobbs champion US interests in exchange for keeping quiet about 9-11. Well the mystery is over. Dobbs is gone. Doing too good a job. Annoyed illegal immigrants. Annoyed his Illuminati Jewish boss, Jon Klein.
Didn't help that Dobbs thinks the issue of Obama's birthplace is relevant.
Jon Klein paid Lou Dobbs $8 million to leave. That's what happens in the mainstream media when a journalist strays from the script.
Dobbs championed the American middle class. He fought outsourcing and corporate tax evasion. He tried to save US jobs for US workers. Dobbs also aired stories regarding a shift away from national sovereignty toward a North American Union. He also regularly mentioned the new world order, martial law and the erosion of Posse Comitatus.
For Jon Klein, this was "expressing an opinion." You aren't supposed to be "opinionated" when your views clash with the agenda. Klein is trying to "position" CNN as a "fact-based" news source.
"We've been talking since the beginning of the year, Lou and I, about the overall positioning of the network and the
need for him to remove opinion from his show,
" Klein said. "He understood that strategy, respected it, and he embraced it."
Hardly. Here's an example of the "facts" presented by the Cabala News Network.
On Monday Cabala Jews Wolf Blitzer and Barbara Starr
were in a frenzy
about Iran hiding nuclear facilities deep in mountains. But not to worry, the US is developing a 30,000 pound bomb that can rip mountains to pieces. It will be ready in Dec. 2010--two years ahead of schedule.
STARR: At 30,000 pounds, the MOP, some experts say, will be able to penetrate 650 feet of concrete, a significant boost over current bunker-busting bombs like the 2,000-pound BLU-109, which can penetrate just six feet of concrete, and the 5,000-pound GBU-28 which can go through about 20 feet of concrete.

BLITZER (wiping the blood from his lips): It's a huge, huge bomb, Barbara. Thanks very much for that
.
There you have it, It's OK for Cabala Jews to beat the drum and prepare Americans for senseless war against Iran, Iraq, Afghanistan. That's not "opinion." That's good for Israel. But let a goy like Lou Dobbs defend the interests of Americans --- well, that's "opinion."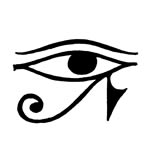 (left, Eye of Horus)
Is this a setback for free speech? Not at all.
Gary Shapiro,
another Cabalist Jew, is a Defender of Free Speech:
"I believe free speech includes the right to be heard, but not everyone has a right to his or her own television show. Lou Dobbs exploited his position as a news anchor with his own nightly show and used it as a platform to advance his xenophobic and anti-business agenda. Now that he has lost that platform, he can pitch an op-ed as readily as anyone else can - and indeed his opinions belong somewhere other than on a serious news network.
Now that CNN has finally acted to get anti-immigrant, racist and protectionist xenophobe Lou Dobbs out of our airports and off its airwaves, this once well-regarded news outlet has an opportunity to reclaim its mantle."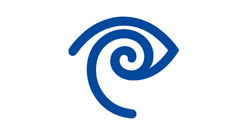 (Left, Time Warner logo, Eye of Horus)
Shapiro's real message: free speech is good as long as it
isn't heard.
Note how these "Liberals" have no real respect for the truth, or for honest debate. They automatically smear their opponents and deny their humanity. Dobbs was only against illegal immigration but Shapiro calls him "anti-immigrant," "racist" and "xenophobe." Dobbs' wife was born in Mexico.
The Illuminati will never allow a fair debate or the "facts" to be known. They are all about controlling our minds by controlling information. Let's boycott the Cabalist News Network and its sponsors; and support
Lou Dobbs' radio show.
Anti-Semitism is caused because so many Jews act as agents for the Illuminati banking cartel and their plan for world government tyranny. Liberals, Neo Cons, Masons, Feminists, Socialists are also instruments.
If conditions continue to deteriorate, and Jews like Wolf Blitzer and Jon Klein continue to dominate, anti-Semitism inevitably will increase.
As someone who is regularly the butt of anti-Semitism on the Internet, naturally I am concerned. Illuminati Jews (Zionists, organized Jewry) put all Jews in jeopardy.
-------
John King to replace Dobbs