"Male Fail" -- Why Can't Men Step Up?
July 31, 2012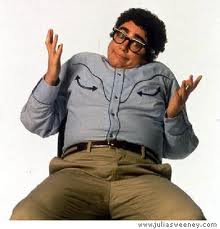 "Maggie," a
34-year-old woman asks
:
"Why would men want to be head of the family, provider, mentor, etc.
when it seems too much work?"
by "Maggie"
(henrymakow.com)
From what I read,
one of the biggest tenets of your belief system is that men need to be men, and take back their power.
Well, I wonder how you even think this is possible. Many of the men I know are lazy, more than happy to let women be breadwinners, more than happy to let women not only take on the child-raising and homemaking chores, but the financial responsibility as well.
While some might not expect their wives to be breadwinners, their wives sure as hell had better be out in the world "earning their keep" so to speak.
I know no men who open doors for women. Many of the men I know (when it comes to their children) are either overly-authoritarian, or have no authority whatsoever.
There is no middle ground of "father knows best", where respect is simply given because that is the way children are raised to behave.
Many men I know are hooked on porn and think it is a normal part of life. Many men I know waste their lives playing video games, as if they are teenage boys.
Many of the men I know are overgrown frat boys, who want to drink beer with their friends and have fun. They do not want the responsibilities of married family life - even if they are already married.
So my question is, why would men take back their role as head of the family, provider, mentor, etc. when it simply seems too much work? It can't be nearly as fun.
You seem to want to point the finger at women for taking over - how can we not? Someone has to be responsible. Someone has to provide. Someone has to make a home.
And with all that responsibility comes a sense of independence that men are just as responsible for creating.
If men don't like it - why are they feeding into it? You say they are brainwashed. I don't know. They seem pretty happy with their new-found role in society.
I have a son that I want to raise to be a man. I am starting to doubt this is possible in this society where men are more than happy to hand the reins over to women so they can sit back and cruise.
----
Dear Maggie,
It appears most people don't learn anything they are not taught. Why can't men step up? They have been deliberately taught bad habits. Illuminati social engineering and laws have emasculated them and encouraged extended adolescence. Many men have been victimized by the law and are bitter and fed up. (see Comments below)

Why should men step up anyway? One word: Family. It's worth fighting for.
The love between married couples and between parents and children is their best chance for happiness in life.

Children are our organic growth. They are "us" projected into the future. That's why they deserve our concentrated energy.

Men need to step up to being head of the family -- protector and provider -- and find a woman who wants to be their helpmate.

If they do not wish to, then they shouldn't have children. This is a critical choice every man must make.

The key to masculinity is power and self-confidence. No women can give this to men. It is achieved through the satisfaction, recognition and reward a man gets from work well-done.

Work is the backbone of a man. He should find work he enjoys and excels at. Later, he gets satisfaction from having built a strong loving family, with beautiful, capable children.

Henry
----

I asked Maggie about her husband. She replied:

Yes, and I probably should
have mentioned that! I am 34-years-old, and this is my second marriage. He is actually a bit more "old school" (he is 15 years older than I am), which I completely appreciate. He doesn't fit the mold of most of the men I described below - he believes in taking care of his family (which is now a blended family between the two of us), and works extremely hard to support all of us (even his ex-wife even via alimony). My only complaint about him in this respect would be that he is not strict enough with his children and lets them walk all over him at times.
However, my ex-husband fits the mold I described, as do the husbands of my women friends, which is sort of what prompted me to write to you.
My first husband quit a job three months after we married because he "didn't like it" (and remained unemployed for 6 months, only to return to the workforce in a low-end job) but when I wanted to be a stay-at-home mother, he wouldn't even consider it.
By that time, I had a pretty good job, and was the main bread winner, which he liked. I took care of everything in the home, meals, cleaning, sometimes even the yard work, paying bills, finances, etc.
He would be hung over and laying on the couch every Sunday, and would be irritated with me for interrupting his TV time to vacuum the living room.
One friend, who has held a steady job with an awesome company for 10 years, and is the main breadwinner, is married to a man who just lost his fourth job.
This man does none of the parenting or the housework, even though he contributes very little elsewhere.
Another friend had a lifeless marriage with a man who avoided divorce for many years because he liked the lifestyle her career allowed.
He was able to work second shift, sleep late every day, work at night and avoid the normal responsibilities associated with parenting because of his night shift position. She is a manager in a large company and has a very demanding career, yet had no help in parenting or taking care of the home.
These examples are par for the course in the community in which I live. Many of the people we know still hang out in groups, as if they are still in a college fraternity, drinking every weekend. Those that aren't married are "hooking up", and those that are married don't seem all that happy.
I believe a husband should lead. But I see more and more that they don't seem to want to!
--
Related -
Politically Incorrect Advice for Young Men