Help! My Husband Won't Take Charge
August 6, 2011
.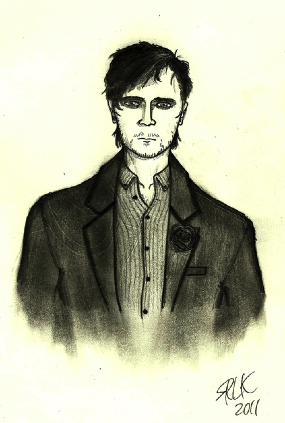 Brenda, a young newlywed, writes:
"I want my husband to lead, but sadly the truth is that I am probably smarter and my ideas better than his, and I am probably a harder worker than he is too. "
Hi Henry,
I could really use some advice.
I am a 24-year-old female who has recently gotten married to to 29-year-old man. We are both aware of the illuminati influence and would like to live a simple, happy life together.
However, we are experiencing difficulties and I'm wondering if I married the wrong man or if I'm just not marriage material. I have always been capable (family issues meant I moved out at a young age and had to learn to provide for myself.) I am a hard worker and do what needs to be done to set my life up. I am quite intelligent and in the last few years I have worked things and have had a great life - running my own business and being relatively successful and happy. (I have never chased the corporate career, but built my own little business on helping others - selling health supplements etc)
Whereas my husband had a fairly happy and easy life to date, and he is the type to plod along merrily in life without any goals or direction besides knowing he always wanted a wife and kids. Since I came into his life, I have opened his mind tremendously to new ideas, and he has provided me with the honest love, stability and support that I didn't have in my childhood and that I needed in unlimited hugs and a listening ear.
We both really love each other - we laugh, be silly, touch...its amazing, and everyone can see we're in love. But since being married, I thought that he would 'step up' a bit more and get serious about our lives - where will we live, will be buy a house or rent, when should we start trying for kids, which career is he going to work in... but he doesn't think of any of these things at all. I often give him ideas by saying things such as 'this area has a nice climate, the average house price is X and its only an hour from work.. what do you think about maybe moving there?' and he always nods his head and goes along with whatever my idea is.. but takes no action.
I don't want to be 'capable and successful' anymore...I don't want to be the one thinking and planning... I just want to be a wife and a mother! I certainly don't mind working part time and helping my husband out financially if that's what we need, but I really want my husband to step up and start putting things in place so we can build our lives together. I want him to lead, but sadly the truth is that I am probably smarter and my ideas better than his, and I am probably a harder worker than he is too. (I don't mean to sound arrogant; he agrees with this as he doesn't think much and is a bit lazy.)
When I have told him these things, he says, "But you always have the great ideas - I can't think like you can. You are so capable" and I say "Even if I have the ideas, please try to have some input or follow up on the ideas and let me know which one you like and we can do it together" I've also told him I don't mind if he tries leading and its the 'wrong' decision - I'm not going to blame him or anything; we all mess up.
Henry, I read your site and it makes me cry - I want to be the wife who supports her husband as he leads, but its not happening for me. And I am scared that its my own fault for being too damn capable and smart. I have been with my husband for over two years (only married for 6 months) but I am starting to despair... I wish I was just average intelligence and average everything so that the man I married could be the amazing one and I could be the supportive one, good mainly for having kids. I've told him I want to do more for him - like wash his clothes, and he laughs and says 'why would you want to do that? its a crap job and I can do it myself, I wouldn't make you do that' but I told him, I want to look after him in that way and I want him to look after me in the 'provide and protect' way.
I'm wondering if the man I married is just a boy, and if I am just another dysfunctional woman...
What is your take on this and what can I do to change this situation??? I have considered counseling, but I don't know how to find a counselor with "old fashioned" views (who wouldn't just say something like why don't I be the breadwinner and my husband look after the kids.. pfft)
Please help!!!!!!!!
(signed Brenda)
Brenda,

You're not dysfunctional. Your feelings are understandable. Feminism has encouraged women to be assertive and men to be passive. This is seen in schools and media.


I guess your error was thinking he would change after marriage. Does your need for male leadership mean you don't respect your husband or find him masculine?

Ask yourself why did you marry this man? Perhaps you actually need to lead?

How important is the traditional model (male leadership etc.) to you? Is it a deal breaker? Are you sure you'll be happy following your husband's lead?

If it's not essential to your love or happiness, make the decisions yourself. Family-oriented men are not that common anymore.

But if it is essential, you'll have to make a change. Generally, women need to look up to their husbands to be happy.

This is a test of love. Is your love great enough to sacrifice this need?
Knowing what you do, do you still love him?


---------------------
[From Brenda]
It's true - I thought he would change. Since his only goals have been to "have a family" so I thought once he had that, he would be in his element and ready to lead and make plans.. my mistake!
I don't find it attractive being with someone who isn't sure of himself, doesn't have any goals and leans on me for ideas. But he has a sweet heart and I know he really loves me, I hope we can work this out
[From Henry]

I appreciate your candor. Don't have children until you are sure you want to go the distance. If you made a mistake, the sooner you change course the better.
Brenda agreed to post this exchange in the hopes that my readers may have something useful to add. As always, send comments to [email protected]


Brenda writes
:
That website Peter recommended is great! (Thanks Peter!) I've bookmarked that and will refer to it often. And I have ordered the books recommended including fascinating womanhood =)

Reading through the comments I can see some people think i'm American, shallow and after money .. haha ... If I was after money I wouldn't have married my husband that's for sure! I'm an Aussie girl, we both earn average incomes and our modest rental unit is filled with free hand-me-downs and second hand furniture as we are saving for a cottage in the countryside (to be mortgage free as soon as possible). I can see how it might have come across as arrogant when I wrote that 'I'm too smart', but I meant to give an overview of the situation, not sound up myself. I did attend selective schooling from age 10 and generally have a pretty good mind.

Its been great to have everyone's input and perspectives as I felt too emotional and involved to see it clearly. I think my attitude needs changing for starters to focus more on all the good things he does do and that I need to be more patient. I definitely need to take more responsibility. Thanks Brad for your quote and I agree with Samuel and John that divorce is not an option. Susan's post was amazing.. I actually cried reading it. So true! It's a bit hard starting out with this marriage thing but not having any good role models... but some of those posts made a lot of sense to me and will definitely be working on it and let you know how we go.

Thanks once again!