Revenge of an Unloved Man
August 6, 2009
by Henry Makow Ph.D
.
"Starved for Love"
are the words that best describe Geoge Sodini, 48, who Tuesday shot up a Pittsburgh fitness class murdering three women and maiming nine others.
He left a
poignant self-portrait
on line that shows that although he was successful, owned a house and was physically presentable, socially he was a failure. He had painted himself into a psychological corner and there was no one, male or female, to free him.
He had worked as a software developer for a large Pittsburgh law firm for ten years, had just received a raise, and liked his boss. "Most people there are OK and I would never have a shoot 'em up there."
He had not had sex for 19 years. "There are 30 million desirable women in the US (my estimate) and I cannot find one. Not one of them finds me attractive."
He watched a hottie leave a male neighbor's house, and masturbated.
Yet he was real enough to suffer from a profound spiritual malaise: a sense of isolation, meaninglessness and helplessness: "How TOTALLY ALONE, a deeper word is ISOLATED, I am from all else. I no longer have any expectations of myself. I have no options because I cannot work toward and achieve even the smallest goals. That is, ABOVE ALL, what bothers me the most. Not to be able to work towards what I want in my life... I read recently it is called "self efficacy", [self improvement] but who knows. Is that more psychobabble?"
He describes his family background: "My dad never (not once) talked to me or asked about my life's details and told me what he knew. He was just a useless sperm donor."
His mother: "Very dominant. Her way and only her way with no flexibility toward everyone in the household. A power and control thing. People outside the immediate family like her. Why are people vicious with their closest ones? She is the Boss above all other Bosses."
His brother: "Always the big bully, twice the size of most others. When he bullied or harassed someone, it was the other person who "deserved it". It was always about him. Way too self absorbed, too."
Sordini never got any love from anyone and that is why he was stymied. Love is sometimes just attention and caring. He needed a real big brother or someone who could perform that role. His need for male companionship seems greater even than his need for a woman: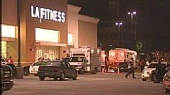 "I like to write and talk. Ironic because I haven't met anybody recently (past 30 years) who I want to be close friends with OR who want to be close friends with me. I was always open to suggestions to what I am doing wrong, no brother or father (mine are useless) or
close friend to nudge me and give it bluntly yet tactfully wtf I am doing wrong. A personal coach or someone who knows what he is doing would be perfect.
Money is highly secondary for a solution."
"I have slept alone for over 20 years. Last time I slept all night with a girlfriend it was 1982. Proof I am a total malfunction. Girls and women don't even give me a second look ANYWHERE. There is something BLATANTLY wrong with me that NO goddam person will tell me what it is. Every person just wants to be fucking nice and say nice things to me. Flattery. Oh yeah, I am sure you can get a date anytime. You look good, etc. Pussies."
Yet he never sought a professional counselor? Never considered going abroad for a woman? Never found a match on the Internet? This underlines the need for informal male support groups. Men who have their acts together need to start them.
I notice alot of men are blocked by their bad experiences, prejudices and expectations.
All women are different. A video Sodini posted indicates he looked for a woman
much younger than him,
which probably was a mistake. He fixated on sex when he was really looking for a friend.
Of course, what he did was monstrous and inexcusable, but it illustrates that hate/evil is the absence of love.
WHEN WOMEN STOP BELIEVING IN MEN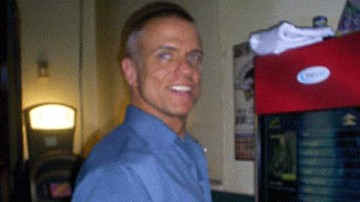 As for women, there is a passage mysteriously erased from his blog that a reader posted in a
Huffington Post forum
:
"At the gym I saw a woman I like. I see her at the park- and-ride sometimes, so she isn't a stranger. Occasionally she makes good eye contact and smiles, etc. She is maybe 40ish, and attractive to me. I made brief conversation to her and a younger woman she was with today. To get a friend like her (and for night time action) I would cancel this plan, or put on hold, at least for a while."
Yet he seems impotent to act. Why? And why couldn't he just shoot himself, and not rob 12 innocent women of their lives and health? Obviously he is blaming women for his troubles. I don't. But clearly men and women have increasing difficulty mating these days because of the
Rockefeller subversion of gender roles (i.e. feminism.)
Natural women put the nurturing of husband and children first. That is what defines them as feminine. That is their career. By being selfless, they win the love and devotion of husband and children. That is what they really want.
Rockefeller social engineers
taught them this was "oppressive" and to seek careers instead. As a result, many are left high and dry, unloved and soon to be unemployed.
I had a friend who was slowly going blind. He met a woman during intermission at a concert, a nurse, and they married and had a son. This is the way women used to be. They used to be able to love a man, believe in him, and sacrifice for him. And more men used to be able to value this and commit for life. It's called love. Men and women both need to learn to love again.
-----
Sodini House Tour Video
Funeral of One Victim