Teen Girls 'Prefer' Devil to Jesus
December 5, 2011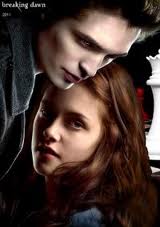 (left. Look at the expression on the actress' face- surrender to debauchery & evil)

Movies like Twilight, where a girl marries a vampire, groom girls for sexual abuse; and at worst, satanic ritual abuse. From an Australian mother, an example of how humanity is inducted into a satanic cult. The first two "Twilight" films grossed one billion dollars, and the latest "Breaking Dawn" has already made $600 million worldwide.

From Aussie Mother

(henrymakow.com)
My daughter told me a very worrying story last week. It has shocked me to my core. I haven't been able to stop thinking about it.
My daughter is 17 and has just finished year 11 at a Catholic school, as have her friends who all come from good average families and are all nice girls.
We are not overly religious, we don't go to church as we don't agree with all the pomp and ceremony etc, but we do believe strongly in God, family and doing the right thing by people.
My daughter and her friends were having a discussion about Jesus and the devil and who they would want to "be with." What a thing to even think about was Annie's first words.
Of the five girls, my daughter was the only one that said Jesus !!! not even a contest she told them.
The others laughed at her and said she was so old fashioned. She is very strong in her beliefs and was not bothered. She asked them since when
did good become bad and bad good?

Why wouldn't you want to be with someone who was always good to you and loved you, someone who was good to other people and who
would always do the right thing? Someone who was patient, kind, respectful and there for you as you would be for him?
Her friends responses were as follows: the devil would be more fun; Jesus is boring; the devil would be better in bed (heaven help us); the devil is not a goody goody and would show you a good time; the devil is not judgmental and you could do what you want.

He wouldn't fawn all over you and would treat you a little mean (which they thought was good.)
My daughter responded that the devil would never look after you; you could never trust him; he would be cruel to you and others; he would enjoy seeing you debased and hurt.
Who in their right mind would choose him? Where did they get the idea that Jesus would not be fun?
The girls said they would get tired of Jesus always having to do the right thing; there would be no "chemistry" with Jesus. They said my daughter was so far behind the times, etc
Three of the girls families are broken up and of these two live with their mums and the other with her dad. The last girl comes from a family very similar to our own.
I know from what the girls tell us that they don't talk to their parents much and don't discuss things, which I sure is the reason they like to come to our house.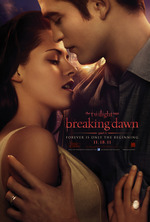 MEDIA INFLUENCE

This just REALLY shocked me, I was horrified to think they have been so influenced by the media, advertising and bad TV shows etc and all I can say is that the mass brainwashing that the devil is wonderful is working.

Society is defiantly breaking down and I would never have thought for a second that it would be so close to home. How can we change these new perceptions in young people when they are surrounded by smut everyday?
We have a very strong family unit, the four of us sit down together for breakfast and dinner every day, we watch movies as a family and the kids want to spend time with us. Not only that but all their friends spend lots of time at our place, which is not large but always happy.

We discuss schooling, drugs, sex, alcohol, world issues, music, the brainwashing of society and anything they ask us about.
I cook and bake allot ,as well as run a gift shop at the front of our house, all the friends love coming for the food, and having a chat with my husband and I, and they always bring their new boyfriends for approval.

My daughter is what would be termed old fashioned. She doesn't believe in sex before marriage, she only just got a mobile phone because she just got her driving license, she wears dresses, loves tradition has a great sense of fairness,enjoys baking and looking after kids. She wants to be a Naturopath but her goal in life is to get married and have kids.

Her friends all laugh because she gets good grades and is smart. They say what a waste.
She believes that this is really what they want too, but they just don't want to admit it because its not "cool".
She doesn't really get on with a lot of the boys at school, as she thinks they are rude, suggestive and offensive, and worry way to much about their hair and how good they look. They think she is aloof and prudish.
She says she can never go out with someone who has more hair products than her or is so obsessed with how they look !

She is lovely looking, long dark hair, brown eyes and fair skin, a real beauty. She worries she will never find someone like her dad, brother or uncles who all have respect for family and women. She is sometimes
sad that she doesn't have a boyfriend when all her friends do and wonders why not. She asks if her expectations are too high or if she is to much of a prude.
We tell her no, stick to what she believes and the right man will come along one day. But sometimes in my heart I wonder if he will. Are there are any good ones at Annie's age?
And what does my son have to look forward to have to look forward to if four out of five girls would choose a bad boy over a good one?