"The Way Back" to Good Movies
March 1, 2011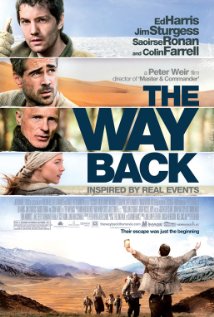 by Henry Makow Ph.D.Australian Director, Peter Weir, 66,
has made many of my favorite movies:
The Year of Living Dangerously, Witness, Gallipoli, Dead Poet's Society, Green Card, The Truman Show,
and
Master and Commander.
He wrote or co-wrote four of them.
He was nominated for an Oscar six times but has never won, a sure sign of an outsider.
His latest film,
The Way Back
should not have been made. But I'm glad that it was.
It is the story of the escape of six men from a slave labor camp in the Soviet Gulag in 1941, and their 4000-mile hike from Siberia, across Mongolia, China, Tibet to India. Frankly, the movie is a hard slog (i.e. a bit dull at times.) Although it claims to be "inspired by true events," the sources have been
challenged as apocryphal.
Nevertheless, I liked the movie because it affirmed human values. Weir is among the last Hollywood directors to uphold spiritual ideals over our baser instincts. I left the theater feeling
more human
and more positive about other people.
Movies today generally perform the opposite function. Made by Cabalists,
they affirm our meanest instincts
while paying lip service to right and wrong. They are full of apocalyptic fear and gloom and generally induct us into the Illuminati's satanic mindset.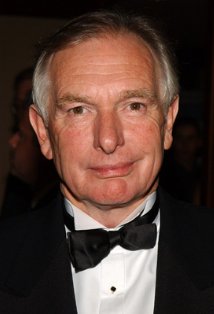 (left, Peter Weir)
Peter Weir's
The Way Back
represents an older more civilized view of life. Right away, it identifies Stalin's Russia as a criminal dictatorship. It doesn't portray Stalin as a kindly uncle, as do many Cabbalist productions.
Secondly, it is about the struggle for survival. The film pares human experience down to bare essentials. Yet, the six escapees share food equitably, make decisions democratically, and basically cooperate. When someone dies, they bury and honor him despite their dire circumstances. These people are civilized. Although they are forced to tear bloody meat from the jaws of wolves, they are not animals. This is not
Deliverance
.
When a beautiful 16-year-old Polish girl joins the journey, there isn't one lewd or even sexual note. They treat her like a sister.
The characters are understated and their interactions low key. Nonetheless, the main characters suggest a depth of experience, suffering and complexity. The main character Janusz is motivated by a desire to be reunited with his wife. She was tortured into betraying his anti-Stalinist views. Janusz wants to live so that he can
forgive
her. She is still tortured, by guilt.
A vision of his cottage home keeps him going. His reunion with his wife at the end brought me to tears. I am pretty cynical and thick-skinned but I like to see ideals respected.
The movie-making is not nearly as deft as Weir's breath-taking
Master and Commander
, 2007, (which effectively affirmed masculine values.)
Fresh Tomatoes critics
were generous to
The Way Back.
They gave it a 75%
Fresh
rating. Both the positive and negative comments are valid.
As you can guess, this was not an Illuminati Hollywood production. It was made by a dog's breakfast of small companies: National Geographic Films,
Spitfire Pictures. Imagenation Abu Dhabi. It was distributed by Newmarket Films, Exclusive Film Distribution, and Meteor Pictures.
Evidently the Illuminati don't yet have a total stranglehold on film. But their power is evinced by the fact that
"The King's Speech"
won the 2011 Oscar for Best Picture, Director and Actor.
The King's Speech
is a film is about a minor footnote in modern history. It was made by the UK Film Council (i.e. the government) and the Weinstein Company. It is indicative of how historical reality is trivialized and suppressed. The Illuminati isn't going to let us learn the truth. We are their mental and spiritual prisoners. They want to reduce humanity to an animal-state, better to serve them.
The purpose of cinema, and art in general, is to uplift us. We are not animals. We are something unique. And we are one family.
---
Trailer