Phillipines Restores My Faith in Women
October 21, 2011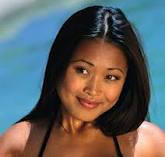 Don Gladstone is a 30-year-old Saskatchewan carpenter who returned from a week-long trip to the Philippines last week.



by Don Gladstone
(henrymakow.com) I spent much
of my twenties in long-term meaningful relationships, two to be more precise. The first lasted for about 5 years, had its ups and downs like any other relationship. I was committed to it no questions asked. She was the woman I was going to spend the rest of my life with... well that is until one fine spring morning she told me she enjoys the company of both men and women, lots of them. Alright, that was the end of that.
A few years later along came #2 a fine young women, beautiful, born in the former USSR, educated, well spoken, well dressed great job you name it!
Jackpot! I thought something different. Well... something different all right. Prior to this I had never experienced a women who would go to any length to manipulate, control and blatantly tell me how completely useless I am.
She'd pull the abuse card if I made any attempts at defending myself. Basically I was not to be trusted and if this "relationship" were to last I would have to relinquish control to her over every minute detail and aspect of my life.
As you may have already guessed it did not last. I was heart broken and it took me almost a year to even understand what had happened.
Having spent much of the last 10 years caught in what seemed to be nonsense (dating and relationships) I said forget it and lost most interest. I did have an online dating profile setup on a Christian dating site.
I would check it once and a while mostly to delete messages from Philippine women. It almost became a sport seeing how many I could delete at one time; meeting somebody 8000 miles away didn't interest me or so I thought.
It must have been early 2010 I came across the profile of a little 24-year-old Filipina ripe for deletion but for reasons unknown instead of the delete button I hit the reply button!! ....
Well might be fun to correspond a little I thought, she's pretty... whatever I don't need a reason besides she has a kid -- not interested, just friends.
That was about 8 months and 5,000 emails prior to booking a ticket to Davao city Philippines. I had grown rather found of this women; I trusted her. However still in the back of mind, I'm was only going to prove to myself this is ridiculous.
Walking out of the airport in Davao looking a little beat up from the long flight and multiple transfers I found the little Filipina standing there waving furiously and smiling ear to ear. Hello is about all I could come up with.
We took a cab to the hotel and were checked in by 2:30 pm. She wanted to stay with me and I said that's fine.
"If you're planning on stealing my things while I am asleep, my wallet and money belt are on the table. Please leave me my passport."
I went to sleep.
Upon waking around 9 pm, wallet and money belt are still here. My bags are unpacked and everything is nicely folded in the closet... interesting. I glance over and she is sitting in a chair singing and praying. After taking a shower we go down to the lobby for something to eat.
We have a nice conversation and I tell her I am still tired and would like to sleep more. She agrees and offers a message. I accept and am pleasantly surprised she gave it 100% and didn't stop for an hour. Amazing.
The next morning I wake up around 6:30 a.m. She is on the end of the bed praying. I wait for her to finish and say good morning, Breakfast? Yes she says with the biggest smile. What can I get for you to wear?
The rest of my experience in Davao and with this women goes slightly hazy from here I am repeatedly shocked and surprised by her unconditional kindness and positive attitude.
She is a woman! And she makes me feel like a man! She is constantly reinforcing my decisions of where to go, what to do, what to eat. I just can't make any quarrel with her... I'm not used to this. I asked her stepfather from the UK is she always this kind and easy to get along with? Yes, he replies but usually she looks sad. Haven't seen that since you arrived.
I buy a pack of cigarettes and light up she looks at me smiles and says you like that? Sometimes I reply, it bothers you doesn't it ? No she says, that's between you and God.
All I can think is weird from my experience, smoking should have been the deal breaker.
The next morning I wake up around 7 a.m. she's already beat me too it by a few hours hand washing my clothes. She looks a little upset and concerned so I ask what's wrong?
Well it turns out all the dye from the nice Polo sport shirt I purchased the day before has run out in the wash. I burst out laughing and say well I should have known it was a knock off for 100 pesos. So its o.k. she says. Yes of course don't worry about it.
To wrap this up the whole trip was a success and it reinstated my belief that it is still possible to find women who are suitable for marriage and get a lot of pride and joy out of taking care of her husband and lets him take care of her. I never dreamed I would find it in this petite girl 8000 miles away, its Amazing.
Furthermore I am amazed at what is happening in North America between heterosexual couples, mostly because it is a subject of very little debate and acknowledgement. What I see in my generation is its a free for all everybody for themselves, get an education, get a job and everybody can become rich attitude. You don't need anything or anyone else.
A lot of the women I've dated are already very well established (which is fine) but you get the feeling that if you were to take it any further, it would feel more like a business merger more then anything else.
It seems the days are gone when a man and a women can start together early in life and build something together. The women you do find that may have some potential usually require you to buy into some bizarre religious belief with its own set of strict etiquette and rules (Tried that too.)
---
MAKOW COMMENT
:
Western women receive a toxic lesbian indoctrination to the effect that men are stupid unless they are evil predators. They are taught to make career, not family, their first priority.

This Illuminati mind control is designed to subvert society and reduce population by destroying heterosexual institutions. Also, they want women to obey them, their employers, rather than loving husbands. In addition, men like Don are looking abroad which dilutes the white race, another of their goals.

Many Western women will only have a gold watch to look forward to in life, and not even that if there is a Depression.

I think Don needs to be careful. His Filipina is a single mother. Don is a ticket out of poverty for herself and her son. This doesn't mean she may not be a sterling character, but I have experienced the prayer-and-wash-your-clothes act, and it wasn't genuine and didn't last. Don has read my book, A Long Way to Go for a Date, and I hope he benefits.

Although I am not adverse to Don's approach, I would recommend that young men first consider local women who are not career oriented: bank tellers, secretaries, cashiers, waitresses. They are not as stupid as university-educated women who swallow their brainwashing without question. Choose a woman who is marriage-oriented and understands the true subversive nature of feminism.