Sex Obsession as Occult Possession
December 9, 2012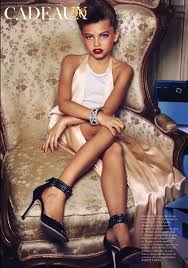 We are being dehumanized.
All

human

relationships are reduced to a
c
heap and transitory thrill, an orgasm.
"Remember when 'hooking up' was called "making love"?
by Henry Makow Ph.D.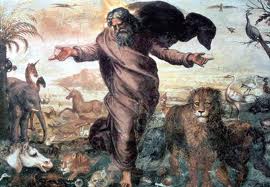 Those of us who believe in the benevolence and wisdom of the Creator sometimes wonder why He gave people sex drives that would result in more children than they could provide for?
The Communist writer Berthold Brecht seized upon another design problem to explain why he was an atheist.
He said no Divine Intelligence would place the excretory and sexual functions in such close proximity.
Or as a wag put it, God put the snack shop too close to the outhouse.
The explanation is that sex was not meant to become the popular recreation and full time obsession it is today. Ideally, people were intended to evolve to the point where sex was something married couples did when they wanted to have a child.
This would explain why God tucked this function away in an
efficient
place, and didn't worry about birth control.
As usual, it is our lack of wisdom that requires scrutiny, not God's.
For many centuries, humanity aspired to do God's will. The proscription of sex outside of wedlock ensured the procreative function would be used for procreation, or at least to strengthen the procreative bond.
Christian religion
and culture
channeled
the sex drive to uplift men and women and ensure that children would be raised in a secure
environment.
W
hen sex was confined to marriage, w
omen were protected from sexual
exploitation
.
OCCULT SEX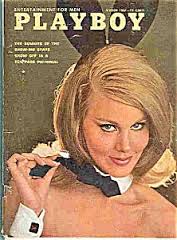 We are totally
oblivious
to the fact that we have been colonized by a satanic cult, the Illuminati.
My adult lifetime
has been
characterized
by a concerted drive by the Illuminati to
eliminate
all limitations on sex beginning with marriage, and leading to pedophilia, incest and bestiality. Pornography plays a central role in this program.
The purpose has been to reduce all
human
relationships to the level of a cheap and transitory thrill, the orgasm. The effect is to reduce human beings to their bodily appetites and defeat our spiritual nature.
At the same time, heterosexual love has been insidiously attacked by undermining women's confidence and trust in men. Women have been encouraged to be wanton.
We should have no illusions. Mankind has been thoroughly sexualized because this is one form of satanic and political possession. We have been degraded and our relationships corroded.
Our strongest civilizing impulses are derived from strong marriage and family. This is why marriage is their main target. Destroy marriage; destroy society. This is behind the promotion of homosexuality and gay marriage.
Speaking of the aims of the Illuminati
,
Benjamin Disraeli wrote i
n his novel
Lothair (
1870)
:
"The foundation of the Christian family is the sacrament of matrimony, the spring of all domestic and public morals. The anti-Christian societies [i.e. Illuminati] are opposed to the principle of home. When they have destroyed the hearth, the morality of society will perish."
SEX
Like most people, I was brainwashed to believe that sex was a quasi mystical act essential to healthy development. "Repression" would lead to neuroses.
The idiotic Cabalist views of psychologist Abraham Maslow (1908-1970) were drummed into my generation.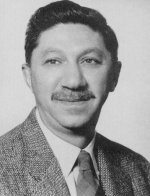 According to Maslow (left), a man's source of self-esteem is his penis. Because he is a man, he is the "bearer of a holy thing," a sceptre which no woman can ever have.
Sexual intercourse, according to Maslow's philosophy, is a religious experience. The orgasm is what gives meaning to life and makes man God-like in his striving for unity.
A woman achieves self-worth when she finds she has power over the man in arousing "great storms of sexuality, . . . and also by her power ally and quiet these storms."
It is a "goddess-like power" which can be used as "one basis for her profound biological self-esteem as a woman."
Glorification of "peak experiences" as exemplified by orgasm and also by "transcendent experiences" of the religious mystic was the bedrock of Maslow's philosophy, a philosophy that has dominated thinking in philosophy, psychology, sociology, religion, and curriculum planning for the past-half century. (Religion, Values, and Peak Experiences, Abraham H. Maslow ; Kappa Delta Pi, 1960; Viking Press Inc. New York, 1970 P. 115-116.)
CONCLUSION
I went through a religious period in my twenties and considered becoming a monk. I didn't because I wanted to discover if a sexual life was everything it was cracked up to be.
At age 63, I have had plenty of sex and my share of beautiful women.
Although I have derived satisfaction from sex; looking at past relationships, I can't say any of it has been particularly memorable. In fact, I have a better recollection of some excellent steaks.
I realize now that sex and romance are scams. Sex is a matter of hormones and hydraulics. Romance is a woman's sphere, woman worship and babies, part of the feminization of the world taking place.
I wish I had become some sort of monk and not wasted my life pursuing these chimeras. God is a spiritual dimension in which Truth, Justice, Love, Beauty and Goodness are self-evident. Our souls can tune into this frequency if we turn our attention away from Illuminati-controlled society.
God got it right. Sex is a small part of life, say 10%. The fact that it is approaching 95% is a measure of our suffocating bondage to an occult power.
----------------------
Related:
---
Comments for " Sex Obsession as Occult Possession "
---
---
---
---
---
Henry Makow received his Ph.D. in English Literature from the University of Toronto in 1982. He welcomes your comments at