White Male Feels Dispossessed & Betrayed
February 13, 2013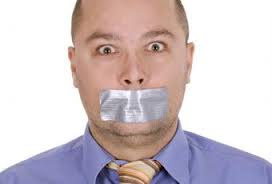 "Diversity" and Affirmative Action have succeeded
in emasculating and persecuting white males.
"I hate America. I have looked for ways to escape. No other countries have an Affirmative Action program for people like me. [Unlike America] they put their own first. ... I am at my wit's end. I have no purpose."
[Below, response from the long-suffering wife of a white man. We should consider the history of whites in South Africa and Rhodesia in regard to our future.]
by Dennis
(henrymakow.com) The problem
with getting women to accept their passive nature and allow men to lead, as you suggest in
"Hidden Knowledge of Heterosexuality"
is that many white men no longer can provide for their families due to "Affirmative Action."
Women are deciding to either go it alone or marry someone that can get a decent job. I've heard countless times American women expressing prejudice toward India for arranged marriages. Is this any different? Double standard.
White men -- the majority of men in America -- are being held out of jobs. I am married to a woman who happens to have two sisters. All three are married. All three have jobs that pay 50k or more. It's so easy for women to get jobs.
Us three husbands all have more education than the girls and are older but cannot find work. We have to take odd-job work and end up spending more than we make on the supplies. This sucks.
I am at my wit's end. I have no purpose. If I put down on my application that I'm of a different race or gender, would that be illegal? Life is hell.
The literature shows white men are the least happy people in the affirmative action workplace. Affirmative action prejudice abounds and harassment results. Women and people of another race(s) lie and attack white men with passive-aggressive tactics. I have had women and other race(s) say that I am doing drugs in order to get me fired.
They have falsely accused me drinking on the job, being an alcoholic, cheater, and abuser of my dog. They falsely claimed I talked down to a customer/client, am violent, refused to do a task, all in an attempt to get me fired.
I've been called prejudiced names, told I don't fit in the culture, am not suitable for office environments. They said that someone saw my wife with another man, all in an effort to try to get me to leave.
They are all full of hate. Women and minorities are brainwashed by all the schooling that told them white men did them harm.
If I would have known my country was going to betray me, I would never have put my life on the line for it in the military service.
I hate America. I have looked at ways to escape it. No other countries have an affirmative action program for people like me. They put their own first.
I have contemplated claiming asylum in a country somewhere in the near or far east on hopes of escaping the west. But my research suggests that doesn't work for Americans.
--
Related - Makow -
The Truth About Diversity
----------------------
"Human Rights" - A Higher Form of Discrimination
Feb 13 -
U Wisconsin Students Taught It's "Unfair" to be White
Feb 15
CO Elementary School Bans Whites from Tutoring

First Comment from Mary, wife of a White Man -
I sympathize very much with Dennis. My husband is facing the same struggles. We are a traditional married couple in our early 20s. We also have a small baby. We are both Caucasian.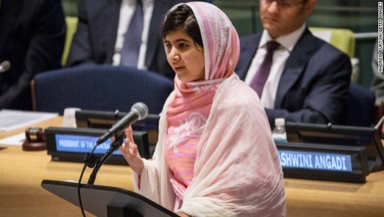 My husband is a very brilliant man. Unfortunately, society does not appreciate his intellect and talents. His dream is to fulfill the role as provider for his family. However, employment and education "equity" continually stand in his way. Despite having an impressive education and work resume, he cannot find a job or receive acceptance into a graduate program. He applies and applies, but does not even receive a call back.
Since our marriage, he has worked a series of minimum wage jobs which have been a blow to his confidence and self-esteem. On the other hand, I have had no trouble finding a good job (ironically, I have less education than him).
I am currently on maternity leave from a 60 k + job with health benefits. For awhile, while unemployed, he became a "house husband." During that time, he became very angry and resentful towards me.
Our marriage suffered terribly. We are not sure how we are going to make ends meet when my maternity leave is up. My husband refuses to stay home with the baby. He said he feels completely emasculated. I would love to stay home with our baby and cook for him, but we need the money.
My husband had dreams of going to medical school. He had a perfect MCAT score and amazing GPA. He also delivered our baby. Despite all of this, he has been snubbed repeatedly. He is so angry....because every girl he knows who applied to medical school was accepted. He also knows that 2 homosexuals, and an Asian man were also accepted. All of them had significantly lower grades and MCAT scores than him. He is so frustrated. One of his science professors wrote in a reference letter, "This young man has the most brilliant mind that I have come across in a long time."
My husband said that it doesn't matter how hard you work, you get nothing back.
My husbands moods and anger are difficult to deal with. He is a very kind and gentle man, but is changing. He hates society and feels cheated. He has been talking about going into the military to financially support our family. I don't know what the future will hold for us. I will still stand by him though.