Suburbs are Sinister Places
August 14, 2015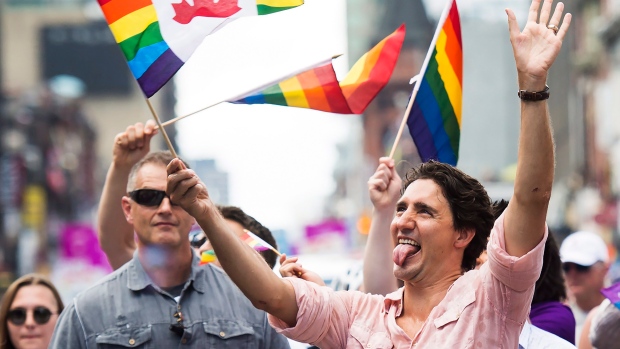 British ex-pat reflects on the wasteland he fled.
To implement the NWO, the Illuminati depend on the compliance of the population. The British middle classes comply by subjecting themselves to the tedium of suburban life, which largely consists of watching television.
David Richards, 27, teaches English in Mongolia. He is married to a Mongolian woman and has one child.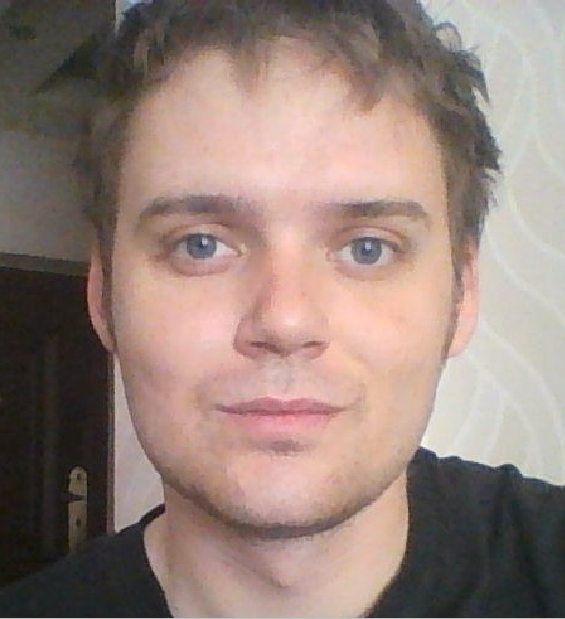 by David Richards
(henrymakow.com)
Spending my early life in an English suburb drove me mad and is the main reason I left Britain. It is only from Mongolia that I can see how right my instincts were. Suburbs are sinister places.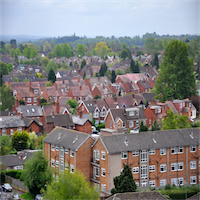 My hometown of Kenilworth is typical of British suburbia. It features endless rows of middle management homes and gardens. The town is immaculate and there are plenty of green areas. There are modern schools and a shopping precinct; a consumer paradise. It is superficially pleasant, but you only have to spend a short time there to realize all is not well.
Growing up, I used to refer to my home as a 'flowery ghost town'. Despite having a population of 30,000 people, there is an absence of life. When I went for walks in the evening, the streets were almost always deserted, the dim glow of television sets being the only sign of life.
People have this strangely interiorized style of living, where they switch off the outside world, like it is some threatening television program. They lock their front door and switch on the alarm system and then watch TV and go online. That's not a recipe for healthy society.
People give the impression that their minds are a complete vacuum; with no dreams or hopes of any importance. Even if there are a few interesting people around, there's no civic structures to bring people together. The notion of community is kept alive by soap operas, which have millions of loyal viewers.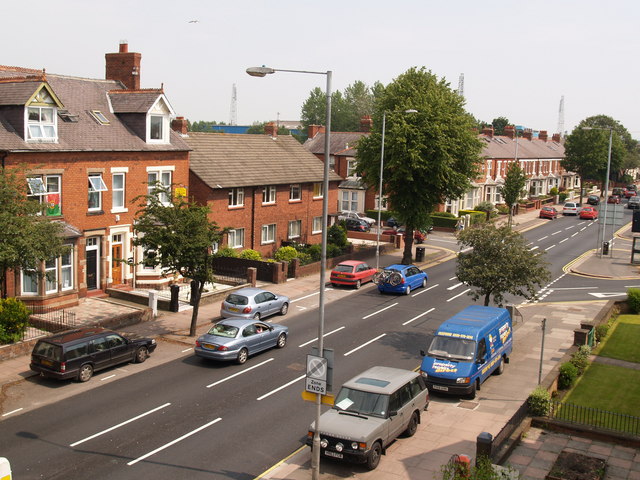 While the media is controlled by the Illuminati, there is no law forcing people to watch TV all evening. People choose to do that themselves, and the Illuminati depend on this compliance to implement their agenda.
What I see threatening about the NWO agenda is that it is a collective enterprise; we are all responsible in some way. Most middle-class people love the security, luxury and convenience of suburban life (with the alienation, conformity and passivity that it entails), and are willing to sacrifice their souls to be part of it.
I do not think it is overly dramatic to say they sacrifice their souls. Death takes many forms, and a loss of self-consciousness, of the awareness of self, could be regarded as death. The worst part is that many people actually aspire to enter into the collective coma of suburbia.
YOUTH
I now recognize the awful effect suburban life has on young people. Spending their developmental years locked indoors with their eyes glued to the television not only makes children dumb, but also bereft of life experience.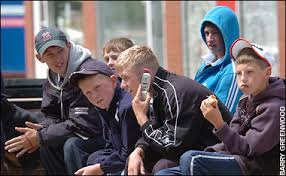 A lot of suburban kids intuitively know that something is seriously wrong. You can see this in the high number who abuse alcohol and drugs. Boredom and a deadening sense of total pointlessness drove many of my friends into taking drugs.
How can we attack the Illuminati when we don't try to change the world around us? Many of us rarely even leave the house, let alone do anything positive.
We need to be arbiters of our own reality. I do not think our behavior even has to be directly political to have a big effect; it can just mean turning off the television and developing relationships, doing good works, and making sure we do not neglect our loved ones. In short: rejecting the alienation and soullessness of suburban life.
---
First Comment from Richard:
David Richards is right. Young people are entirely unaware that the suburbs were designed essentially as minimum security holding pens for the "postwar generation". Their grandparents or great grandparents that became young adults during WWII were separated by gender for the duration of the war, after which they scattered across the country. 'GI Bill' suburbs offered low cost houses for the war veterans to lure them away from established villages and urban neighborhoods.
I was born in 1955 when this was still new. Still, I wouldn't have known what had been lost, if I hadn't been raised by my grandparents. They could see that the suburbs would never become like the villages, neighborhoods and small towns people lived for generations before. For thing, the businesses we used weren't locally owned. The stores were all national chains.
So were the banks. The first 'malls' were introduced during the late 1960's were supposed to provide a 'town square' but all one could do there is consume. Everything from the City council and police were populated with Freemasons. Their Eastern Star wives got all the teaching jobs in the public schools. They were gate keepers and enforcers of a a continental prison without walls. Suburbs are a system that excludes self sufficiency, after the fashion of pastures and pens for livestock.
The 20th century was an ongoing human engineering project in domesticating humanity.